Butternut Squash Brownies
By Erin Ireland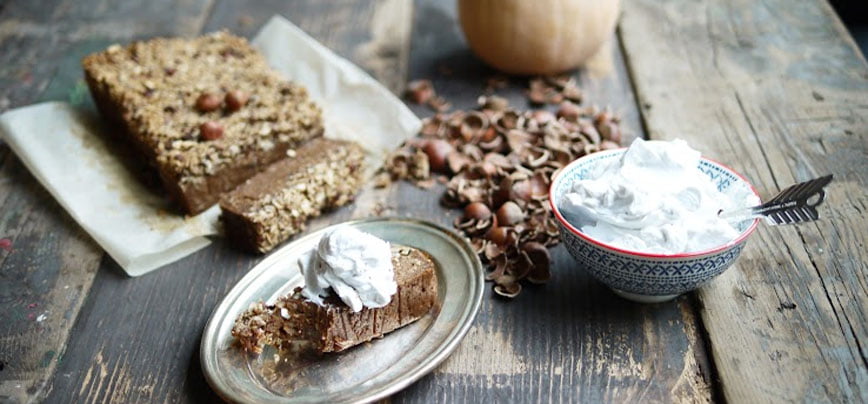 They're moist, beta-carotene-rich and naturally sweet. Incorporating them into your home cooking — and baking — as much as possible is a delicious eco-friendly idea. And you'll be supporting your local farming community. Butternut Squash Brownies are a great way to use Spud's organic butternut squash (and sneak some veggies into your kid's diet). They'll leave your guests wondering how on Earth these chocolatey little squares are so moist and how they feel so great and light post-brownie-binge.
Ingredients
For the brownies:
2 cups cooked BC Butternut Squash (or 1 small to medium squash)
12 medjool dates
5 tbsp. Organic Raw Cacao Powder (or regular cocoa powder)
1 tsp. salt
1 tsp. cinnamon
5 tbsp. maple syrup
1 ½ tsp Organic Vanilla Extract
½ c. brown rice flour (or flour of your choice)
⅔ c. hazelnut meal (finely ground hazelnuts)
For the crumble topping:
1 cup hazelnuts (toast for optimal flavour)
¾ cup oats
½ cup hazelnut meal (almond meal works here, too)
1 tsp. cinnamon
1 tsp. salt
3 tbsp. maple syrup
3 tbsp. vegan butter
2 tbsp. coconut oil 
Directions:
1. Start by preheating the over (to 350) then making the topping: in a food processor chop oats and hazelnuts for 10 seconds (until coarsely chopped).
2. Transfer oats and hazelnuts to a small bowl and mix in hazelnut meal, cinnamon, salt, maple syrup, butter and coconut oil. Set aside.
3. Rinse out your food processor, then blend together cooked butternut squash and dates until silky smooth (if your dates are hard, soak them in hot water for 20 minutes).
4. Transfer your squash/date mixture to a medium bowl and add cacao, salt, cinnamon, vanilla, maple syrup, flour and nut meal. Mix well.
5. Line your baking dish with parchment paper (with overlapping sides for easy removal), fill with the brownie mixture, then top with crumble.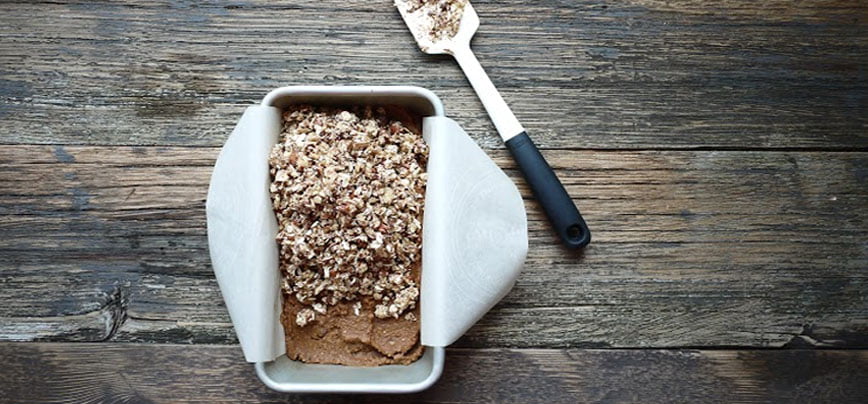 6. Bake for 40 minutes or until golden brown.
7. Serve hot, room temperature…or even frozen. I enjoy them as "frozen fudge" dipped in coconut whipped cream.
8. Note: your lack of bloating and/or sugar high!