Sweet potatoes don't get enough credit. They are sweet, can be cooked in many different ways and are very good for you.
Not sure how to include them into your diet? We have put together a list of easy sweet potato recipes that you can include with your dinner tonight.
Here are 5 sweet potato recipes that you can make tonight: 
The best of both worlds. Chickpeas and sweet potato. Make sure this is on your meal plan for your next meatless Monday. The entire family will love it.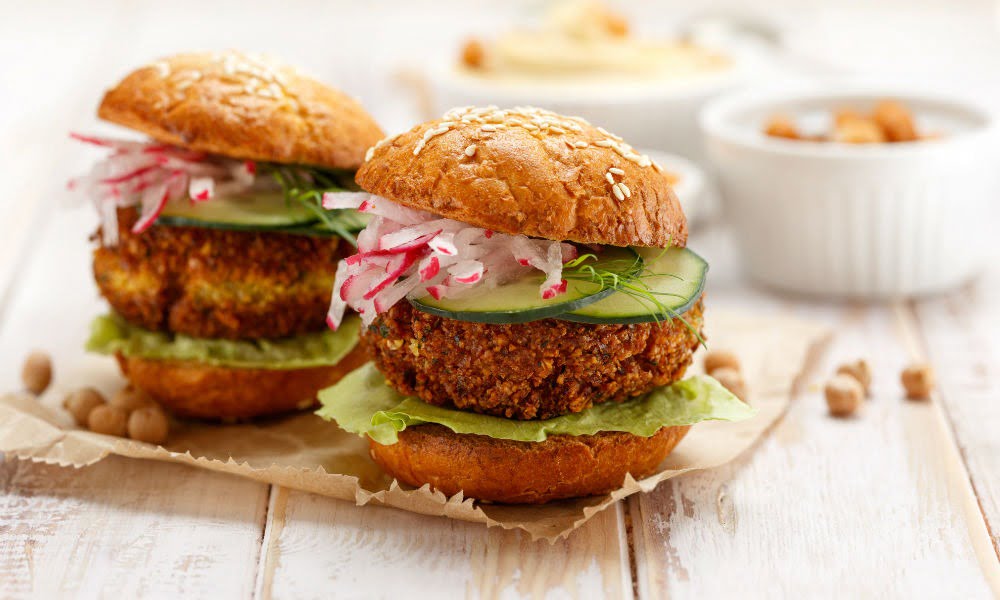 Sweet and Spicy Sweet Potatoes 
Twice roasted deliciousness. The mix of perfection! 
Print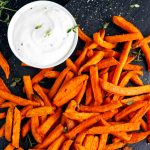 Sweet Potato Fries
---
2 pounds sweet potatoes (about 2 large sweet potatoes)
1 tablespoon flour
1 good pinch sea salt
2 tablespoons extra virgin olive oil
Spices (ground black pepper, cayenne pepper or garlic)
---
Instructions
Preheat the oven to 235 Fahrenheit and place your oven racks on the lower part of the oven, line two large, rimmed baking sheets with parchment paper 
Peel the sweet potatoes and cut them into the desired size. (¼ inch thick and wide is the best for super crispy fries). Transfer to the baking sheet 
Sprinkle the sweet potatoes with flour and salt, toss until evenly covered. 
Drizzle the olive oil over the fries and toss again until evenly covered and no flour spots remain 
Arrange your fries into a single layer and don't overcrowd your pan, otherwise, they will never crisp up. 
Bake for 20 min and flip and bake for another 10 to 15 minutes until you get your desired crisp amount. 
Season with your desired seasoning and serve with our garlic dip 
Best when eaten right away! 

You will love this because it is rich, satisfying, creamy, hearty and super easy to make! Perfect to warm up with during the colder months. 
There is nothing better and more versatile than a simple roasted sweet potato. Eat it as a side to a hearty meal, add it to your buddha bowl or cube it up and use it as a garnish to your winter salad.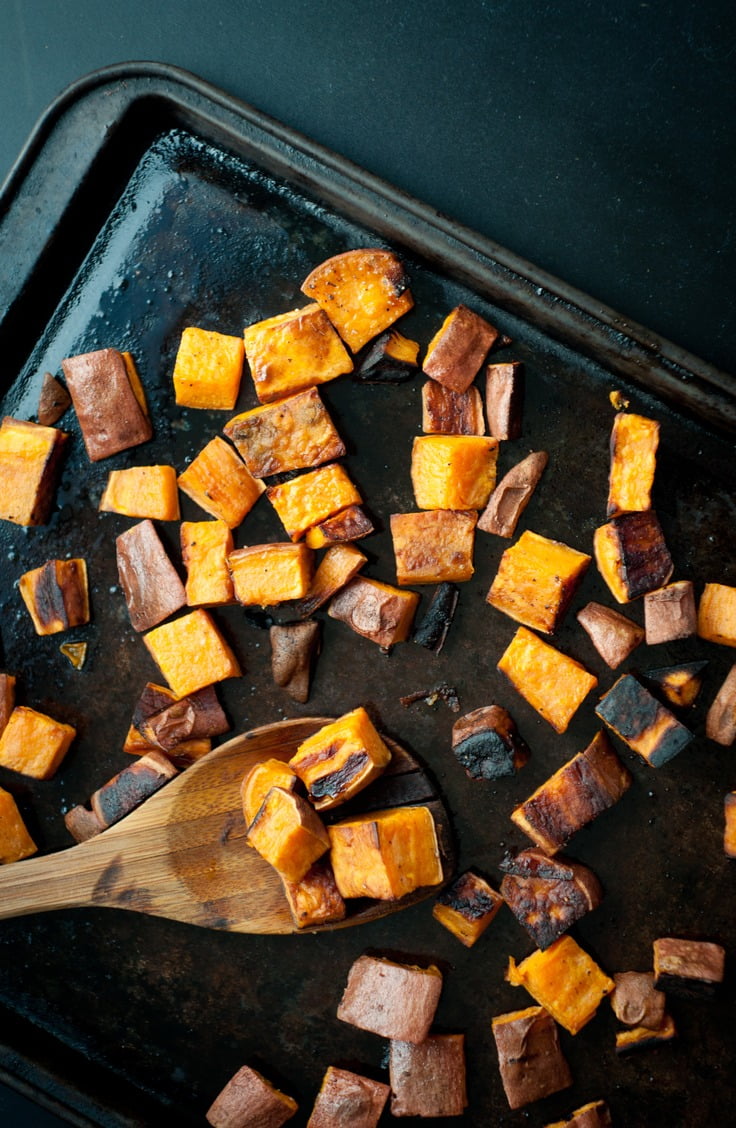 What are your favourite sweet potato recipes? Let us know in the comments below.