Chickpeas are the perfect food. They are rich in vitamins, minerals, and fibre. They have many known health benefits such as improving digestion, helping with weight management and are said to help reduce the risk of many diseases. 
Most commonly known as the main ingredient in hummus, chickpeas are very high in protein and make an excellent replacement for meat in anyone's diet. 
Here are 9 chickpea recipes that are not hummus: 
Think of it as similar to tuna salad, but instead of tuna we use mashed chickpeas, which add a mild flavour and thick texture. That combined with vegan mayo, chopped celery, fresh lemon juice, onion and lots of garlic makes for a pretty tasty combo. 
Shakshuka is a dish primarily made up of poached eggs in a sauce of tomatoes, chili peppers, garlic and spiced with cumin, paprika, cayenne pepper and nutmeg. But it can also be customized to however you like. Just like Drizzle and Dip did! 
Move over popcorn, bring on these crispy oven-roasted chickpeas from Yuri Elkaim's blog. 
Save the liquid from the can of chickpeas you just roasted and make these sweet treats: vegan aquafaba meringues. 
Stay healthy and on the meal prep train with these freezer wrap chickpea and sweet potato lunches perfect for the busy week ahead of you! 


A perfect big batch salad that brings together the goodness of whole grains and legumes. Make ahead and eat all week long or bring it to that office potluck. 
The perfect recipe for a meatless Monday and easily served over a bed of salad with a drizzle of tahini sauce. The best part? This recipe takes less than 45 min to make! 
What is better than caramelized roasted tomatoes, roasted garlic, fresh herbs and chickpeas for added protein? This Roasted Garlic Tomato soup by Naturally Ella is easy and versatile. 
Once you try this recipe you will add it to your weekly meal plan! This recipe is full of flavour and has a powerful plant based duo of chickpea and sweet potato. Perfect for serving friends, as a main or as a side dish and perfect to make ahead!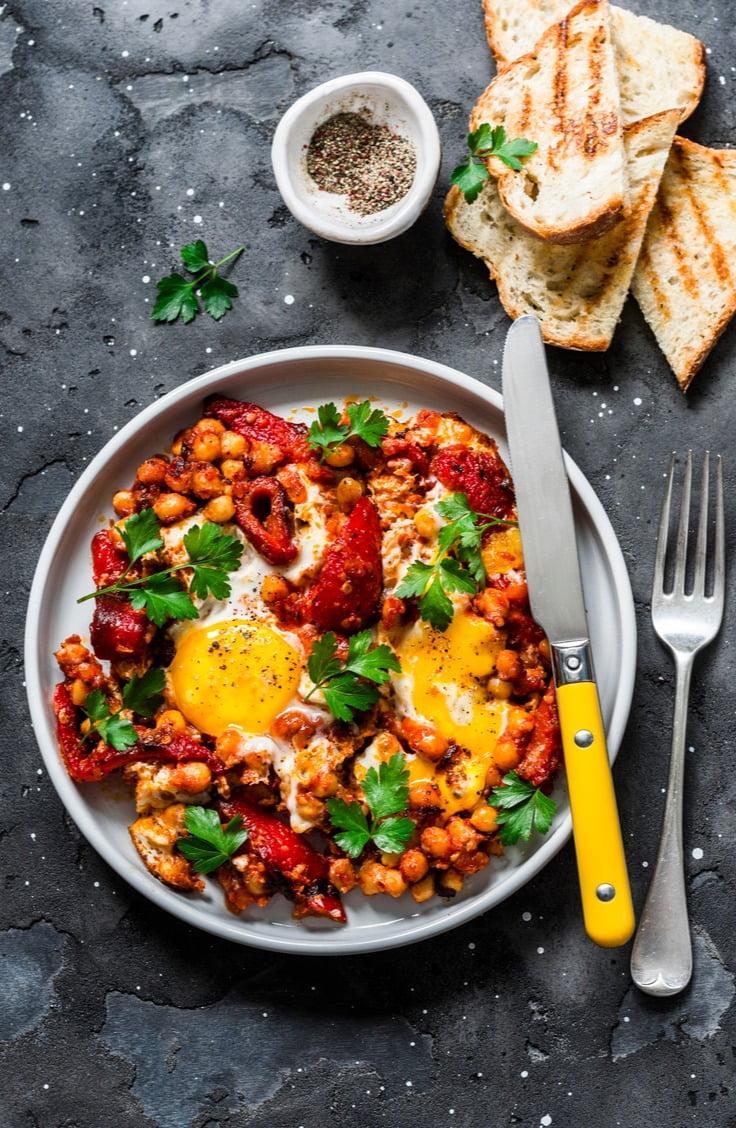 What is your favourite recipe for chickpeas? Let us know in the comments below!