Things are heating up in Canada! We've already told you how to make no-cook dinners, but if you want a dual purpose snack that's both delicious and will stop you from melting, these are the snacks for you:
1. Popsicles
Popsicles are a classic hot weather treat, but they don't need to be filled with sugar and artificial colours! It's super easy to make your own popsicles at home and they can even be healthy enough to eat for breakfast. Check out some of our favourites:
Watermelon is a delicious snack to stay hydrated during a heat wave. Eat it fresh out of the fridge (try adding some lime juice and mint!) or chop into bite sized chunks and pop into the freezer for an ultra refreshing frozen treat. You can also turn that frozen watermelon into a delicious watermelon slushie – find out how!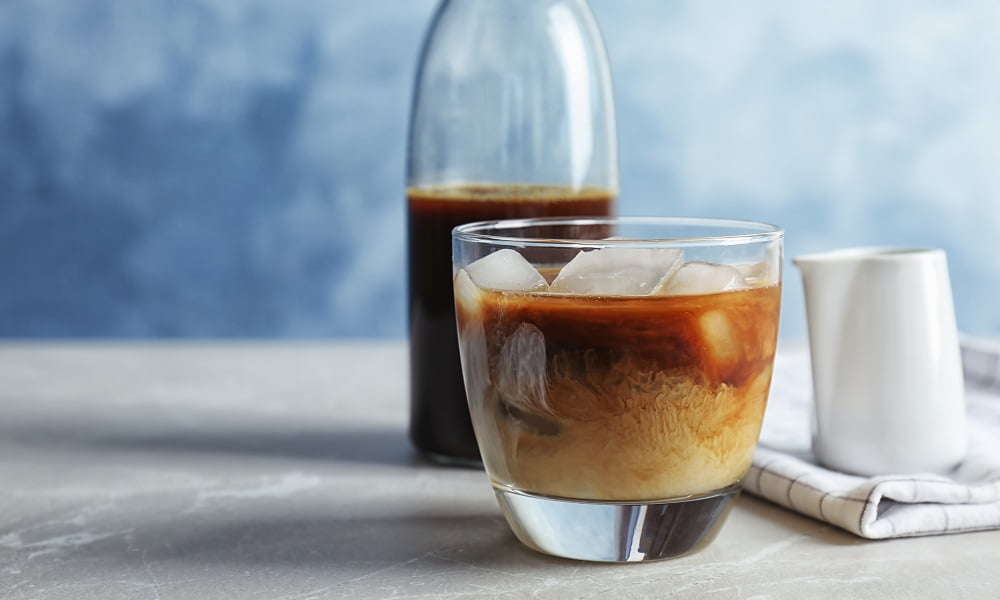 Coffee is a necessity in my books, but a hot cup of coffee is not what I want when it's hot and sticky out. You can shell out big bucks to guzzle cold brew, but you can also make your own at home! It's really easy, click here for the recipe. If you'd like to mix up your cold coffee beverages, you should also try out Vietnamese iced coffee and these 3 delicious coffee milkshakes.
Nice creams are typically simple vegan ice creams made by blending frozen bananas with other ingredients until they're thick and creamy. These 3 vegan nice cream recipes are made using whole foods, they're gluten-free, and are made with under 5 ingredients!
5. Iced Herbal Tea
We all know the importance of staying hydrated as the mercury rises, but not everyone wants to start chugging water, or sometimes you just want to drink something tasty. Iced herbal tea is a great option – just brew your favourite tea and let it cool a bit before chilling in the fridge (fruity or floral teas are great for this – we like hibiscus). If you're in a rush to have your iced tea, you can also brew extra strong tea and then pour it over ice. Other great additions to iced tea are: fresh lemon juice, muddled berries, or your sweetener of choice.

6. Frozen Grapes
If you aren't freezing grapes, what are you doing with your life?! Probably something great. But you should still be freezing grapes:
Remove them from the stem + rinse

Place them on a baking tray to freeze

Once frozen, remove from the tray and store them in a freezer bag or container
Frozen grapes are a refreshing summer snack for all. Pro-tip: pop a few in your wine glass and they'll keep it nice and cool without diluting! (Just remember to stay hydrated if you're drinking alcohol in the heat.)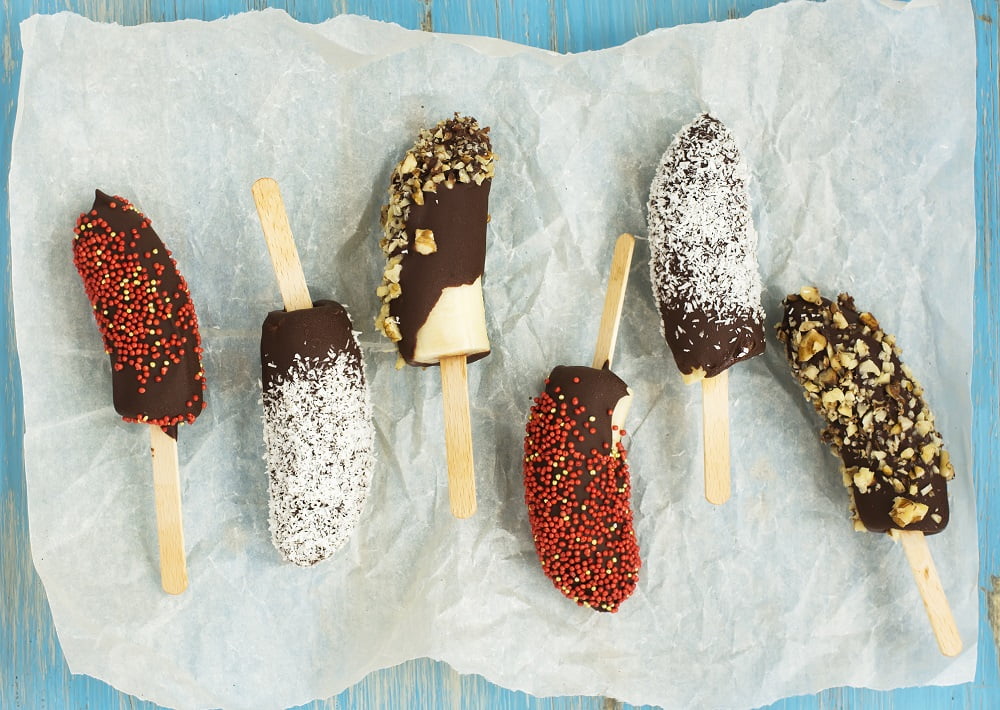 7. Frozen Banana Pops
These are not only a yummy treat, but customizing your banana pop is a great activity for kids (and adults)! They're simple to make:
Ingredients
ripe bananas

chocolate

toppings (crushed nuts, coconut flakes, granola, sprinkles, etc.)
Directions
Peel and cut bananas in half crosswise. Insert a popsicle stick in the cut end, and place in the freezer on a baking tray until frozen (approx. 3 hrs).

Organize any toppings you want on plates. Melt the chocolate in a double boiler or using your prefered method.

Dip banana pop in chocolate, rotating to coat and then immediately roll in desired toppings. Place the decorated banana on wax paper or a silicone mat. Repeat with with all banana pops.

Store in a container in the freezer or eat immediately.
8. Aguas Frescas
Somewhere between a fruit juice and flavoured water, aguas frescas means "fresh water" in Spanish. This Mexican drink is delicious, cool and refreshing! All you need is a blender, water, fruit, perhaps some lemon/lime juice, herbs, and a fine mesh sieve. You can also add sweetener of your choosing if you prefer it sweeter. Just add all your ingredients in the blender with a generous amount of water, then strain for a smoother juice or leave it pulpier. Play around with quantities and types of fruits to find what you like, but pineapple and mint is a personal favourite.

Want a savoury snack that's also refreshing? This creamy vegan cucumber salad will satisfy your craving! It's also a crowd-pleaser that's the perfect side dish to bring to your next summer BBQ.
Soothies are a classic and I'm sure you're already eating them for every meal when it's hot. Okay, maybe not – but you could be with all these yummy recipes. Ps. want to make lower-sugar smoothies? Check out our guide to adding more veggies to your smoothies.
If you haven't tried yogurt bark yet, get ready to meet your new go-to afternoon snack. Yogurt is a great source of probiotics, which are helpful in keeping your gut healthy. Plus, it can work as a breakfast, a snack, or a dessert, depending on what you add to it or serve with it.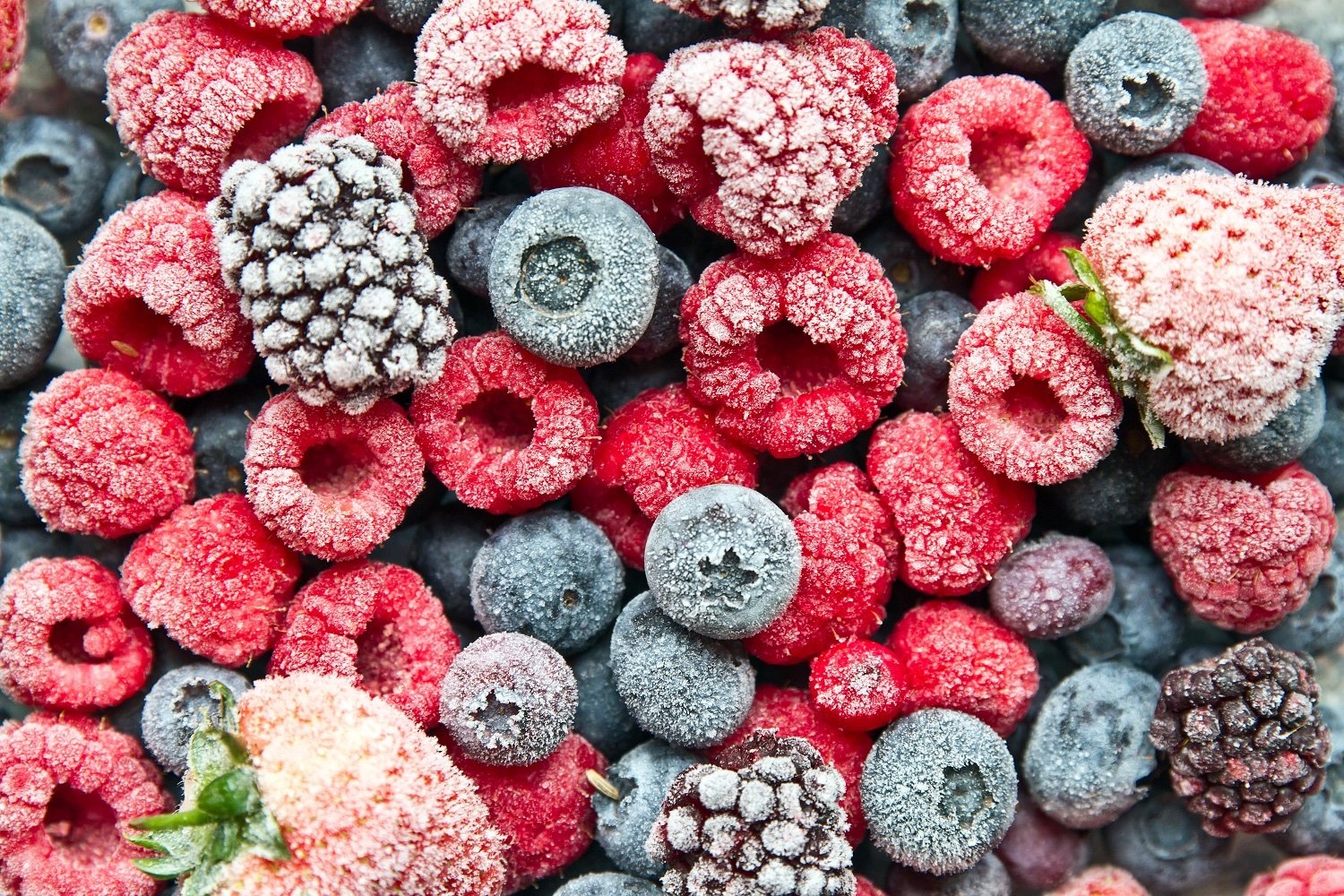 12. Frozen Berries
Frozen berries are berry delicious and so easy. Pop some frozen raspberries in a chilled bowl and snack away – their tart, sweet, deliciousness will fool you into thinking you're eating the most refreshing candy ever. Bonus: berries tend to be lower in sugar than many fruits, if you're looking to reduce your intake (not that natural sugar is bad!).
Need a more filling snack or want a cooling breakfast? Overnight oats are a satisfying option to have on hand. With these 5 delicious recipes, you'll be able to eat oats every weekday!
Lassi is a tangy, sweet, cooling yogurt drink that's popular throughout the Indian subcontinent – think smoothies, but creamier. If this drink can work its refreshing magic in the humid Indian heat, it can definitely help us during a Canadian heat wave. Find out how to make your own – including a vegan version!
Not a snack as such, but sparkling water is one of my fave ways to get some relief from the heat. My current after-work obsession is popping open a can of La Croix grapefruit sparkling water while I make dinner. There's something so refreshing about that carbonation, plus they help with hydration and don't contain any sugar!
What snacks do you like to eat when it's too hot to function?