If you haven't tried yogurt bark yet, get ready to meet your new go-to afternoon snack.
We all know about yogurt. Yogurt is a great source of probiotics, which are helpful in keeping your gut healthy. Children also tend to like it, so it's a terrific way of cultivating healthy gut flora in your kids. It can work as a breakfast, a snack, or a dessert, depending on what you add to it or serve with it. Yogurt bark can also be any of those things. It's easy to make, endlessly customizable, actually good for you, and most importantly, delicious.
So what is it? Essentially yogurt bark is a solid layer of frozen yogurt, studded with whatever delicious additions you choose. We love it with cereal or granola, fruit, nuts, even chocolate! You can also add whatever flavours you like to the yogurt itself – matcha powder, pumpkin pie spices, or again – chocolate! This recipe for wild berry yogurt bark is a great intro to the snack, and the perfect jumping off point for you to experiment on your own with different flavour combos.

Wild Berry Yogurt Bark Recipe
Marking yogurt bark is as easy as layering yogurt in a pan, covering it with your favourite ingredients, then letting it set in the freezer. You'll want to use a full-fat yogurt to ensure extra creaminess. Greek yogurt is the best, as it is much thicker! Try this berry medley yogurt bark recipe – you'll be hooked.
Print
1/4 cup blueberries
1/4 cup strawberries
2 cups plain Greek yogurt
Chocolate chips
4 tbsp maple syrup (optional)
---
Instructions
Line a baking pan with parchment paper, making sure that it cover the sides of the pan as well.

Add in yogurt, and swirl in maple syrup, then spread the mixture evenly in the pan.

Top off with all the remaining ingredients.

Place the pan in the freezer, and allow it to freeze for at least 6 hours.

Lift the parchment paper, and break the yogurt bark into pieces. Store any remaining back in the freezer.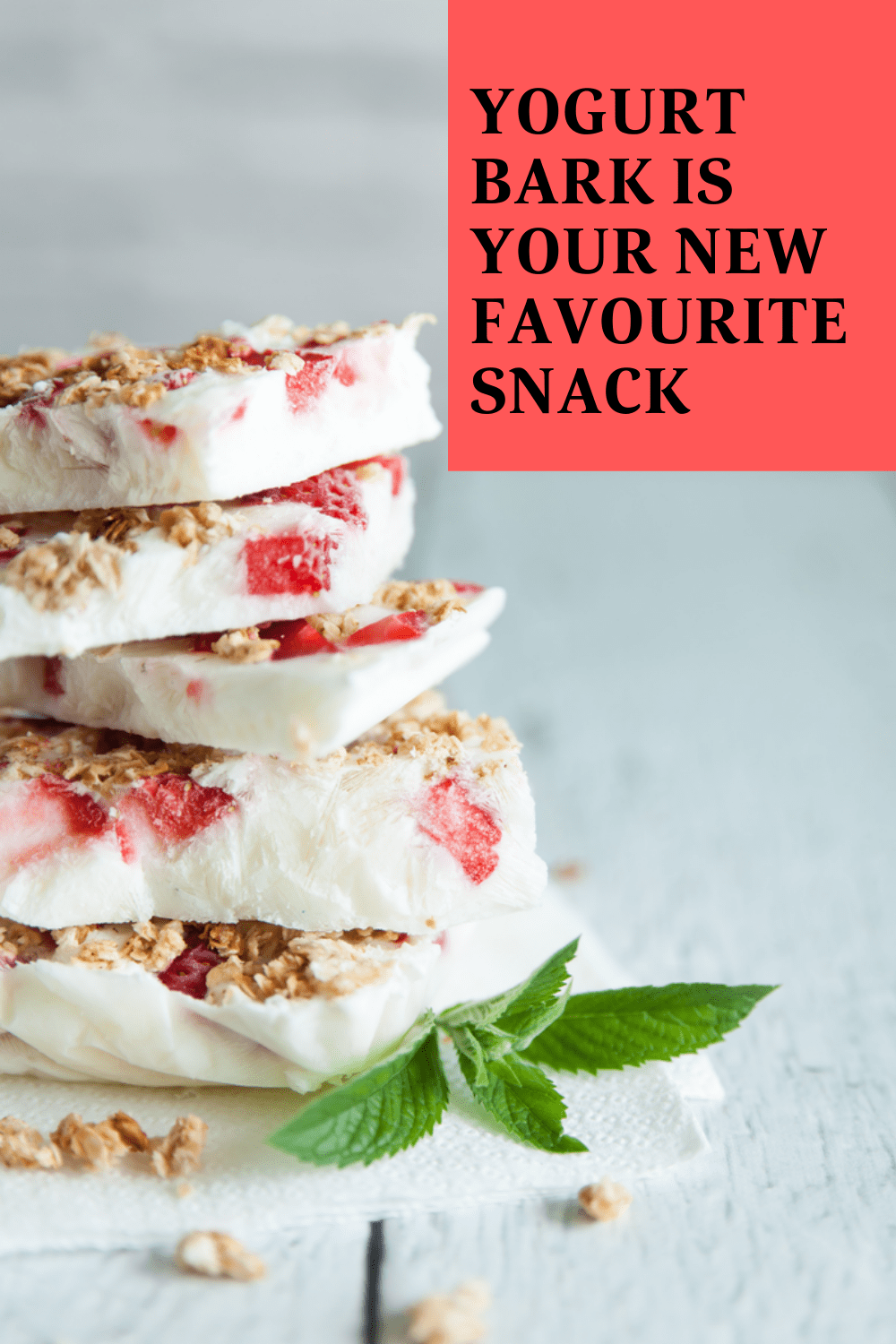 Have you tried making yogurt bark? It's the perfect healthy dessert for your kids to make, and the probiotics can even help prevent cold and flu. Share with us your favourite recipes!