New year, new you? Perhaps you're trying to take a breather from alcoholic bevvies, or simply looking for drinks livelier than plain ol' water. Maybe you just want to kick your soda habit to the curb. Whatever the reason may be, bid adieu to high fructose corn syrup laden pop and empty calorie cocktails – say hello to these healthier options: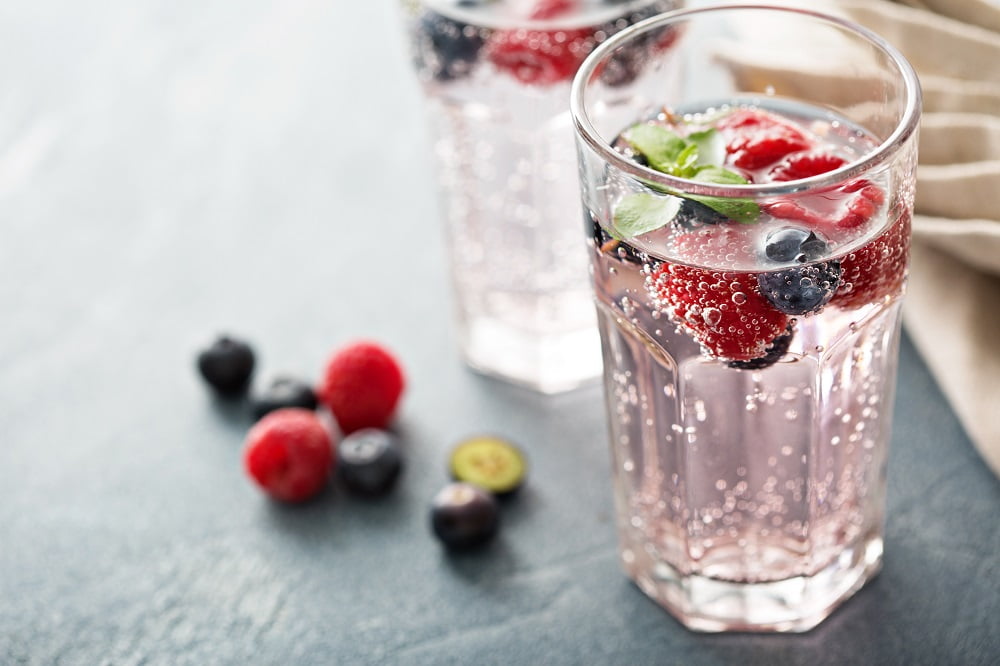 This is a classic. If it's that fizzy bite from soda that you crave, sparkling water is a great option. There are many flavoured varieties on the market, but beware of artificial flavours and sweeteners like aspartame. Try dressing it up yourself by adding muddled fruit or berries. Mocktail blueberry mojitos, anyone?
By now you've probably heard about kombucha. But if you've been living under a rock for the past few years, kombucha is a fermented sweet tea. The fermentation process reduces the amount of sugar in the final product, adds natural fizz, and makes it rich in probiotics!
Like kombucha, water kefir is a fermented drink. Not everyone enjoys the slightly vinegar-y flavour of kombucha though, so if you're in that camp, you might want to give water kefir a try.
Curious about how water kefir and kombucha stack up against each other? Check out our blog post: Kombucha vs. Kefir.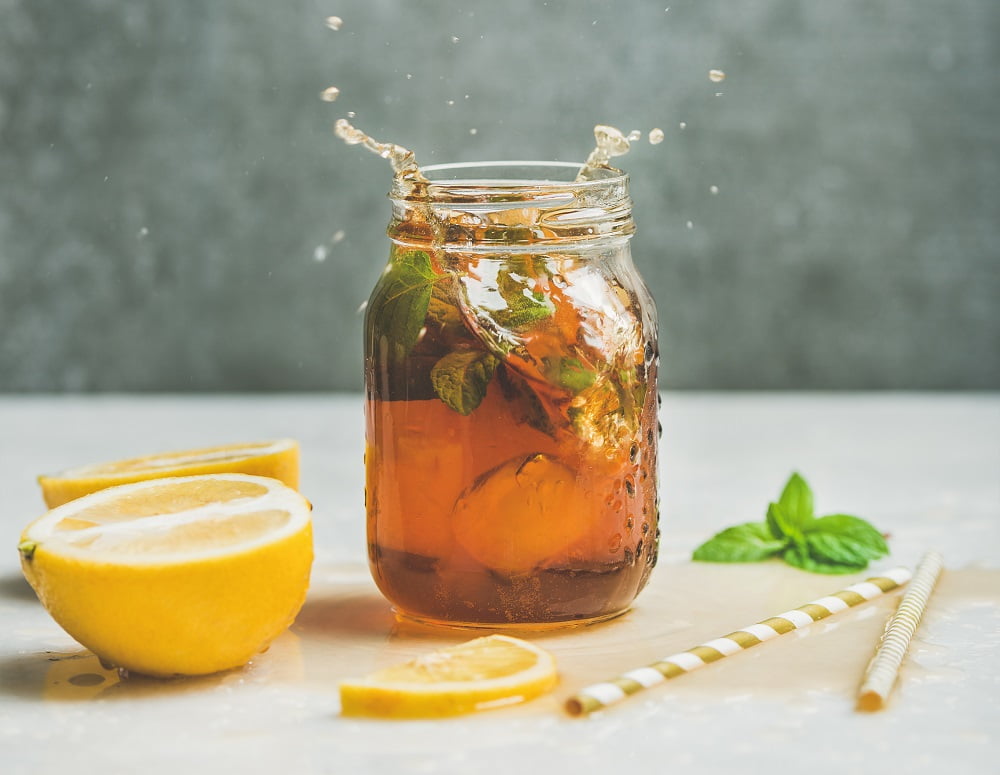 4. Iced Tea
We're not talking about the stuff that comes in powdered form here. Brew up some tasty herbal tea and chill it in the fridge. I like to add a touch of lemon juice for acidity and if you would like, you can lightly(!) sweeten with the sweetener of your choice.
If you're a sports drink fiend, coconut water is where it's at. While it does contain naturally occuring sugar, it's also full of electrolytes for superb hydration. Like with with anything, pay attention to ingredients because some coconut waters can be loaded with added sugar or artificial flavours.
Fruit juice isn't necessarily healthy and can be packed full of sugar (natural and/or added!). But if you're really into juice, fresh pressed is a great way to go. Pick a juice that includes veggies as well! Making your own juice? I like to juice a cucumber, a green apple (or an orange), a kale leaf or two, a lime, and a handful of mint.  
7. Blended Juice
Basically an extra liquidy smoothie (I swear, it's better than it sounds). This is also a great substitute if you like juice. Blended juices include the fiber that a juice doesn't, which helps slow down sugar absorption. My favourite combo is a few strawberries, some blueberries, mint, and lime juice blended with lots of water.
8. Switchel
Made from a concoction of apple cider vinegar, maple syrup, and ginger, the switchel is not only refreshing and hydrating, but also has amazing gut health, immune system, and anti-inflammatory benefits! Find out how to make it here.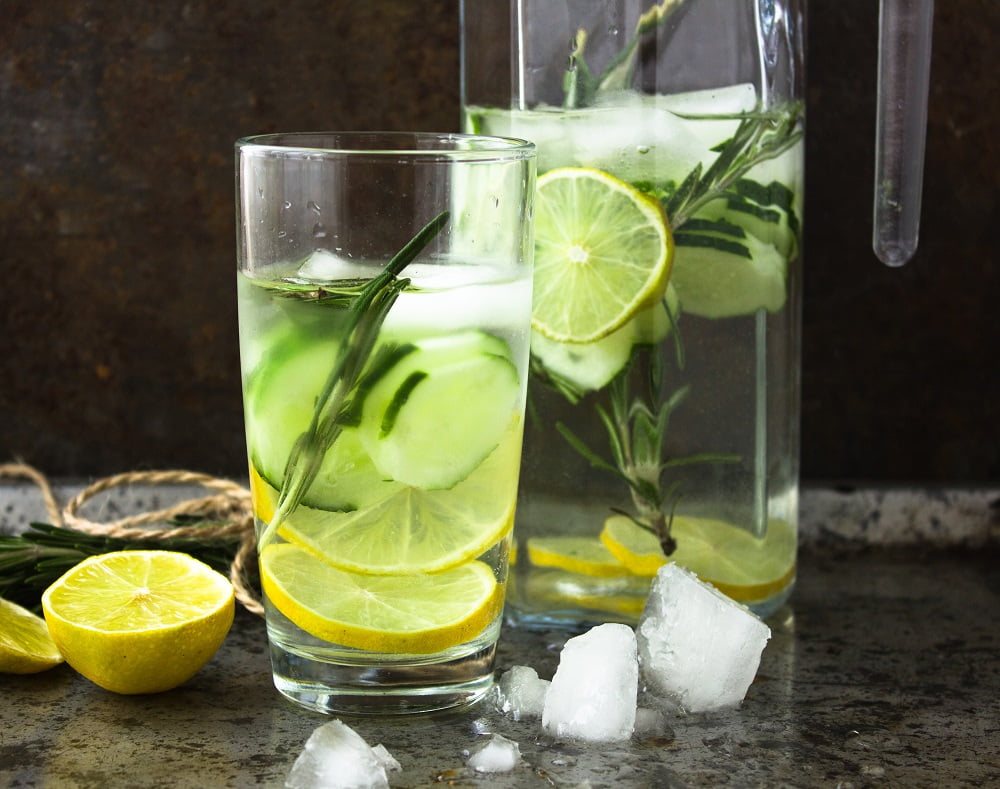 9. Infused Water
This is one of the easiest to implement. You can use almost any fruit, herb, or spice that you have on hand. Make a jug at night, store it in your fridge, and in the morning you'll have infused water to drink! In our office you're bound to find at least one desk with infused lemon water on any given day. Some other great additions are ginger, frozen berries, cucumber, basil, and orange. (Or check out these 5 recipes!)
Obviously a good ol' glass of water is great for hydration. But if you're in the mood for something jazzier, these are some delicious options.