Water is essential to human survival, we know. But is it fair to say that things can get a bit boring when your drink doesn't taste like anything at all? The answer–dress up your water by adding a few fresh infusions! Cutting up some fruits, veggies, and herbs will add a splash of flavour and freshness to your water, while also infusing the H2O with a burst of healthy vitamins and minerals. Plus, it is undeniable that drinking infused water makes you feel fancy, and that's just an added bonus in itself.
One of the best parts about making infused water is that there's no real consequence for using too many or too little infusers. Obviously, the more you put in, and the longer you wait, the stronger the flavour will be. But really, it's more about playing with flavours and finding your favourite fruits and veggies to combine. I would recommend making infused water in larger batches, but this is only to ensure that you're not limited to just one glass. If you can wait, store the pitcher in the fridge for a few hours to allow your flavours to combine. Though if you're not in the mood to wait around for your fancy cup of water, slice up your ingredients, get some ice cubes ready, and let those natural flavours marinate!
The Fit For A Queen – rose, lemon and strawberry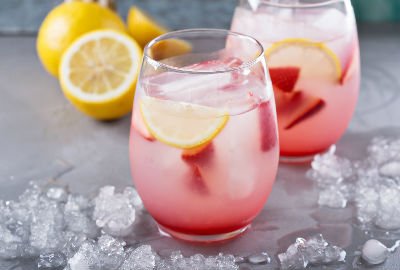 This infused water is fit for a queen. The lemon adds a distinct tartness which is perfectly cut with the fruitiness of the fresh strawberries. Finish with a handful of rose petals (pesticide free), to add the fanciest floral note you have ever tasted in your water.
The All-Day Everyday Mojito – blackberry, lime, mint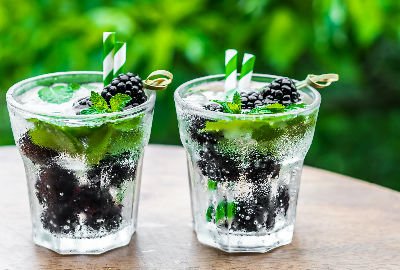 While this infused water is a bit reminiscent of a mojito (ain't nothing wrong with that!), it's actually a great detoxifier. Blackberries contain a ton of healthy antioxidants, and the lime will give you a burst of vitamin C, which is great for fighting off colds.
The Back-Sage Lounge – blueberry and sage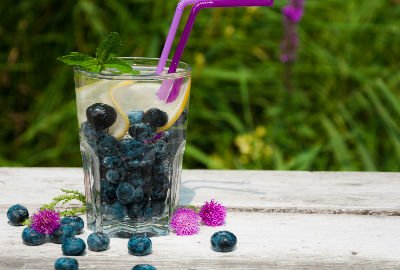 This recipe pairs the fruity flavour of blueberries, with the aromatic woodiness of sage. If you're like me, and get a hankering for junky snacks mid-afternoon, this is the perfect fancy drink to keep your healthy day intact. Pair it with a handful nuts, to keep your healthy snack game in check!
The Ginger Spice – orange, lemon and ginger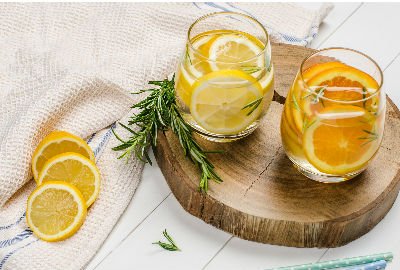 A lot of people go for a cool glass of OJ in the morning, but even without any added sugar, orange juice still contains quite a bit of natural sugar. If you're trying to reduce your sugar intake but also enjoy a fresh burst of citrus in the morning: this is drink for you. You still get all of the citrus-y flavours, but without the calories. Plus, ginger adds a unique zing that will wake you up, and aid in digestion throughout the day!
The Sweet and Woodsy – grapefruit and rosemary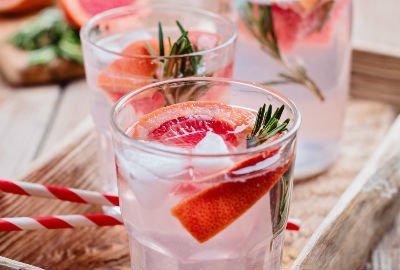 This recipe is the perfect blend of punchy grapefruit, which adds a pungent citrus note, mixed with rosemary, a wonderfully woodsy flavour, which adds class to any beverage. Grapefruits have been said to strengthen immune systems, boost metabolisms, and even reduce stress!
Infusing your water is a great way to treat yourself without all the sugar or caffeine you might find yourself reaching for. It's healthy, it tastes great, and it's incredibly easy. What are your favourite ways to infuse your water?