Favourite Gluten-Free Items Available at Spud
May National Celiac Awareness Month, but every day Spud caters to many specialty diets, and has a vast selection of gluten-free items available. 
We've created a page of Spud's team's picks for items that are naturally gluten-free that we enjoy in our orders. If you are looking to make your own gluten-free snacks, check out our recipe for Almond-Butter Chocolate Chips Cookies. 

Hornby Island Energy Bars – Cranberry and Sunflower is a favourite. Just like a trail mix you would take out hiking, this bar has little bursts of flavour and crunch that come from the cranberries and pumpkin seeds scattered throughout. The sunflower butter base wraps everything in a nutty flavour and makes this bar absolutely delicious!
Denman Island Chocolate Bars – This family-owned business, launched in 1998 on, you guessed it, Denman Island. Using only dark Belgian chocolate, they produce high-quality bars that are more chocolatey (more cocoa, less sugar) than most regular chocolate bars. All the ingredients are 100% certified organic and the products are dairy-free.
Be Fresh Organic Coffee – Be Fresh is our very own house brand! Offering you natural, and often organic products, we make it our priority to partner with as many local and Canadian companies/manufacturers. Finding you your everyday pantry essentials, convenient items such as meal kits, soups, ready to eat dinners, along with lots of healthy snacking items too
Schar Products – For more than 35 years, Schär, the Gluten-Free brand has been dedicated to the research and development of high-quality products for a balanced diet.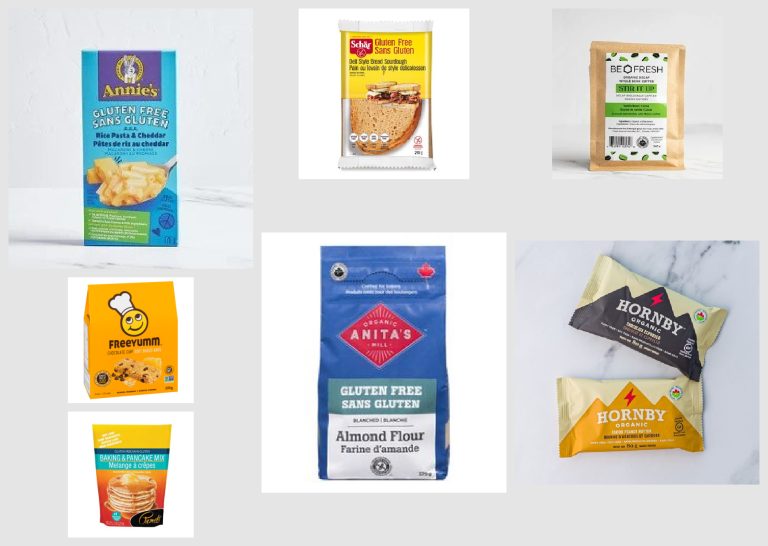 FreeYumm – FreeYumm was created for all our families, friends, and communities. By eliminating the priority food allergens, FreeYumm has chosen to make food that is potentially accessible to over 99% of the population.
Anita's Gluten-Free Flour and Anita's Almond Flour – Anita's works closely with the best organic farmers in British Columbia and the Canadian prairie provinces and offers the highest #1 graded quality Certified Organic grains cleaned to 99.9 percent.
Annie's Homegrown Pasta – Often referred to as the Ben and Jerry's of macaroni and cheese, this folksy company has been making high quality, all-natural and organic convenience foods since 1989
Pamela's Graham Crackers, Pancake Mix and Fig Bars – Pamela's Products, started in 1988, is known for delicious, gluten-free foods with a full line of baking mixes, cookies and snack bars