I hope this finds everyone well rested after the holiday season. Regardless of our food choices, many of us have over indulged and are looking forward to getting back to normal after a busy season. We tend to eat too much, dine out too often and not sleep enough but now we are in a new year and we can get back on track. Yesterday, I wanted to make a good soup and I craved a good home cooked meal, so I decided to get back in my kitchen and do some cooking. I had an excess of mushrooms that were still good despite sitting in my crisper for almost two weeks and some asparagus that needed to be used, so why not make a soup with them. The beauty of this recipe is that the asparagus can be substituted with broccoli or cauliflower if asparagus isn't your favourite.


Cream of Asparagus & Mushroom Soup
Ingredients:
3 T Avocado oil (or oil of your choice)
1 large onion, chopped
3 stalks celery, chopped
3 cloves of garlic, minced
¾ lb of mushrooms, sliced
¾ lb. asparagus, cut into 1-inch pieces (or broccoli or cauliflower)
¼ cup of flour
2 cups of cashew milk
3 cups of vegetable broth
Salt and pepper to taste
With some crusty bread, this can make a good lunch or add a side salad and top with some leftover cooked grains for a great dinner. Want even more soup recipes? Check out Spud's list of healthy soup recipes!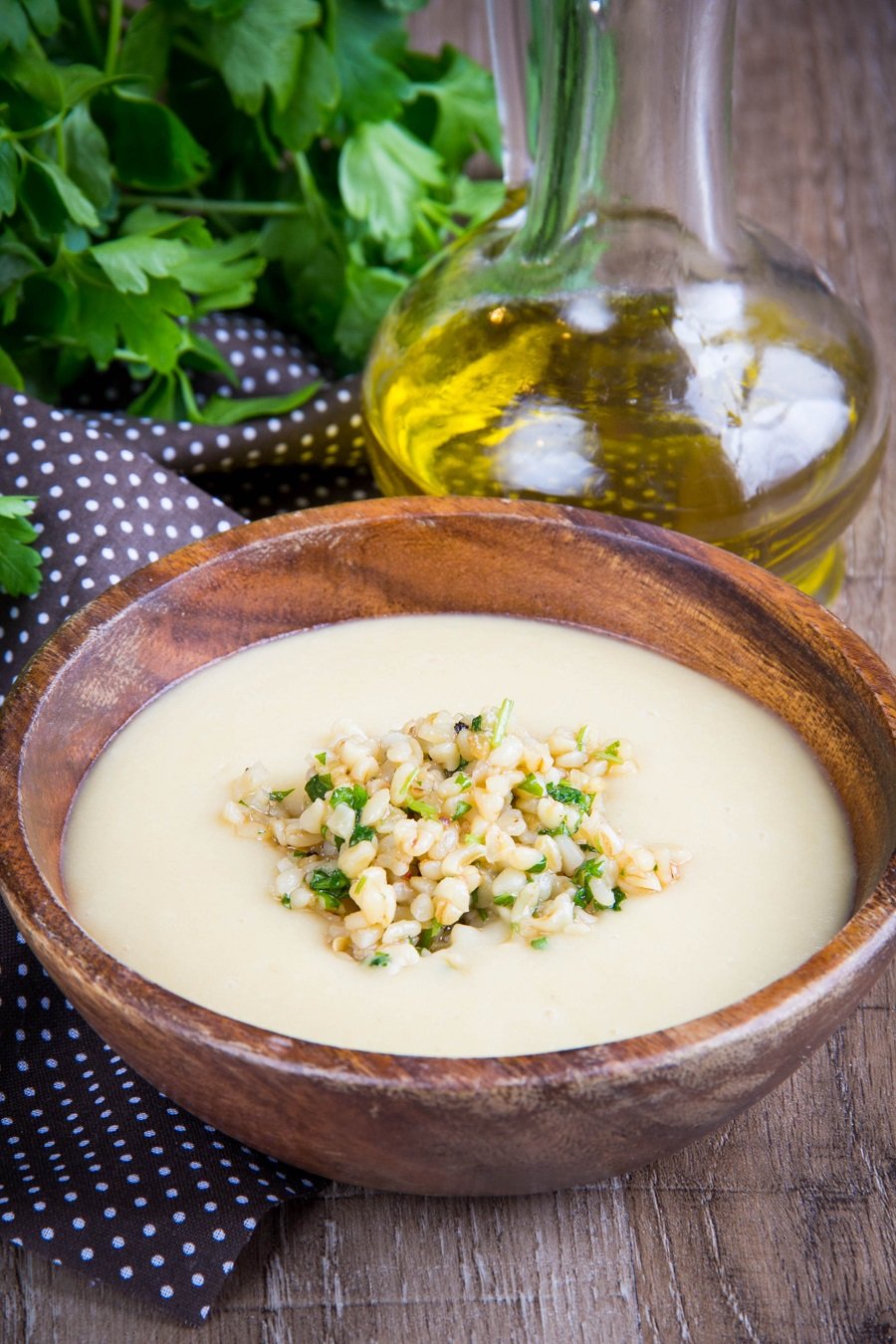 Susan Hollingshead
Susan is our resident vegan. She's been a vegetarian for 20 years, and a vegan for 4. She has researched both lifestyles extensively and is constantly exploring new recipes, add her own twist. She is a long time Spud customer, and now our very own resident vegan blogger!