Are you a snacker? I am. 
Snacking is not something that's particularly problematic, in my opinion. With a couple exceptions:
Eating just because you're bored.

Grabbing not so great snacks because there's nothing healthy readily available.
I think we've probably all been there.  
The first problem can be solved with mindful eating – this means paying attention while you're eating so you only eat until you're satisfied. No more mindless snacking in front of the TV. Problem number 2 can be solved by having an abundance of healthy snacking options on hand and easy to grab.  
Obviously fresh fruit, trail mix, and veggies + hummus are tried and true snacks, but if you're in the mood for something different, here are some ideas to mix up your snackin' options:  
Savoury Snacks
Chips are my weakness. I could eat a whole bag. While that might be tasty it would probably leave me with a stomach ache and more oil than I need in one go. Fortunately, homemade kale chips are a step in a healthier direction and they're easy to make + taste delicious! These satisfy my inner chip monster.
This is a less conventional 'snack', but a warming cup of broth is great to sip on and can be surprisingly filling. You can make your own veggie broth, bone broth, or miso soup. (Or if you're in Vancouver – visit our Be Fresh Broth Bar!)
Do you have leftover pulp from making almond milk? These crispy and herby crackers are a great way to use it up!
4. Vegan Queso (with baked tortilla chips)
This is an awesome sauce to have on hand to eat with anything. But it makes an especially tasty dip for some oven baked tortilla chips. Grab some corn tortillas, slice them up into chips and bake at 350F until they are crispy.
Popcorn doesn't have to be a movie theater snack loaded with hydrogenated oil and synthetic butter flavouring. Pop your own organic popcorn at home and add herbs and spices to create tasty new flavour combos. Curry popcorn is one of our faves.
If you're like me, a crunchy, salty snack is where it's at. Crispy chickpeas are full of protein and fiber, plus they pack an awesome crunch!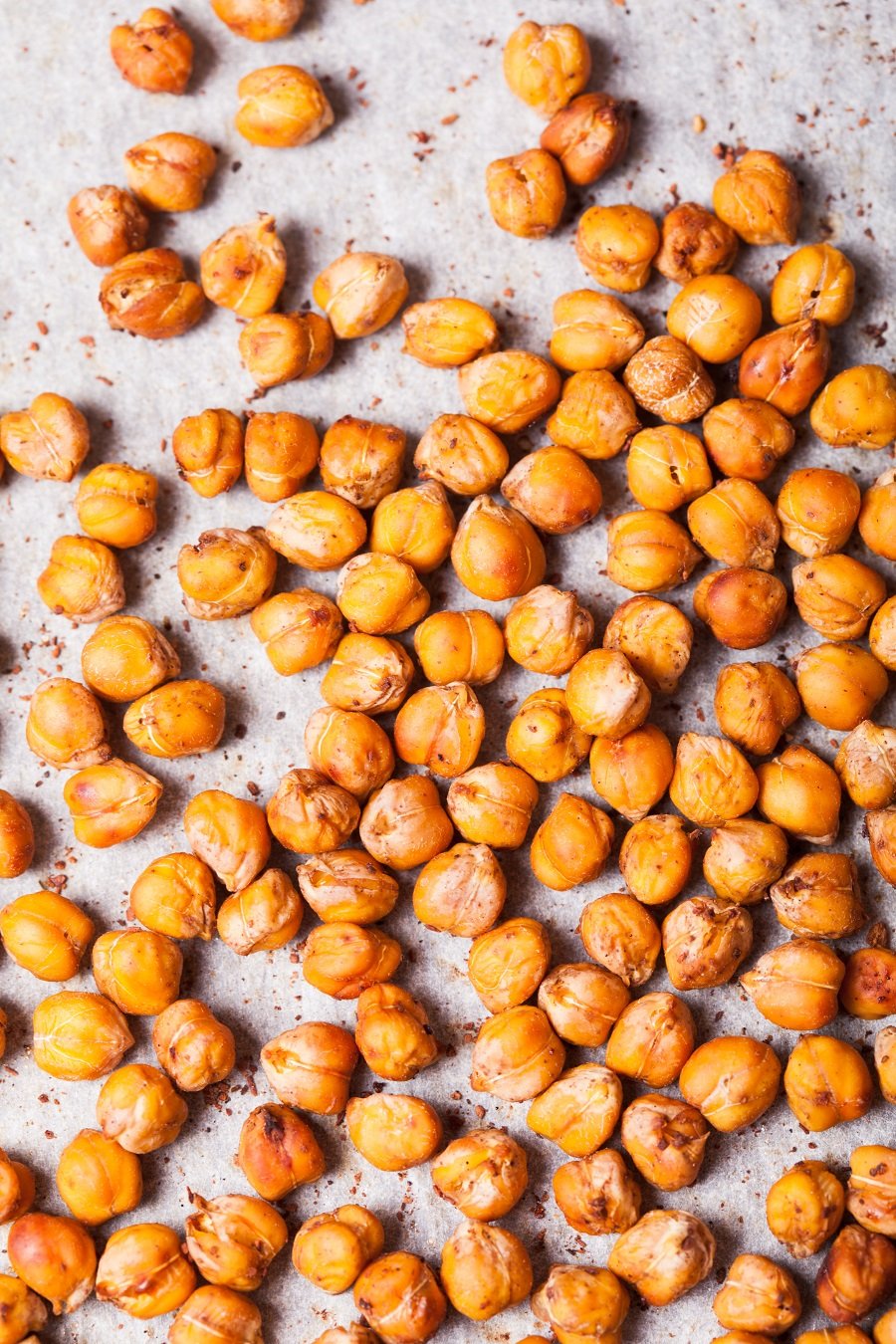 Sweet Snacks
7. Zucchini Loaf (Vegan, Gluten-Free)
Slice zucchini loaf. Slather on almond butter. Add sliced bananas. Snack on.
8. Healthy No-Bake Granola Bars
Granola bars are a classic snack, but let's be honest, they can sometimes be glorified chocolate bars. As an alternative, have you tried making your own? It's not as hard as you might think!  
9. Banana Nice Cream
This is so easy to make and infinitely customizable. Freeze nice and ripe bananas. Add frozen bananas to a food processor or blender, and using as little liquid as possible, blend into a soft serve. Add extra toppings like nuts, fruit, or granola and/or customize the soft serve by adding other fruits or additions. (Cocao powder and peanut butter are super tasty additions!)  
Whether you are following a ketogenic diet or not, fat bombs can help curb sugar cravings and keep you full longer. Check out the 4 recipes and give fat bombs a try!
11. Chocolate Avocado Smoothie with Coconut
Are you used to having smoothies for breakfast? Why not try them as a snack! This chocolate smoothie is rich and delicious. Like the fat bombs, it's loaded with healthy fats to keep you satiated longer.
What are your favourite healthy snacks?