It's apricot season! Apricots may not get the prestige of their fuzzier cousin, the peach, but don't overlook these little guys. They have a fantastic sweetness that is balanced by tartness, and a slightly firmer flesh and more easily removed pit than peaches. People are often more familiar with the dried apricot, but that's the not the only way to preserve these little guys. Kirsty, our customer care team leader and resident canning expert, recommends this recipe for delicious apricot jam. Make a batch now while apricots are in season and treat yourself to a jar of summery sweetness in November. Trust me, you'll be glad you did.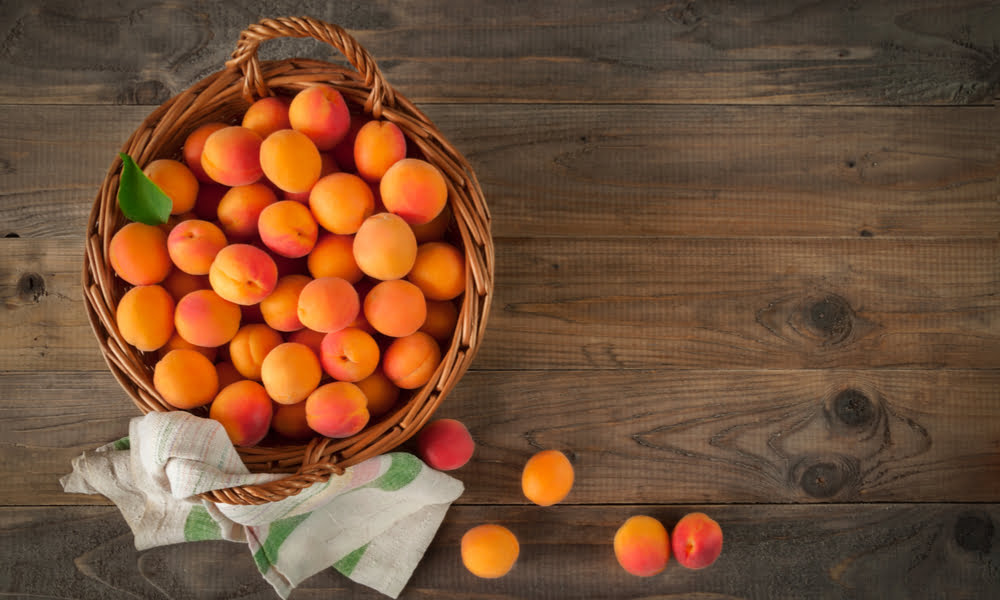 A Note On Jam-Making
When making jam, you first have to decide if you're going to make a fridge jam, or go the full canning route. With a fridge jam, you just need to make sure your jars are sanitized, pour the jam into them, pop the lids on, and store in the fridge. They'll keep up to six months this way.
If you're planning to can the jam, you'll need a boiling water canner. Follow these steps as a general rule for canning jam:
Prep your jars before you start your fruit. Put your empty jars in the boiling water canner, cover with water, and heat to simmer. Set the screw bands aside, and heat the lids in hot (not boiling) water. Keep the jars and lids hot until you're ready to use them.
Once the jam is cooked, ladle it into the hot jars leaving 1/4 inch space at the top and remove air bubbles by gently stirring with a non-metal utensil. Wipe the rim to remove any stickiness, place the lids on top, and tighten the bands until fingertip tight – don't overtighten it. Place the jar in the canner and repeat for remaining jam.
Cover the canner and bring to the boil. Boil filled jars for 10 minutes, then remove the jars without tilting. Let them cool undisturbed for 24 hours. Do not retighten the screw bands. After cooling, check that the jars have sealed – sealed lids curve downwards.
Remove the bands and wipe and dry bands and jars. You can store them separately or replace them on the jars loosely. Label and store your jars in a cool, dark place, and use within one year.
Print
8

cups

finely chopped, peeled, and pitted apricots

4 tbsp

lemon juice

6

cups

granulated sugar
9

250

ml

jars
---
Instructions
** It's worth noting here that boiling sugar is really super hot, so DO NOT try tasting the jam until it has fully cooled down**
Combine all ingredients in a large, heavy bottom stainless steel saucepan
Slowly bring the mixture to boiling point, stirring constantly. Sugar burns easily, so keep stirring until the sugar is dissolved
Increase heat and bring to a rolling a boil that cannot be calmed by stirring. Cook for about 25 minutes.
Pour the mixture into your prepared jars proceed with either fridge jam or canning instructions above.
Now What?
We love apricot jam on scones or toast, but it's also a great option for filling sandwich or thumbprint cookies, serving with pork or chicken, topping yogurt or ice cream – and about a million other things! Let us know how you like to use apricot jam too.