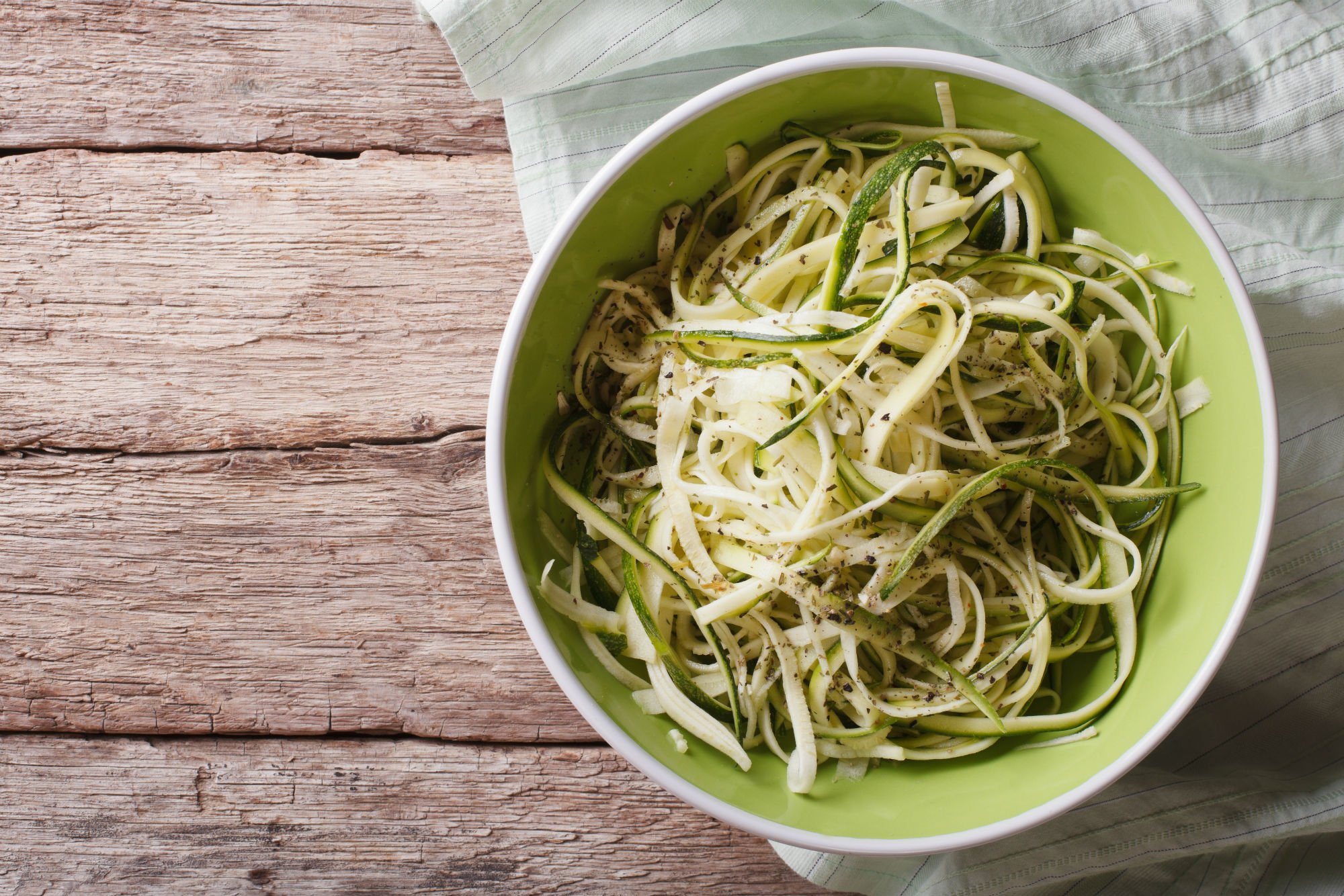 Do you ever feel like craving pizza, burger, or even pasta, but really not wanting anything to do with the bread and flour that come with it? All that carb can really get heavy sometimes, so try replacing it with some healthy vegetables instead. It's time to get creative in the kitchen.
Here are some extraordinarily inventive recipes that swap the bread with healthy vegetables.
1. Eggplant Pizzas
Super tasty, incredibly healthy, and shines with a vibrant purple. What's not to love about eggplants? Cut a few eggplants in halves and make pizzas out of them!
Try the Eggplant Pizzas Recipe by immaeatthat.com
2. Zucchini Crusted Breakfast Pizza
Before we go crazy about zoodles (zucchini noodles), zucchini pizza crust is a thing too! Try this ultra healthy option the next time you decide to roll out a pizza dough.
Try the Zucchini Crusted Breakfast Pizza Recipe by asaucykitchen.com
3. Spaghetti Squash "Mac n' Cheese"
It's almost eerie how closely the spaghetti squash resembles… well, spaghetti. And they're pretty versatile! You can make just about any pasta dish with this noodley squash.
Try the Twice Baked Zucchini "Mac n' Cheese" Recipe by bbritnell.com
4. Zucchini Pasta
Zoodles is all the hype, and for a good reason. Refreshing with a tiny bit of crunch, zoodles are an incredible alternative for the often highly processed gluten-free pastas.
Try the 15-Minute Zucchini Pasta with Poached Eggs and Quick Heirloom Cherry Tomato Basil Sauce Recipe by halfbakedharvest.com
5. Carrot and Parsnip Noodles
Before zucchini takes the crown for being the most popular vegetable-noodle, we've got to give the others a chance. Why not carrots and parsnips? They're both supremely healthy and boast a high content of phytonutrients.
Try the Cinnamon-Rosemary Carrot and Parsnip Noodles with Roasted Hazelnuts and Ricotta Recipe by wellandgood.com
 6. Cauliflower Crusted Pizza
Cauliflower
is truly becoming one of the most versatile vegetables. Cauliflower soup, cauliflower rice, and now cauliflower pizza crust? Amazing. Healthy. Delicious.
Which of these healthy vegetables are your favourites to swap out the bread and flour in your dishes? Let us know if you have any creative recipes that call for ditching the carbs for yummy veggies. We'd love to know!