Whether you are team rolled or team steel-cut oats, there is a different debate that needs your attention. Is oatmeal best served sweet or savoury?
Sure, we've all got our own oatmeal routine. Top it with fruit, cinnamon and a dollop of peanut butter, or enjoy overnight oats with cocoa powder and shaved coconut–but have we become trapped in this sweet topping ritual? There's no doubt oatmeal that's been jazzed up with a few sweet toppings makes for an exciting breakfast, but I know that for me, a sweet breakfast will often have me crashing mid-morning.
For everyone who feels the same way, why not try savoury oatmeal? Oats are fibrous, protein rich, whole grains that pair just as well with savoury flavours as sweet. Many of these recipes can be whipped up just as quickly as their sweet alternatives, and I can tell you first-hand that they are equally delicious. Don't get scared off by the fanciness of these recipes, they're still quick to assemble before you head off in the morning–and pair nicely with a few leftover roasted veggies from dinner the night before.
So if you're looking for a way to reduce your sugar intake, and needing a healthy dose of protein and fibre in the morning–look no further. Savoury oats are the heart-healthy superpower you have been waiting for to keep your appetite at bay until lunch time. Try some of these out!
Save $10 on your first order of local, organic groceries!
Are you an 'eggs in the morning' type of person? Why not swap the toast for some heart-healthy oatmeal? Sautee a few mushrooms and a handful of spinach while the oatmeal cooks, and you've got one gourmet breakfast. Try this recipe from Barre 3 Blog!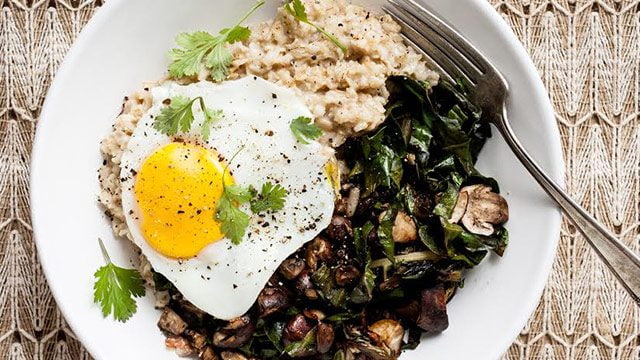 Congee is an asian-style rice porridge that is incredibly delicious, and the perfect blend of easily digestible and comfort food in the morning. The mushrooms and ginger in this recipe will infuse your oats with a warm hearty goodness that you can look forward to. Try this recipe from Healthy Slow Cooking!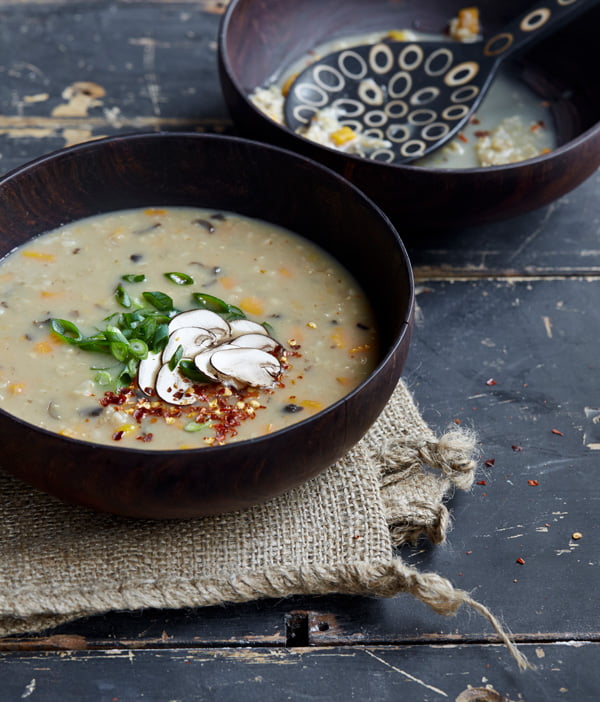 Roasted beets first thing in the morning? Sign me up! If you're looking for an extra punch, sprinkle a little goat cheese or feta onto the finished product. Try out this recipe from A Brown Table!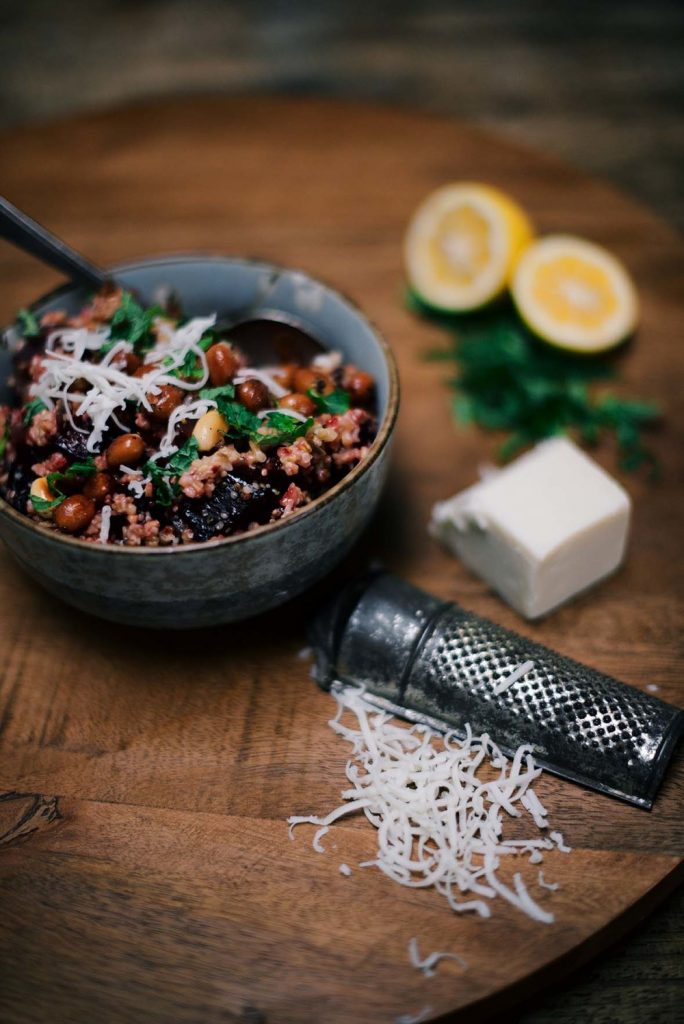 If you crave a fresh crunch in the morning, this recipe is for you. The mixture of warm oatmeal and fresh chopped veggies is the perfect combination to jump start your morning. Try this recipe from Oh My Veggies!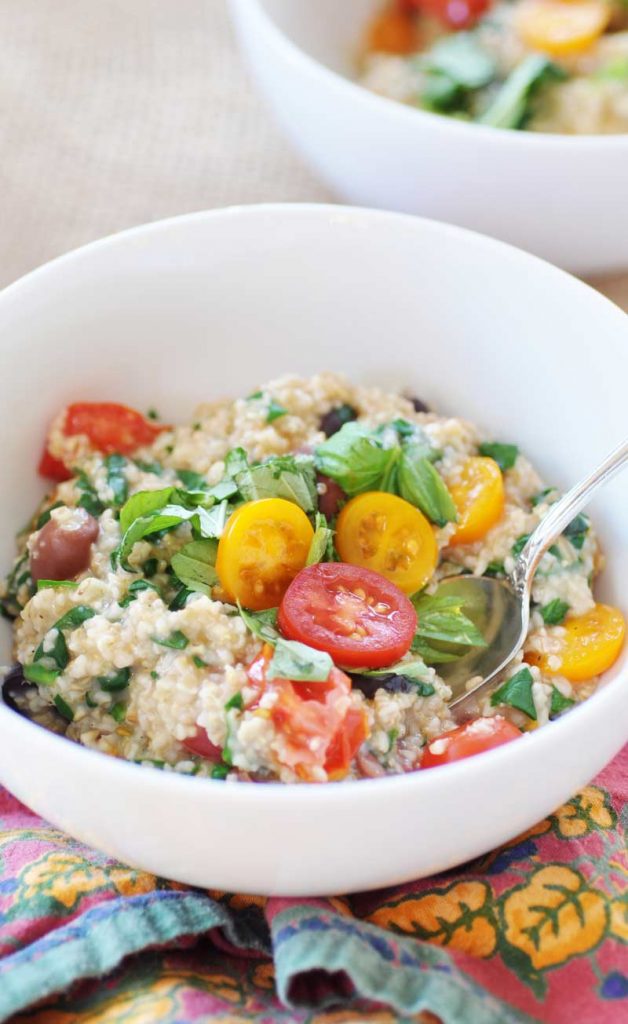 Have you heard about the amazing health benefits of turmeric? It is said to heal joint pain, repair stem cell growth in the brain, tame an upset stomach, and more! Try out this recipe which simmers your oats with turmeric and chickpeas to give it a curry-esque flavour. Try this recipe by The Full Helping!
Got any of your own savoury oatmeal recipes to share? We'd love to hear!