When the weather gets colder, there is nothing like freshly baked treats from the oven to warm your heart and belly! Fall is the season for pumpkin spice and all things nice so why not add pumpkin to next round baked goods? 
This pumpkin chocolate swirl loaf was fun and easy to make, made the house smell like fall (cinnamon, nutmeg, allspice yum!) and was the perfect sweet snack to my afternoon tea.  
For this recipe, I followed the pumpkin harvest loaf recipe as the base recipe and made a few adjustments!  All you need is pumpkin puree, the basic baking ingredients and chocolate chips! Happy baking!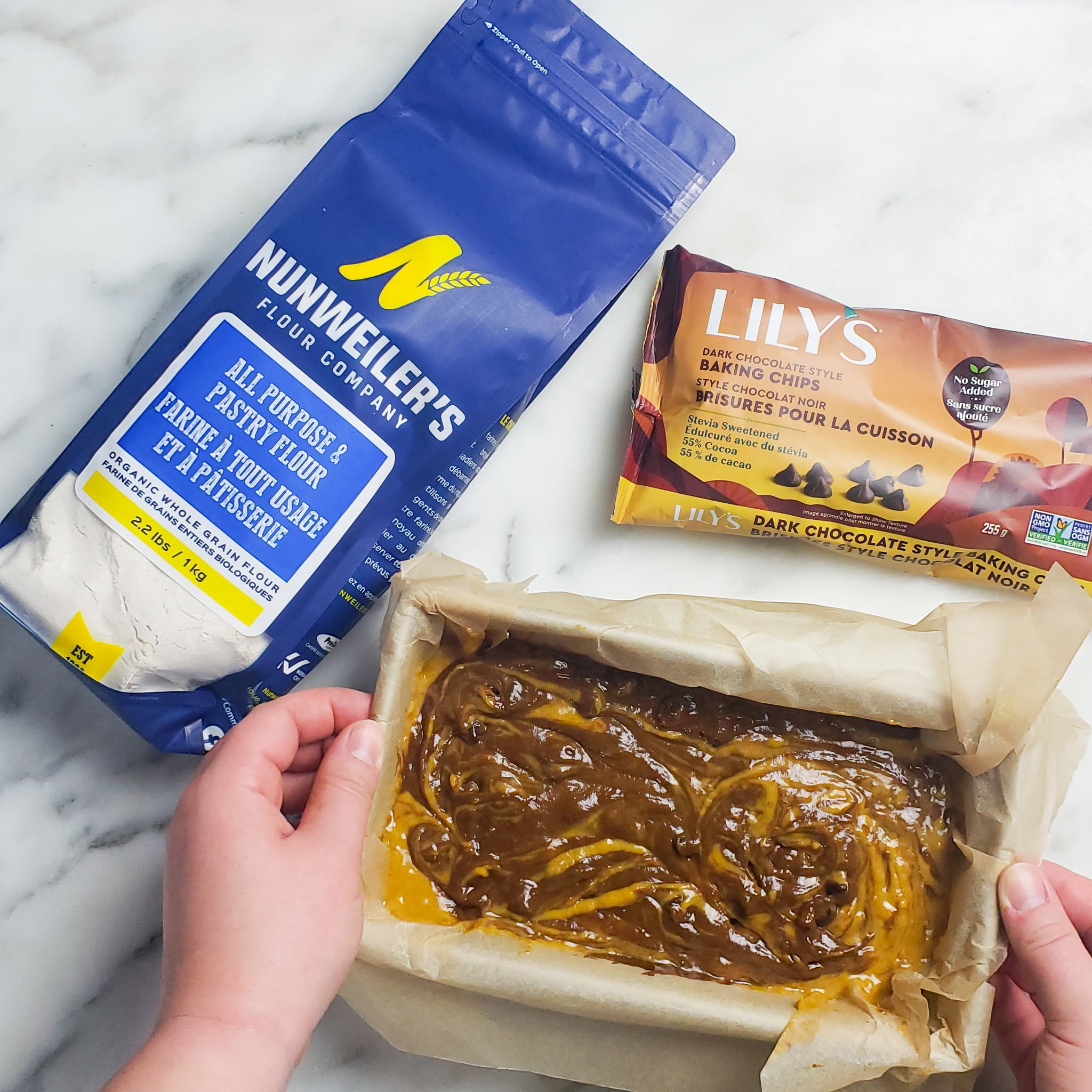 Print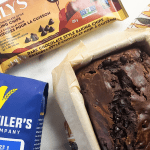 Pumpkin Chocolate Swirl Loaf
---
1 1/2 cups organic flour
1/2 cup organic brown sugar
1/2 tsp sea salt
1 tsp baking soda
3/4 cup pumpkin purée
1/2 cup coconut oil
2 organic eggs
1/4 cup water
2 tsp pumpkin spice mix
2 tbsp cocoa powder
1/2 cup chocolate chips
---
Instructions
Preheat oven to 350°F. 
Sift together the flour, salt, sugar, and baking soda. 
Mix the pumpkin puree, coconut oil, eggs, water, and spices together, then combine with the dry ingredients, but do not mix too thoroughly. 
Split the batter in half in two separate bowls. In one bowl add the cocoa powder and chocolate chips and stir until combined  
Pour the orange pumpkin mixture into a buttered 9x5x3 inch loaf pan and add the chocolate mixture on top. Using a butter knife or a skewer make swirls in the batter 
Bake 50-60 minutes until a thin skewer poked in the very center of the loaf comes out clean. Turn out of the pan and let cool on a rack.