Does anybody else leave your holiday dinner with a grumbling food baby at the pit of their stomach?
There are certain flavour rituals that have become so ingrained in our holiday traditions that to go without them seems unthinkable. Holiday sides are just as important as the turkey or the pumpkin pie. However, leaving the dinner table feeling so full that you wished you'd changed into sweatpants before you even started might be saying something. All I'm saying is, wouldn't it be amazing if we could still stuff our faces without feeling like we're about to explode afterwards?
Here's the thing–all you need to do is make a few swaps in the ingredients you're using and you can easily cut hundreds of calories off of the meal. All a recipe needs is to preserve the traditional flavours and textures of our well-loved holiday sides. From there, we can swap root vegetables for starches and creams, switch up creamy dressings with plant-based alternatives, and simply opt to have more vegetables on the table. You'll be cutting the bulk, but keeping the flavours, and I promise you'll leave that evening breathing easier than last year. Enjoy!
Lighter Holiday Dinner Sides
The Appetizers
I don't know about you, but I try to eat very lightly during the day in anticipation of a massive dinner meal. So when those appetizers start rolling out, my appetite knows that it's go time. You can help everyone preserve their willpower by going light on the appetizers. Instead of serving that asiago cheese dip and crostini combo that is literal heaven but may result in hangry guests like me going all in before dinner is served, try serving up a colourful veggie platter and impressing your guests with some creamy plant based dips like Mediterranean Balsamic Hummus with a crudite plate, or get fancy and serve up some light, but flavourful appies like stuffed mushrooms or fennel and salami bruschetta.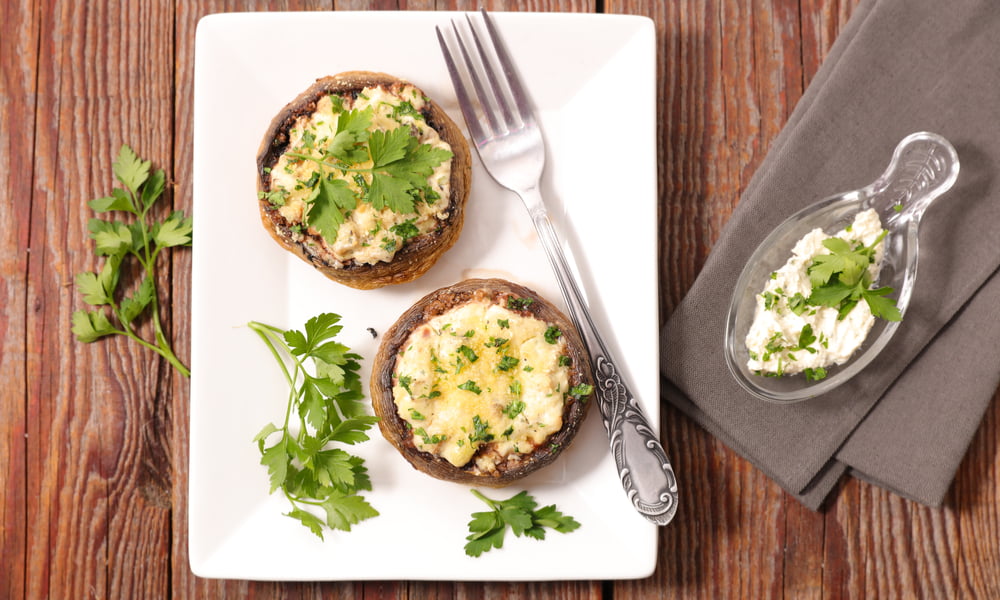 The Cocktail
We tend to focus on everything that we're eating during the holidays, but lest we forget all of the sugary beverages we consume that contribute to our pants getting a little tighter during the cold months. Again, you don't need to cut it out, but seeking out a cocktail recipe that's a little less sweet will slightly reduce your calorie intake (and avoid a headache in the morning). Keep it classy with this Rosemary Rosé Sangria.  
The Soup
Similar to your appetizer, you don't want the soup to fill everyone up before the turkey is served. Thus, try to avoid recipes that use sour cream or creme fraiche, and stick to recipes that use lighter vegetables as their base, like this pear and leek soup You'll still be enjoying the winter flavours that you love, but without the belly ache.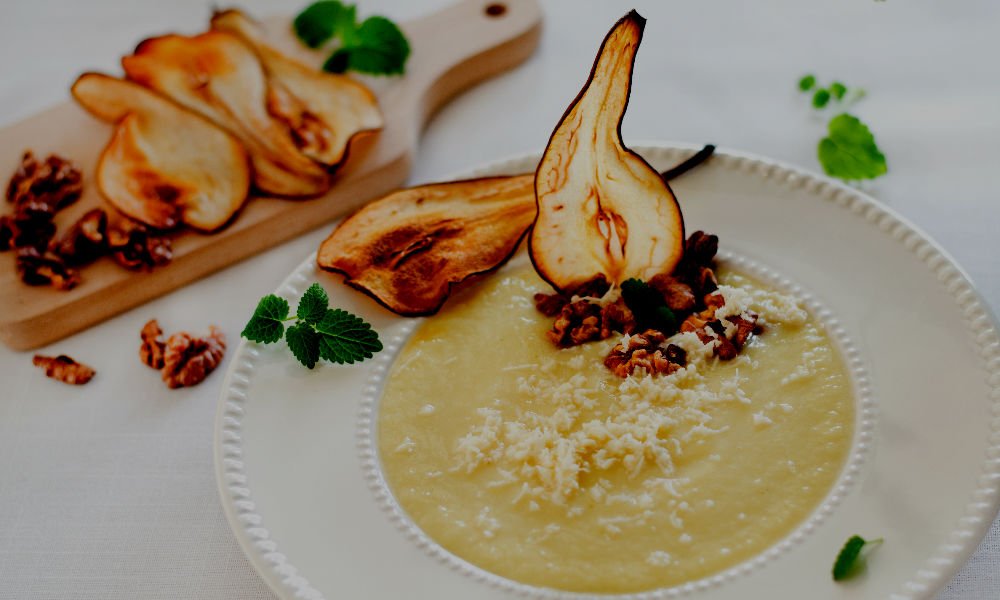 The Salad
Salads can be some of the healthiest sides, but things can go south fast with creamy dressings and thick croutons. Instead, fill up your salad with lighter fare, like leaves, fresh herbs, and maybe some seasonal roasted veggies, or a hint of fruity sweetness, like a chopped up pear or pomegranate seeds. We love this arugula salad with orange vinaigrette, which is built up with greens and sauteed mushrooms, with a refreshing citrusy dressing.
The Potatoes
Among all the holiday sides, mashed potatoes are a classic, and a turkey dinner wouldn't be the same without them. But all that starch and butter could really get in the way of you being able to save any room for pumpkin pie. For the sake of dessert, I would sincerely recommend giving Creamy Garlic Mashed Cauliflower a try–you'll hardly notice the difference. Cauliflower is an incredibly nutrient-dense vegetable, and has the ability to take on the same flavour and consistency as potatoes if prepared properly. It also still tastes great with gravy!
The Veggies 
Veggies might seem like they'll always be healthy, but the tradition of drowning everything in butter and cream can definitely detract from their benefits. Instead, focus on steamed or roasted vegetables with seasonings that let the vegetable itself shine through. We love balsamic Brussels sprouts or roasted carrots and beets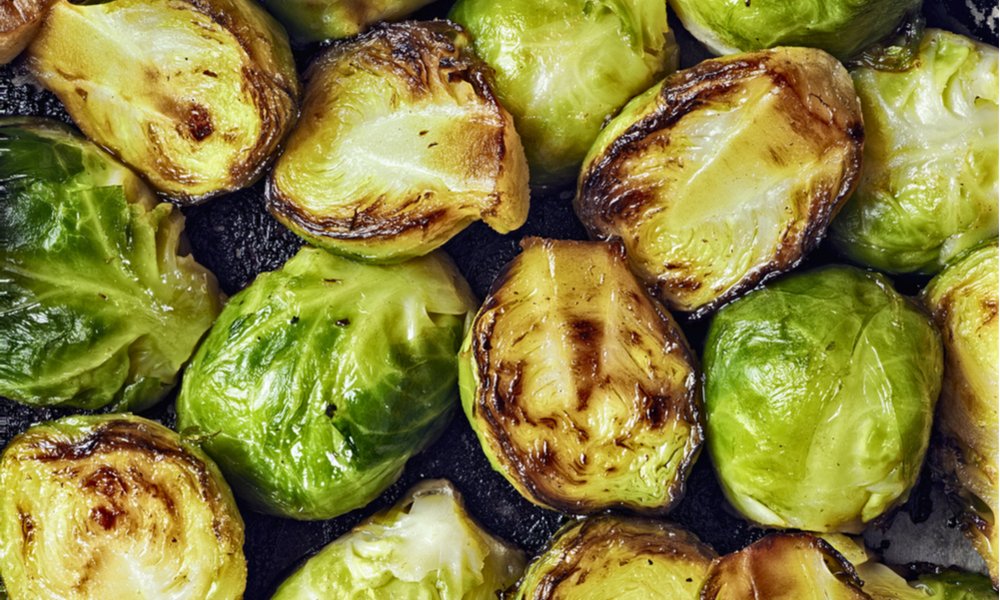 The Stuffing
We actually have an entire blog post dedicated to breadless stuffing recipes and for good reason. Stuffing, especially when made from a box, contains trans fats, preservatives, and tons of unnecessary starch. And what's more is that there are so many modifications you can make to traditional stuffing to make it healthier and tastier at the same time. Think less bread, but more oomph: cauliflower and hazelnuts, polenta and sausage, mushroom and leek. There are so many possibilities!
Whether you are genuinely trying to healthify your holiday dinner, or are just trying to lessen the load on your way to pumpkin pie, I hope that you incorporate a few of these switches into your meal this year. What are your favourite ways to lighten up your sides?