The culinary world is always searching out new options for those who thrive on a plant-based diet. You've probably heard of coconut "bacon", Portobello "burgers", chickpea "meatballs", beetroot "carpaccio", and jackfruit "pulled pork", but what about "steaks"? We've got the answer: grilled watermelon. The mild sweetness caramelizes perfectly on the grill as the fruit's water evaporates, concentrating the flavour and producing a meatier yet tender texture.
Grilling watermelon combines the two best things about summer into one delicious dish, but if you're not into outdoor cooking (or the weather isn't cooperating), grab a skillet pan or an electric grill and stay indoors.

Try this simple grilled balsamic watermelon recipe
Grilling watermelon steaks is super easy and simple. You just need watermelon, good quality olive oil, balsamic vinegar, and fresh basil. 
Print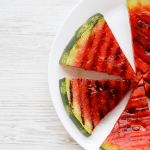 The One Food Missing From Your BBQ: Grilled Watermelon Steaks
---
---
Instructions
Bring vinegar to a boil in a small pot and continue to boil until vinegar is reduced to 1/4 cup – about 10 minutes. Remove from heat and let cool.
Preheat your grill to medium high heat.
Cut your watermelon into 8 1-inch thick wedges with rind. Gently press the watermelon with paper towel to soak up some of the excess water.
Cover one side of the watermelon wedges with olive oil before placing them oil-side down on the grill. Brush the top side with oil.
Grill over high heat for about 3 minutes on each side, or until grill marks have formed.
Remove from heat then drizzle on the balsamic reduction and remaining olive oil. Sprinkle with salt and pepper, and scatter torn basil leaves over top.
Super quick and easy. Because watermelon has a mild flavour, it should go well with just about any spices or seasoning. Just don't expect it to actually taste like steak.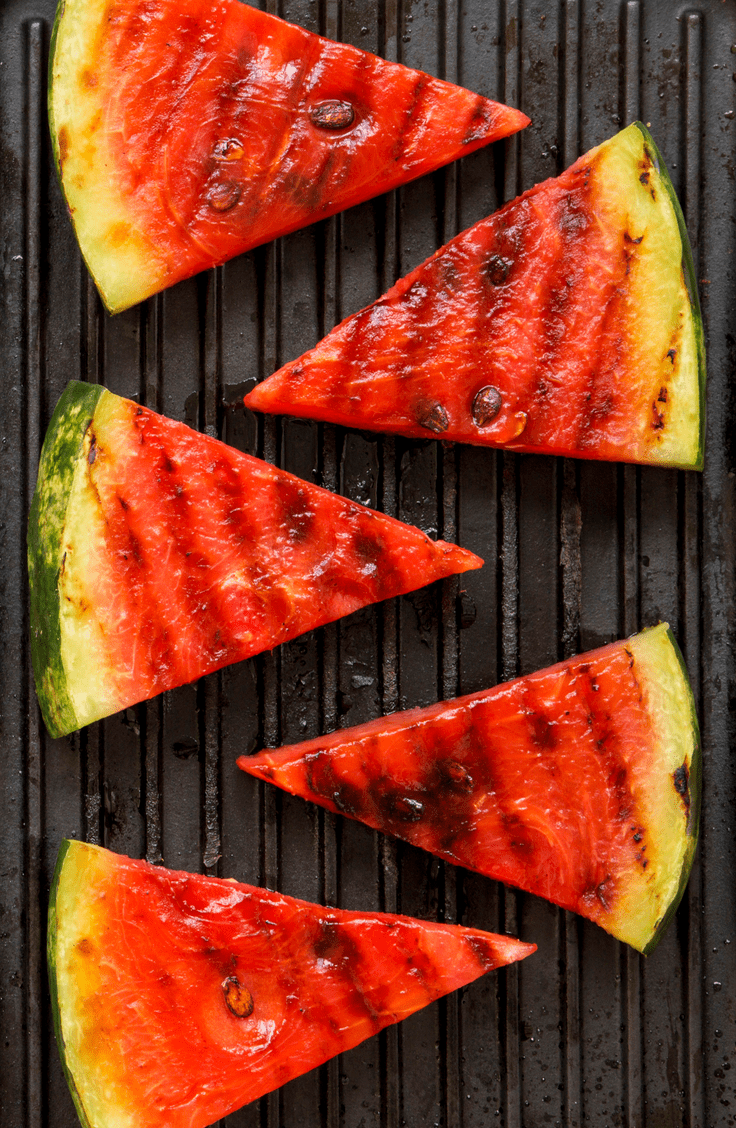 Have you tried grilled watermelon before? What type of seasoning did you opt for? Let us know!