As the owner of the premium-quality, local tea company called Vitaliteas, Fanta Camara is a woman of perseverance and resilience, and as she adds, "a bit of craziness!" Having moved to Canada from Senegal, West Africa at the age of 21 to study abroad, she did not know tea; she was more familiar with drinking hot chocolate and the native plant infusions back home. In Canada, she discovered a love for black, mint and Chai teas. With her naturally curious disposition, she began exploring the world of tea and experimenting with her own whole leaf tea mixes just for fun. Having always been interested in botanicals, nutritional healing, and food as medicine, it was a natural fit to begin her own tea company when her children were young at home. She has now been perfecting these teas for over 20 years.  
We have become big fans of Vitaliteas at the Spud office, and we had the opportunity to chat with Fanta recently as a part of our local vendor spotlight series to learn more about her growing company. Here are some highlights from our interview: 
In a few sentences, what is the story of how 
Vitaliteas
 came to life as a company?
I started the company in 1999. My goal was to make teas with health and wellness in mind that were delicious and made people feel good. 
Initially, I only offered loose teas to a handful of restaurants, including the Hotel MacDonald, and sold teas at the farmer's market.  
As I was able to acquire my own tea bag packing machine in 2017, I am proud to say that all our products are 100% made in Edmonton! I now produce under the Vitaliteas label, a high-quality line of premium teas and spicy chai mixes.  
What is your mission as a company?
To help people live healthier, happier lives… one deliciously natural cup of tea at a time. 
What makes your tea unique?
To our knowledge, Vitaliteas is the only tea manufacturing company in Alberta.  
We locally source our organic herbs from Chickadee Farm Herbs, including chamomile, mint, and spearmint. Three teas in our line-up incorporate these fresh, organic herbs: Ginger Green, Mint Bliss, and Chamomile Flowers. These are picked by hand after growing in the hearty boreal forest of northern Alberta, so the quality is exceptional and fresh.  
We also implemented a "no strings attached" philosophy for our tea bags! This means there is no tag or thread on our tea bags in order to minimize waste and to ensure chemical safety. We didn't want any pesticide residue in our teas from cotton strings, as conventional cotton is usually sprayed.  
Lastly, we do not use any sugar in any of our teas or tea mixes. The Chai tea mixes contain only spices that are freshly ground, with no added filler. We use real chicory and real black tea for outstanding flavour and quality. Because they are unsweetened, people can add their own natural sweetener of choice, if desired.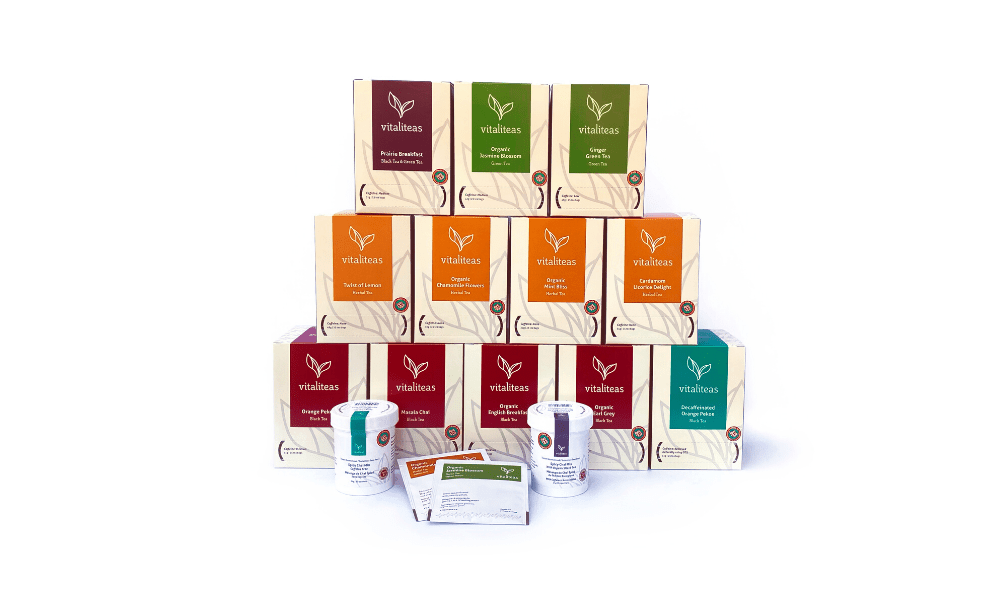 What is your favourite product? What is your best-selling product? 
My favorite tea is the Prairie Breakfast black tea. Our best-selling product is the Spicy Chai Mix.  
I had never tasted Chai until moving to Edmonton and fell in love with the flavour but always found it too sweet. I tinkered for years to create the perfect unsweetened, loose chai tea mix, and now offer both a caffeinated and decaffeinated version.  
How has the global pandemic impacted your business? 
My morale is good, which is positive! However, our sales took a bit of a hit with our food service accounts as so many restaurants and coffee shops had to close their doors. It's a difficult time for everyone. Hopefully in time, business will resume and things will return to normal. 
Anything else you'd like to highlight? 
In 2008, the CEO of Spud.ca, Peter van Stolk was in Edmonton to give a talk at West Edmonton Mall. I was there and he was nice enough to chat with me about being crystal clear on where I wanted to take my business. Well, one thing that was clear: I needed to stop relying on a co-packer to produce my teabags. In 2017, when we were finally able to buy our own tea packaging machine (which weighs a whopping 1000 kg), we could take our business to the next level with our own small, independent production facility. We can produce 150 tea bags per minute, and 5000 tea bags per hour, so we are always able to maintain very fresh inventory. Today I am selling my teas to Spud.ca, and it's like a full circle being complete! I value the partnership with Spud.ca and love the focus on supporting local. Also, you are all so friendly and easy to work with!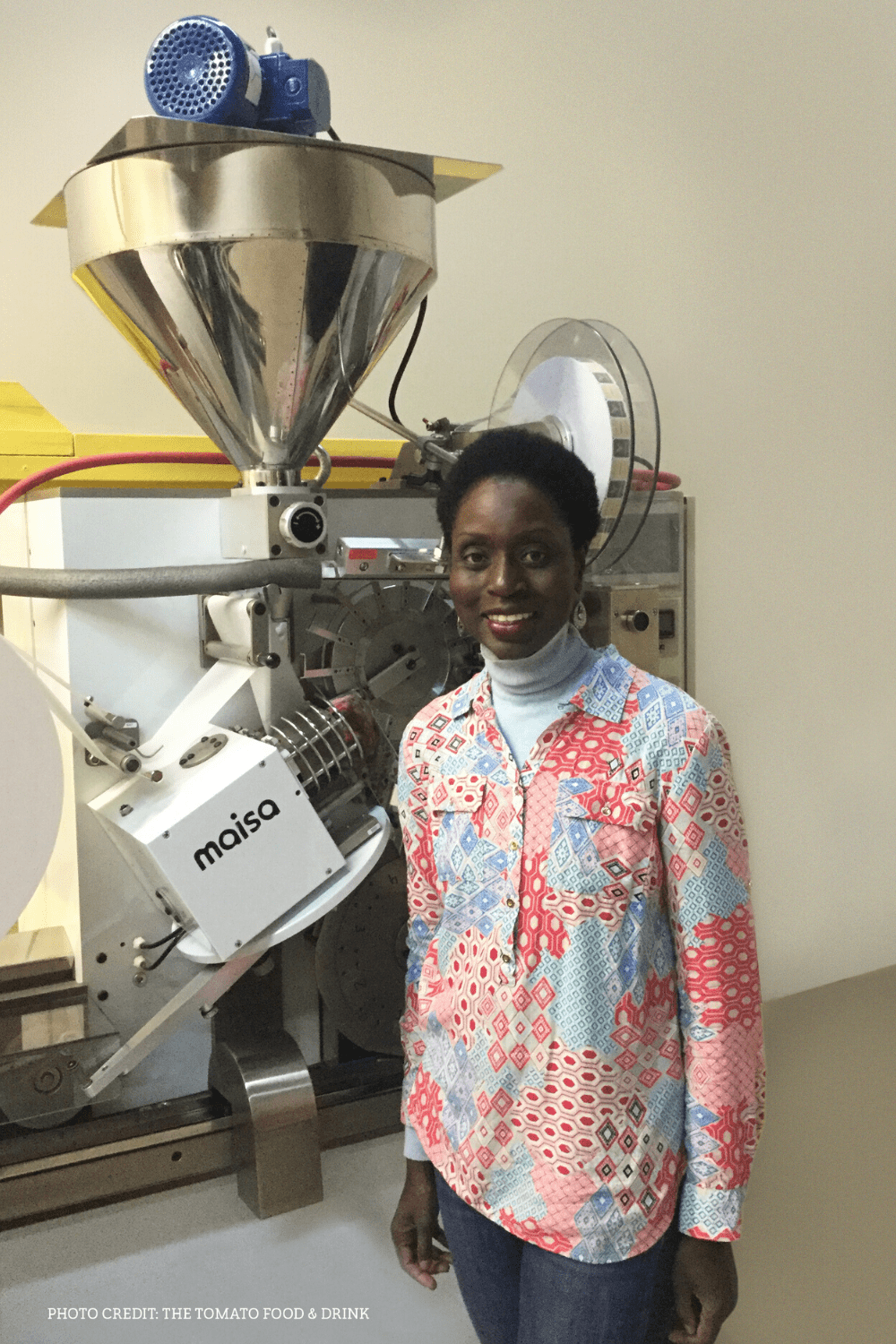 About the author: Heather @livefullynutrition is our in-house Holistic Nutritional Consultant and the Community Engagement Lead for Spud.ca and Blush Lane Organic Market in Edmonton, Alberta. She loves to make connections between people and healthy options, is an enthusiastic wellness educator, and enjoys teaching cooking classes. You can find her whipping up new recipes, cycling in the river valley or sipping on a soy latte.