Blueberries are revered for their health benefits: they're packed with antioxidants and are relatively low in sugar. But blueberries are more than nutrition powerhouses, they're also delicious – and these 7 recipes will help you make the most of blueberry season! Just click the titles and you'll be taken to the recipes.
Here are 7 delicious blueberry recipes:
Blueberry jam isn't as popular as the classic strawberry or the flashier raspberry or blackberry, but spiced blueberry jam could just change everything – especially this no-sugar-added version!
Sometimes you just need one serving of cake ASAP – that's where this little blueberry mug cake comes in! It only takes a few minutes to go from empty mug to mug full of delicious blueberry cake.
Don't flip out about blueberry season ending, make the most of what's left of it with these blueberry banana pancakes! They are vegan (if you care), delicious (if you don't care that they're vegan), and can be made gluten free (if that's what you're into).

This blueberry honey pecan cheesecake makes a great dessert for sharing (or not) but it's so delicious and beautiful that you'll want to show everyone what a pro baker you are. Make it the day before (it's best after a day) and bring it to your next BBQ or potluck – you and your blueberry cheesecake will be a hit!
Whether you want waffles, pancakes, greek yogurt, or even cereal, this blueberry syrup is the perfect topping. Make a double batch, because it's also a great gift!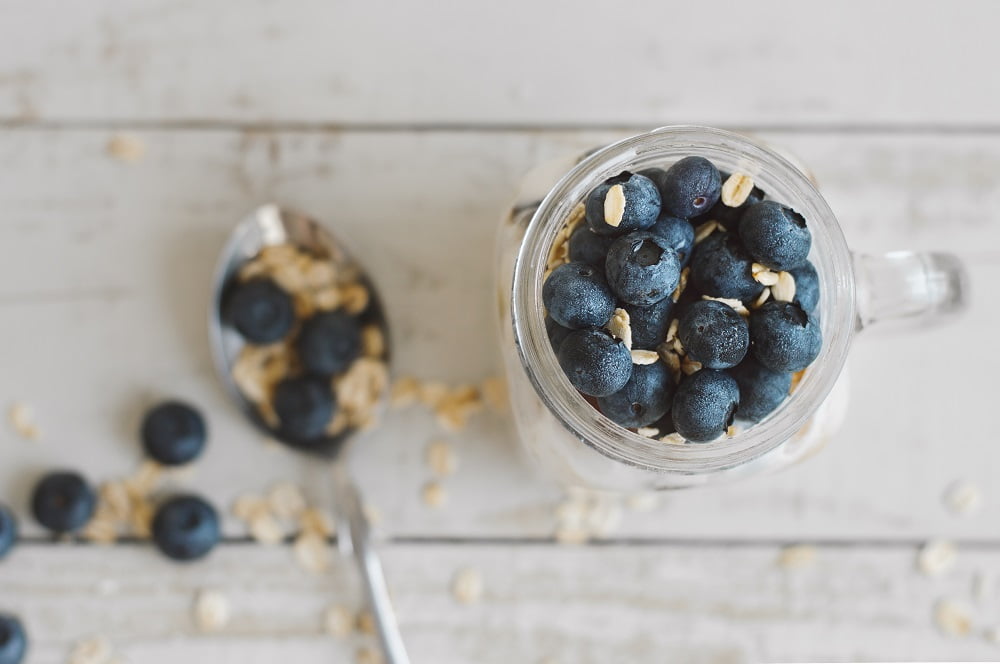 Do you want a filling breakfast, but are always crunched for time in the mornings? Want to eat oats but you don't want something hot? Just want to eat something tasty? These creamy overnight oats will hit the spot!
This refreshing nice cream recipe is a vegan soft serve that's made with only 3 ingredients! It will satisfy all your ice cream cravings. Enjoy it as a snack, dessert, or even for breakfast (if you're wild like that).
Bonus: Freeze 'em!
Don't say goodbye to blueberry season – buy in bulk and then freeze them for blueberry enjoyment year-round! Lacking in freezer space? No problem. We sell frozen blueberries all year on Spud.ca 🙂