Staying in and at home is the norm this year, and with some of our favourite sports leagues kicking off a new season, or finishing their season, bring the game night to your own living room. Experiment with these 5 chicken wing flavours for your next at-home wing night.  
Rhubarb season has come and gone, but there may be some frozen rhubarb lurking around in the back of your freezer. Make this Rhubarb BBQ sauce and coat your chicken wings in this sweet but savoury sauce.   
We have tried it with a whole chicken, try brining your chicken wings in a salty feta brine. This feta brine combines fresh Greek flavours like feta, oregano and lemon juice, and can even be served as a dinner with a healthy side of salad. Serve these feta brine chicken wings with a spicy feta cheese dip.   

Terriyaki Oven Baked Wings:  
Coat your wings in your favourite teriyaki sauce and bake on a parchment-lined baking sheet at 425 degrees F for 30 minutes then reduce the heat to 375 and carefully brush some more teriyaki sauce and bake for another 10 minutes. This will create that gooey and sticky coating. Serve with a garnish of fresh green onions or sesame seeds!   
The Classic Hot sauce:  
Ebeesse Zozo, Siracha Revolver, Jonny Hertherington, Roasters, your hot sauce options are aplenty, all you have to do is add one to your next order! Or buy one of each and create your own hot wing line up.   
Go Tropical:  
This flavourful tropical marinade is perfect to pair with your favourite beer or tropical cocktail. It is sweet, spicy and tart. Mix 1 cup unsweetened pineapple juice, ½ – 1 cup of ketchup (depending on your taste), ½ cup soy sauce, ½ cup organic brown sugar, 2 cloves of garlic, diced and 1 tablespoon ginger, grated in a bowl and toss the chicken wings. Bake at 425 for 45 min, or until chicken is cooked through and enjoy!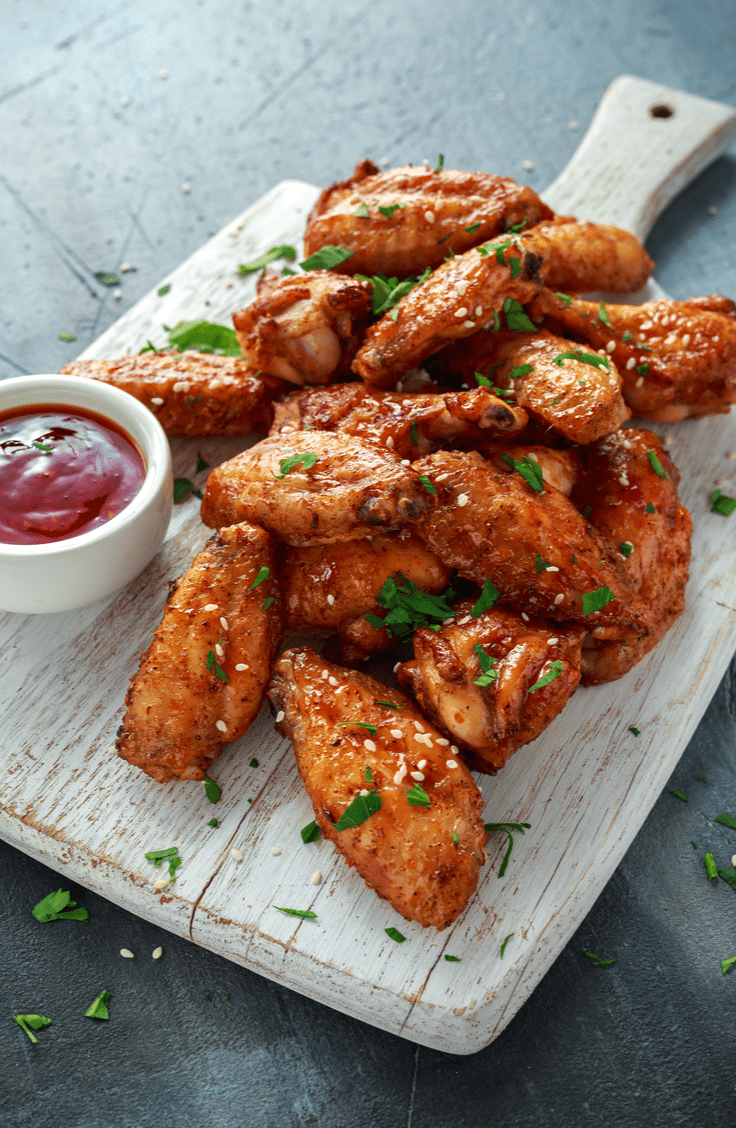 What is your favourite chicken wing flavour?  Check out some other Chicken marinades to change up your at-home chicken wing night!