Some get excited about turkey dinner leftovers, and some are completely done with holiday foods after the big meal. Personally, after all the holiday meals, all I want are some lighter food options.  Here are 5 new and somewhat refreshing turkey dinner leftover dishes that you can make with all those leftovers in your fridge!  
Turkey Banh Mi Sandwiches
There is absolutely nothing wrong with a classic turkey sandwich. But if you are feeling turkey-ed out making a turkey banh mi sandwich provides a refreshing and spicy alternative to a classic turkey dinner leftover meal. Inspired by Jamie Oliver! 
Print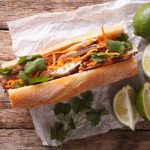 Turkey Banh Mi Sandwiches
---
1 teaspoon soy sauce
1 tablespoon white wine vinegar
olive oil
1 cup leftover cooked turkey
1 lime
2 tablespoons sweet chilli sauce
1 large baguette
1-inch piece of ginger
sea salt
1/2 a small bunch of fresh cilantro
1 carrot
1/2 cucumber
1/4 cabbage
sesame oil
---
Instructions
Add a splash of olive oil to a large frying pan over medium heat. Roughly shred and add the turkey and cook for 2 to 3 minutes, or until warmed through. Add the lime zest and stir in the chili sauce, then reduce the heat to low and cook until crisp and slightly caramelized.

 

Peel the carrot, then coarsely grate and add to a large bowl along with the cucumber and cabbage. Peel, finely chop and add the ginger, then sprinkle over a pinch of salt and scrunch together with your hands to get rid of any excess liquid. Add 1 teaspoon of sesame oil, the soy, and vinegar and toss to combine.

Cut open the warm baguette, add the turkey and veg on top. Finish with finely chopped cilantro leaves.

Make into a sandwich, slice into 4 pieces and enjoy! 
Cranberry Tarts 
I don't know about you, but I always have a tonne of cranberry sauce leftover. This is the easiest dessert I have ever made. (And shhhhh I used this store-bought pastry, but you can always make your own if you prefer!) 
Print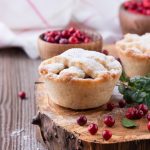 Cranberry Tarts
---
1 roll of puff pastry
Leftover cranberry sauce
Zest from 1 lemon
---
Instructions
Preheat your oven to 350. Roll out the puff pastry and cut into circles. Place in cupcake tins and lightly press down. Fill each cup with cranberry sauce and zest some lemon over top. Bake until puff pastry is nice and golden brown. Enjoy!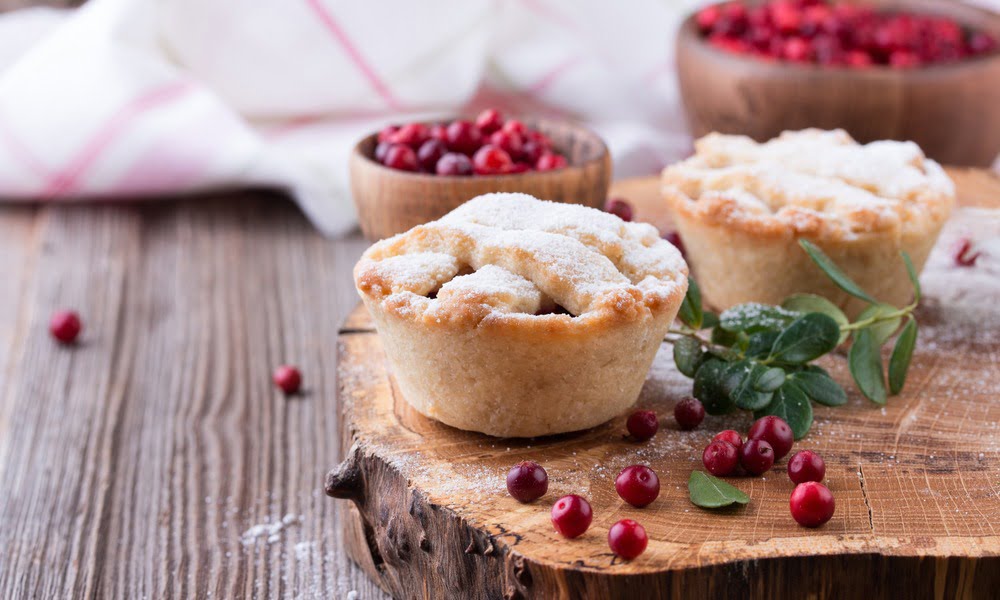 Roast Turkey Corn Chowder 
I am sure I am not the only one still with leftover turkey stock in my freezer from thanksgiving. This turkey soup is an alternative to the usual suspects. This turkey corn chowder recipe is a twist on the classic clam chowder, and uses up your turkey dinner leftovers! It is loaded with goodness and will keep you warm on a cold winter day. 
Print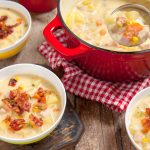 Leftover Turkey Chowder
---
1 leftover turkey carcas
1 cup of leftover cooked turkey
1 white onion
2 large carrots
1 large potato
4 slices of bacon
2 cups of frozen corn (or left over corn if you serve it with your turkey dinner)
1/3 cup heavy cream
Optional: Parsley for garnish
---
Instructions
Get a large pot out and take all the extra meat off the turkey carcas and set aside. Place the carcas and any large bones in a large pot and cover with water. Bring to a boil and simmer for at least 30 minutes, skimming away any yucky stuff  that comes to the surface 
Peel the onion, carrots, and potato and cut into ½ inch pieces. Finely slice the bacon. 
Fry the bacon in a large pan until cooked and remove and set aside 
Add the onion, carrots, potatoes into the pan that the bacon was cooking in, and cook until the vegetables are soft, stirring regularly to prevent sticking 
Pour the broth through a sieve into a heavy bottom pot and add the cooked vegetables, corn, and leftover turkey meat. 
Using an immersion blender, blend some of the soup together. Leaving some chunks. 
Remove from heat and add the cream. Season with salt and pepper. Garnish with bacon and parsley and enjoy! 
Tip: if you want it thinner add some water 
Potato pancakes 
A classic must make every year! Breakfast, lunch or dinner it is time to make your potato pancakes extra cheesy with this recipe from Just a taste. 
Spicy cabbage salad 
After the eating marathon that is the holidays, sometimes you look for a lighter option. This spicy cabbage salad is a fresh alternative to use up all that turkey meat. 
Print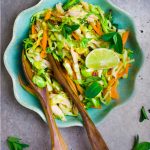 Spicy Turkey Cabbage Salad
---
1/2 head of green cabbage
Salt
4 celery stalks, sliced
2 green onions, sliced
1 large carrot, matchstick
1 chili, sliced
1 cup cilantro leaves
1 cup shredded cooked turkey meat
1/2 cup coarsely chopped salted peanuts
2 teaspoons sesame seeds
---
Instructions
Slice up the green cabbage and place in a bowl with a pinch of salt. Massage the salt into the cabbage, this will release the water from the cabbage and soften it as well.
Slice and dice all the vegetables and cilantro leaves. Shred the turkey. Coarsely chop the peanuts and roast in a saucepan over medium heat.
Toss all the ingredients together and top with Little Creek Asian Apricot dressing and sesame seeds and enjoy!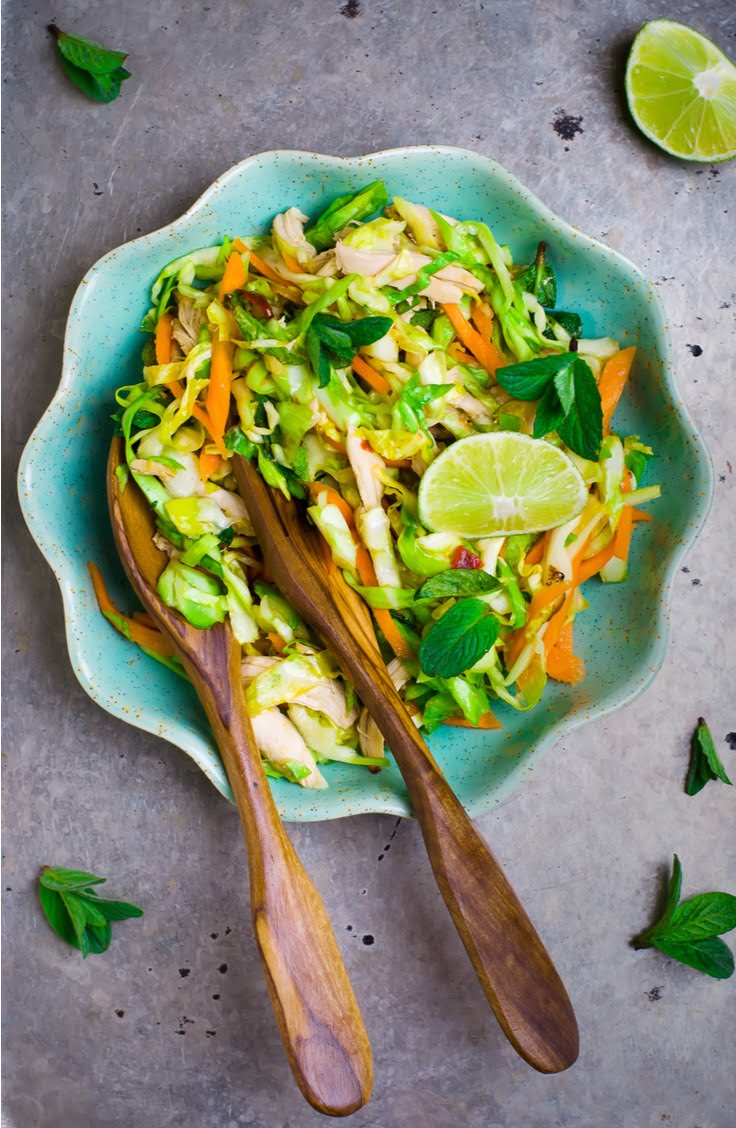 Check out some more leftover turkey recipes and let us know what is your go-to leftover turkey recipe?