The Pumpkin Spiced Energy Balls are perfect for snacking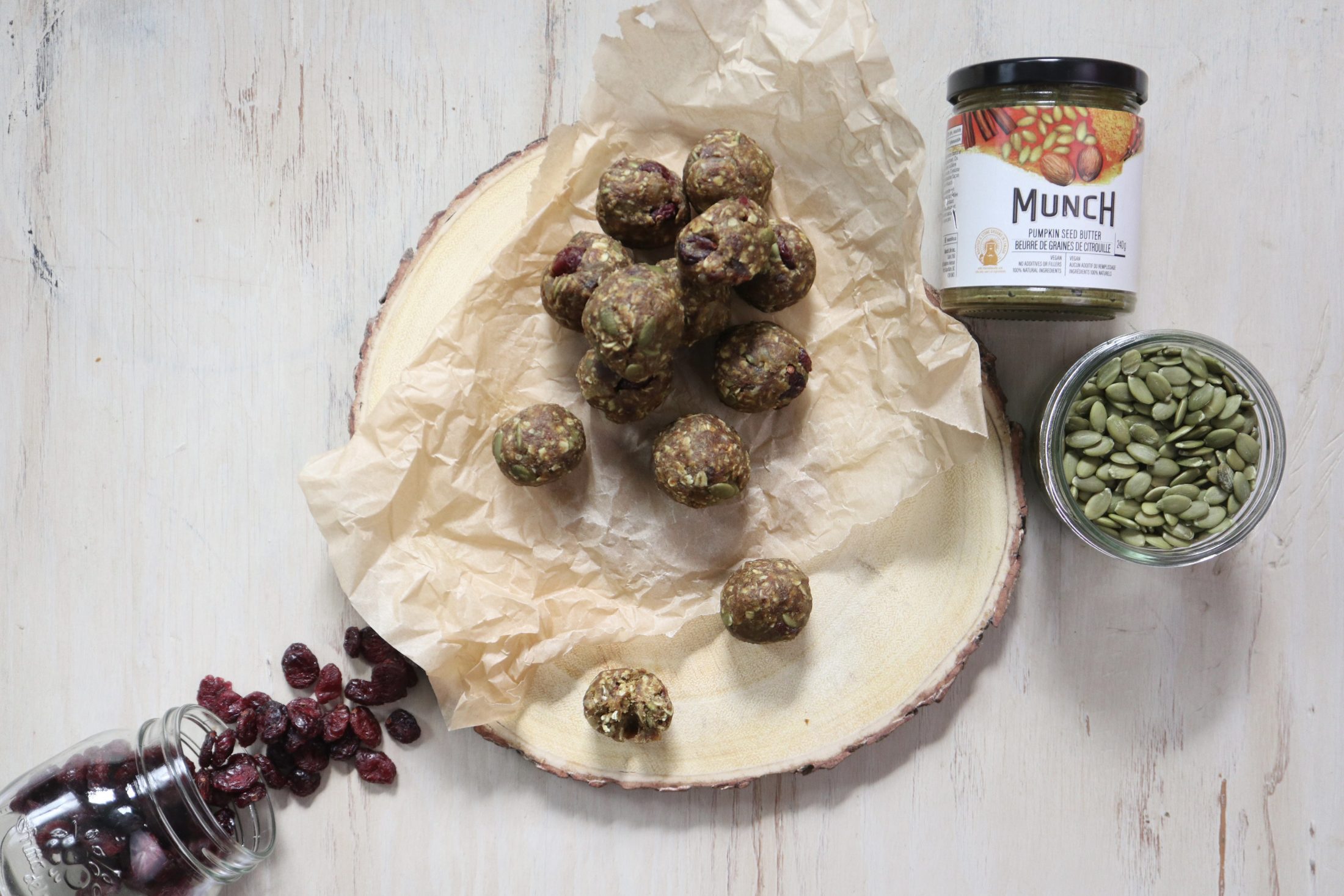 Print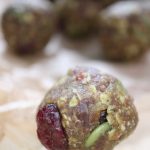 Pumpkin-Spiced Energy Balls
---
Description
It's fall and it's time for ALL THE PUMPKIN SPICED THINGS!
Make a batch of these on the weekend to stash in lunch boxes, or take for grab-and-go breakfasts. They are refined-sugar free, and loaded with fibre and lots of healthy fats from the pumpkin seeds and pumpkin seed butter. They require no baking and taste great!
You can also make your own pumpkin pie puree. Recipe on SPUD HERE.
Special equipment: food processor
Makes: 1 dozen 1 1/2"- 2" balls
---
---
Instructions
Place the dates in a small bowl and cover with warm water. Allow to soak and soften for about 15 minutes. Drain.
In the bowl of your food processor, add the dates, and chop well to make a paste.
Add the pumpkin butter, pumpkin puree, flax seeds and coconut oil. Mix well. Now add the oats and blitz until they are incorporated.
Add in the pumpkin seeds, dried cranberries, candied ginger if you're using it and pumpkin pie spice and pulse just to combine.
The final consistency should still be tacky. You should be able to easily pick up a blob and roll it into a ball without it leaving lots of dough on your hands. The dough should also be wet enough to stick together, though.
Scoop the dough and roll it into balls, and then place on a parchment-lined cookie sheet in the fridge for at least a couple of hours, until they are firm.
Store in an air-tight container in the refrigerator for up to a week.