You've probably heard by now that Canada's 12-year-old food guide received an update this week, maybe you've even taken a peek at the full report. Don't get overwhelmed by the guide's sixty-two pages, they send home simple messages that all of us can adopt with ease. To help you navigate through these recommendations, we've pulled out our main takeaways and given our twist on how you can integrate these into your daily routine.
1. Forget portions, think proportional
One of the biggest changes is the removal of the "rainbow" which segmented food into four categories (vegetables and fruits, grains, milk and alternatives, and meat) with recommended portion sizes for each. The new guide highlights that everyone's energy needs are different based on your sex, age, body size, etc. and thus we should be focusing on maintaining a healthy weight and getting a balanced diet by focusing on eating primarily plant-based.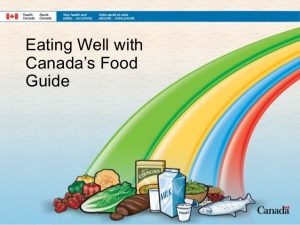 Getting your nutrients from a primarily plant-based diet is a very new narrative for many of us and it can be hard to know how to make filling plant-based meals that cover all your nutritional bases! Not to worry, Be Fresh has got you covered. Be Fresh products have everything you need from healthy snacks and prepared lunches when you're on the run, to the best plant-based pantry-staples. Check them out on Spud.ca or at your closest Be Fresh cafe.
2. Include experience in healthy eating
In the new guide Health Canada has suggested that how we eat our food is a key factor in healthy eating. The guide talks about the importance of preparing food with loved ones as it often encourages healthier eating habits. It states this is "especially true for children, who learn from behaviour modeled by parents and caregivers." When we make meals ourselves, we pay greater attention to what's in our food, which usually ends up including a lot less salt, saturated fat, and added sugar than what is found in processed foods.
Although making meals with loved ones is something we all want, it is often hard to make time for it in our busy lives. What can get you one step closer is trying a meal kit! Meal kits allow you to have that experience of putting meals together, but they save you time by pre-measuring and compiling the ingredients you need. Spud Vancouver has a variety of meal kits which are made with local and nutritious ingredients and are packed using sustainable packaging.

3. Explore food literacy
Food literacy is the "understanding the impact of your food choices on our health, the environment, and our economy." The new food guide recommends meal planning in order to minimize food waste as well as to eat a plant-based diet to minimize the environmental impact our food has on our planet.
This suggestion is easier said than done, but simple insights can help you make educated food choices that make big impacts on our environment. When you shop with Spud.ca, all of our products are sourced with sustainability in mind. One of our most recent products we are hyped about is Beyond Meat patties! Not only are they extremely tasty and have all the same nutritional benefits of real meat, but this plant-based burger's environmental footprint is much smaller than your regular burger. See all the reasons why we love it here and get your hands on some today!

We got this
The new food guide has introduced big changes, but the update will help our community live happier and healthier lives and that's what really matters. 
Sources:
Government of Canada. Canada's Food Guide. https://food-guide.canada.ca/en/