No Woman Without
When we think of people living on the streets or in poverty, we tend to think of their needs in terms of food or warm clothes. Something that many of us don't think of is the need for feminine hygiene products. This February, Spud Edmonton is having a bin drive to support a local charity addressing just this issue – No Woman Without.
No Woman Without began when founder, Scarlet Bjornson, was made aware of this need:
"One evening a homeless woman asked me for change. I asked her what she was going to spend the money on, telling her she didn't have to tell me, the money was hers regardless. She said, 'well truthfully ma'am I would like to buy some booze but I need to buy some tampons'. That hit me in the face like a brick. I grabbed my emergency stash of tampons from the car and gave them to her and told her to enjoy her drink. Who am I to judge? That's what I would likely spend my money on. Listen, I am not in the best financial position BUT I can go and buy tampons when I need them. I thought about it all night. How a homeless woman would need to have money for laundry and extra change of clothes…."
Scarlet took action, posting on Facebook asking if anyone would be interested in helping her organize a tampon drive, and the post blew up. No Woman Without was born. As Scarlet says, "this is a totally natural event and we do not ask for it. The average woman will spend THOUSANDS dealing with the effects of her menstrual cycle. Imagine what our vulnerable female population has to deal with".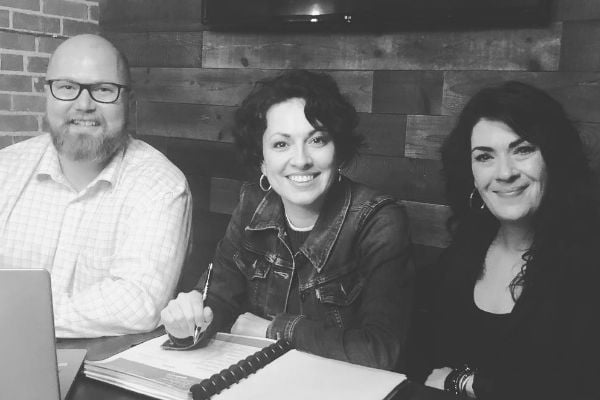 Spud Edmonton and Blush Lane Whyte Ave are proud to be partnering in this donation drive! Here's how you can help:
If you are a Spud customer in Edmonton, you can leave donations in your Spud bin through the month of February for pick up and we will get them to No Woman Without.
You can also donate products at our Blush Lane Whyte Ave location or other locations around Edmonton – see the No Woman Without website for more details on other locations.
What can you donate?
The following are acceptable donations:
tampons (any kind, any brand)
maxi pads
panty liners
feminine treatment products
new, packaged underwear
Thanks for helping to support this worthy cause!