Mushrooms are the new celebrity in the produce world. Not only are they changing the world, but they are also changing the way we eat. Mushrooms are one of the more sustainable produce, growing in compost, quick growing and only need a small footprint. Not only are Mushrooms sustainable, but they are also good for you. They are packed with vitamins and minerals and are fat-free, gluten-free, low sodium and low calorie. They can be cooked or eaten raw, and you can enjoy them with every meal. 
Now that we all agree that mushrooms are amazing, what do you do with them? They can be added to pasta sauces, grilled into burgers or just eaten on their own.
Not all mushrooms are created equal, but they generally can be cooked in similar ways, here are a few cooking tips: 
Mushrooms absorb water like sponges, so do not soak or submerge them in the water when cleaning, instead, take a damp cloth and wipe the dirt off the mushroom 

Because mushrooms absorb a lot of water, they also contain a lot of water, so it is ok to see lots of liquid in the pan when cooking. Let it evaporate as they cook 

Don't be afraid to combine mushroom types. Each one has a different flavour bringing unique tastes together 

Store mushrooms in the fridge in an open paper bag, this allows airflow. Also, don't wash before storing, the added water will speed up spoilage

Now let's get cooking! 
White: White mushrooms have a mild flavour, but are fresh and clean what makes them great raw. Add them to a salad, on top of your pizza or toss them in last minute to your pasta sauce. 
Cremini: My personal favourite. They have more flavour than the white mushroom but are still mild. Cremini mushrooms are actually baby portabellas, making them great for stuffing them with a cheesy filling, adding to your kabobs, or mixing them with your roast veg.
Portabella: Thanks to their large caps, earthly flavour and meatiness, they are a perfect plant based alternative to a burger. You can grill them, saute them and, bake them, but do not eat the stems (save them for making stock). Brush on some olive oil, season with salt and pepper and grill them on the bbq for the perfect portabella mushroom burger.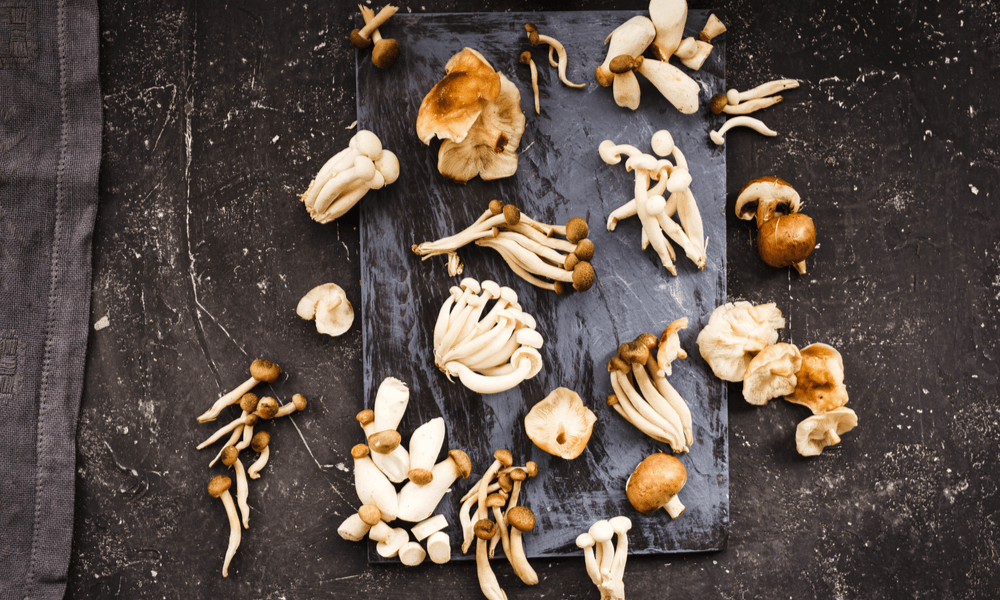 Shittake: While intensely flavoured, these woody, meaty mushrooms pair well with your roast chicken or roast beef on the weekend. Sautee these mushrooms with some butter, salt, and pepper and drizzle a little oyster sauce for a perfect side to your Sunday roast. 
Oyster: Extremely delicate and quick to cook. The perfect addition to your stirfry and the ideal match for any Asian dish. The tricky thing about oyster mushrooms is that they go bad quickly, so when you get them make sure to eat them right away. 
What is your favouite type of mushroom and how do you like to prepare it? Let us know in the comments below!