There's no better way to celebrate Canada Day than by inviting friends and family over and firing up the grill. When planning what to eat for a Canada Day party, you might be tempted to lean on typical "Canadian" foods, like maple syrup and poutine, but we think a better option is to focus on foods that are made in Canada. While the concept of a Canadian cuisine remains somewhat contentious, everyone can agree we produce some pretty awesome food right here at home.
West Coast salmon brings a Canadian vibe to classic taco flavours. And you can really never go wrong with tacos. Have you ever heard someone say they weren't in the mood for tacos? It never happens.
We're lucky enough that we can get local mushrooms all year round! Grilled mushrooms are super versatile – make them the main course of a plant-based meal, serve them over a steak, or let them cool and toss them into a salad.
You might not think of whole birds as a summer food – who wants to have the oven on for hours in the heat? But cooking a chicken (or several) on the grill is an easy way to feed a crowd. The key is to butterfly the chicken first, allowing it to cook more evenly and quickly on the grill.
A sliced Bubbies Kosher dill pickle makes a tasty burger fixin', but if you want to mix it up, try fridge pickling some local produce! These 3 quick pickle recipes will get you hooked on making your own pickled vegetables.
Rhubarb season is winding down, but you can still get the tart stalks from local farms. This homemade BBQ sauce is sweet, tangy, and savoury – perfect for burgers!
Making your own ketchup may seem over the top, but if you have some time, it's definitely worth the extra effort and will set you apart on the bbq scene.  Some vine ripened hot house tomatoes will make the perfect base for this classic sauce.
7. Fresh Garden Salad
Summer produce is plentiful! Pick your favourite combination of leaves – we like leaf lettuce, kale, or spinach. Add some cucumber, tomatoes, microgreens, radishes, and any other fresh produce that you like. Toss it all in a tasty homemade dressing, maybe one of these 7 salad dressing recipes. Now you've got a refreshing side to go with your barbequed main dish!
If you really want to add a stereotypically Canadian element to your Canada Day party, let it be this maple bacon caesar. The caesar was invented by a Canadian, and this version has the added bonus of bacon and maple syrup. We did a caesar taste test at Spud HQ, and this was the overwhelming favourite. Added bonus to the caesar as a party cocktail – it tastes just as great without alcohol, so everyone can enjoy it!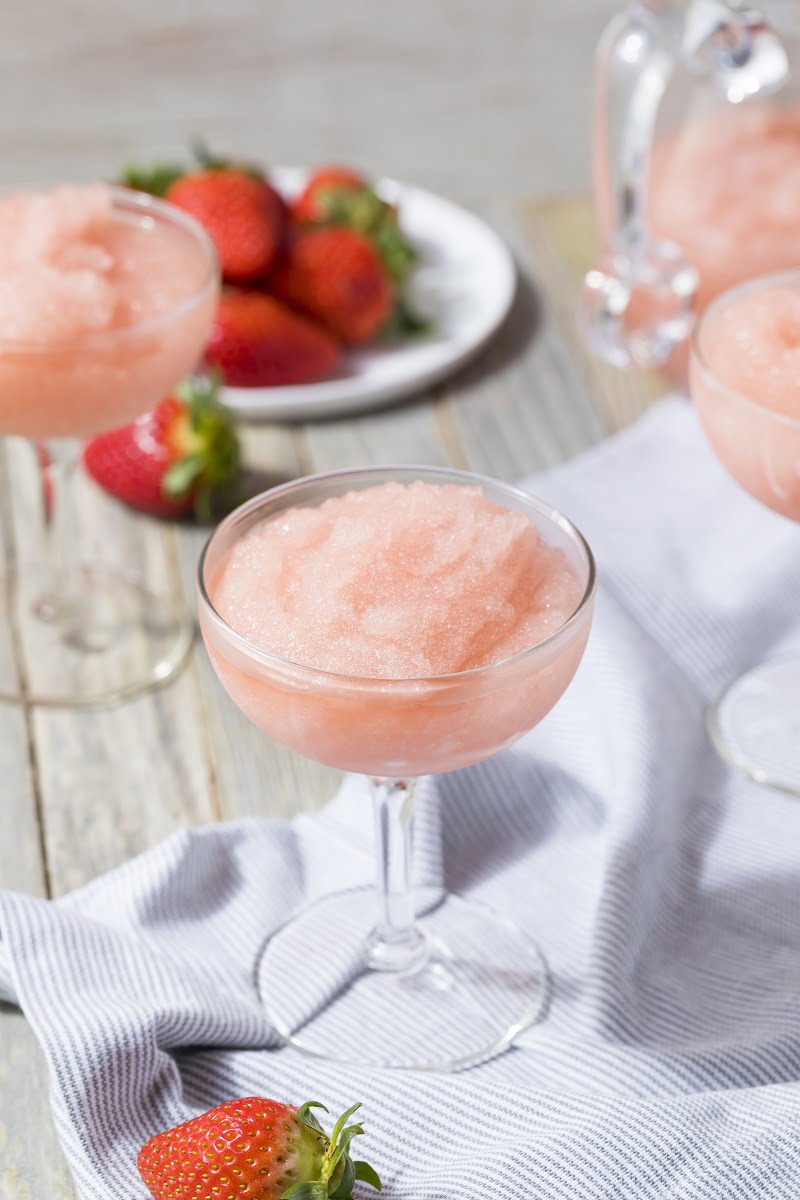 Not into a savoury caesar? No problem! Pop a bottle of Canadian Rosé and make a refreshing and delicious frosé slushie. You can even make frosé without a blender – it's a delicious drink and an activity! Or use a blender – your call.
Can't forget dessert! Pop some local apples or strawberries on the grill. Caramelization enhances the natural sugars and adds a smoky flavour that can't be beat. Serve with some creamy vanilla ice cream.
Now you're set to have an awesome Canada Day BBQ! Be sure to share your favourite BBQ recipes with us on social media or in the comments.