Apricots melt into a glorious sweet tart smooth confection, and lavender adds a touch of sophistication to their exuberance. Dine like a Parisian with a breakfast of crusty baguette smeared with this delicious apricot butter!
But what is fruit butter? Contrary to what you might think, it contains no actual butter. Fruit butter is similar to a jam, but the fruit has been cooked down until it's more of a paste. While apple butter is a popular choice, this apricot butter is the perfect was to preserve the taste of summer in a jar! Try it out for yourself: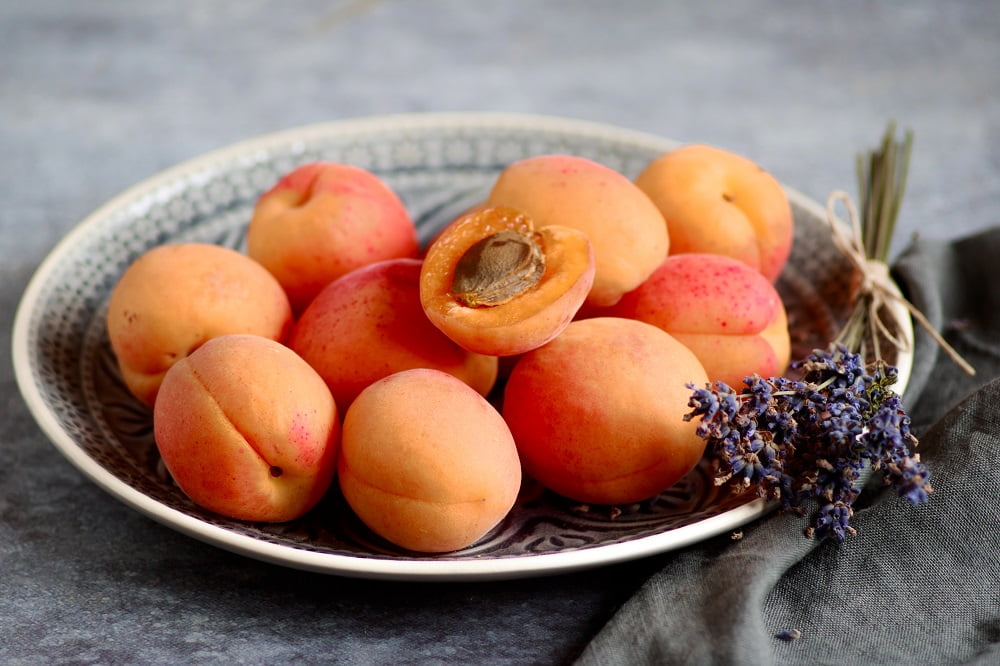 Lavender Apricot Butter
Ingredients:
4 lbs apricots, peeled, halved and pitted (approx. 15-20 apricots)
3 cups sugar
1/2 cup water
2 tbsp lemon juice
2 tsp. food grade lavender buds
Directions:
Place lavender buds in cheesecloth, and tie up the bundle. Bring apricots, lavender, and water to boil in a large stainless steel pot over medium high heat. Reduce heat and continue cooking until apricots are soft. Taste periodically to check strength of lavender flavour, and remove the cheesecloth bundle when you're happy when you're happy. Depending on how you feel about lavender, that may be anywhere from five to 15 minutes.
Using an immersion blender, blend apricots until texture is uniform (or use a blender, but be careful!). Measure out six cups of apricot puree for the butter. You can use the rest for jam, if you like.
Combine apricot puree, lemon juice, and sugar. Stir until sugar is dissolved, then bring to a boil over medium high heat. Reduce the heat, and keep stirring! This is not the time to check your email—you want to keep an eye on this so that it doesn't burn. When your butter starts to thicken and sticks to the spoon, it's ready to can. Process for 15 minutes, or according to jar size. If you prefer not to can, it can also be stored in the freezer for 8-12 months.