Aspen Clean products are good eco-friendly and have no harsh chemicals that are bad for you. So good for the environment and good for your family. Aspen Clean is also the only cleaning line in Canada to be certified by ECOCERT® as 100% natural, with all easy to read ingredients listed on the packaging.  I can go on forever about how amazing Aspen Clean is, but let's meet and hear from Aspen Clean's President and Co-CEO Alicia! 
What was your inspiration for starting up Aspen Clean?
When I started AspenClean, I had two small children. I became very conscious about which products I use around them. In the cleaning aisle at the grocery store, I struggled to find a child-safe solution. I discovered that cleaning products didn't have to disclose ingredients, (and they still don't), which made it very difficult to choose the right one. I decided to do more research. That's when I realized how many toxic ingredients were in traditional cleaning products learnt about their impact on human health and the environment. and decided to create all-natural, eco-friendly, transparent cleaning products that were as effective as conventional ones. I made it my goal to revolutionize the cleaning industry and change the way people clean their homes.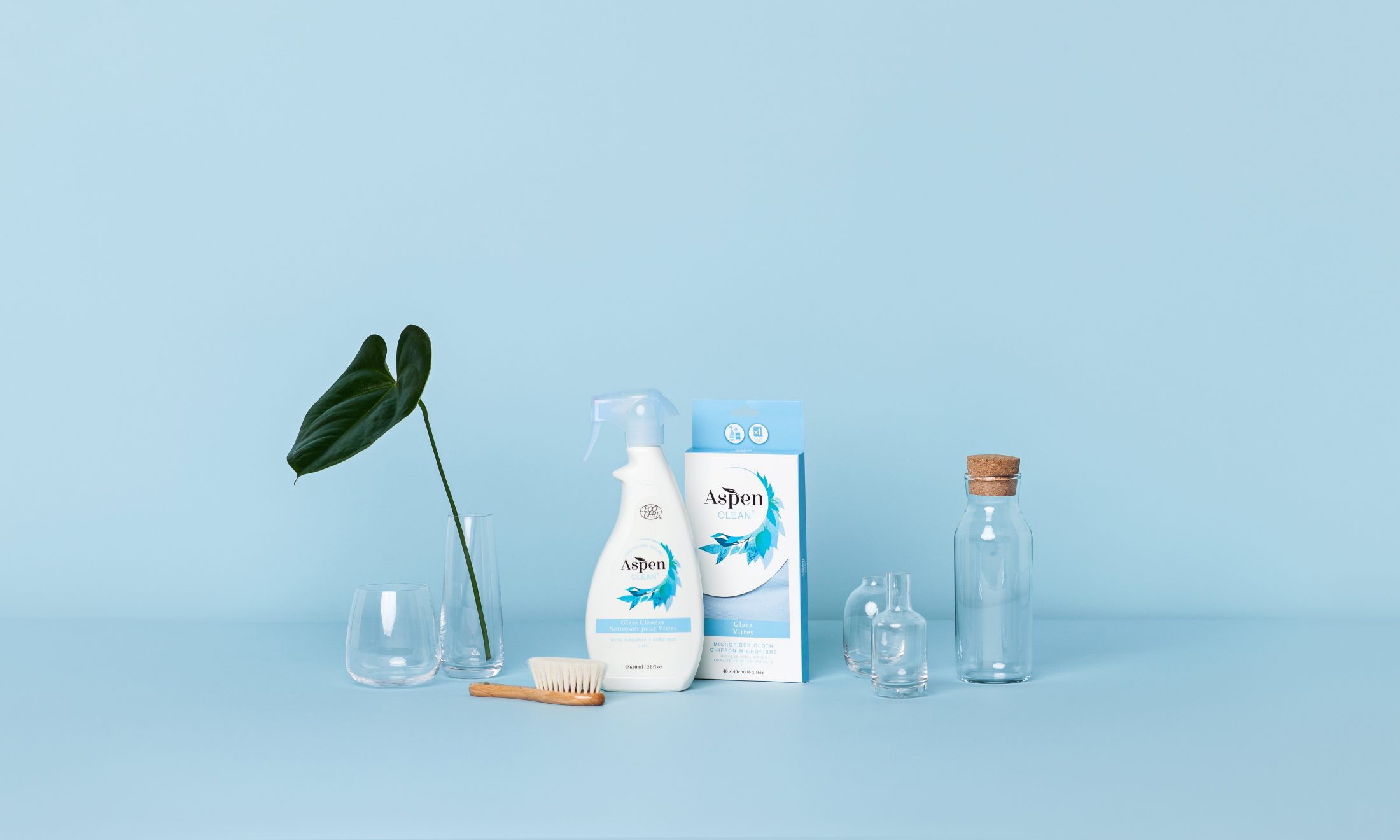 What is your creative process? How do you decide what to create? 
When we were starting out, there was a big learning curve. We had to learn about the chemistry behind ingredients and what made them effective. Fortunately, my husband is an engineer, and he fully embraced this challenge, researching different natural ingredients, their efficacy and their impact on human health and the environment. When crafting our products, we drew inspiration from our grandparents and the way they cleaned their home using house-made solutions and ingredients from the kitchen cupboard. We wanted to incorporate that timeless simplicity and combine it with modern chemistry to create a more effective solution. Our cleaning service employees brought in their expertise and enthusiastically tested all the prototypes giving us their honest feedback. That's how we were able to come up with a product that's both, healthy and effective.

If you could tell yourself one thing before you started your business now, what would it be? 
Trust your instincts and keep pushing forward. Look at challenges as opportunities.
What do you hope to be instilling in your customers through their purchase of Aspen Clean?
I hope that it encourages them to enjoy the act of cleaning, and allows them to take pride in caring for their homes and their families. There's no better feeling than knowing your family is living in a household that's sparkling clean and free from toxic chemicals. Caring for your health and the environment is made up of daily decisions and small acts of advocacy. From the products you use to the things you eat, Aspen Clean encourages customers to apply this mindset to every part of their lives. 
Last but not least, what is your favourite cleaning product from Aspen Clean? 
I think it's our natural laundry detergent, especially the unscented one. It gets my clothes clean while being 100% natural, with some organic ingredients. It is now EWG verified – the first laundry detergent to be EWG verified!
Do you love Aspen Clean? Tell us why you love it so much in the comments below!