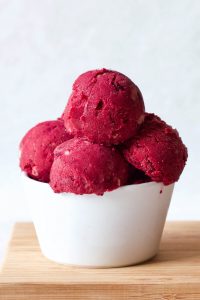 We all have memories of enjoying a delicious ice cream cone on a warm, sunshine-filled day. But for our dairy-free friends, it can be tough to find creamy, flavourful ice cream substitutes that taste like the real deal. And it can be even harder to find different flavours outside of your basic chocolate and vanilla. The best part? Vegan ice cream is simple to make at home with only a few ingredients, so you can experiment and enjoy multiple flavour combinations.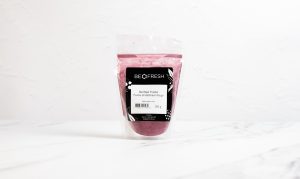 The secret ingredient: red beet powder
This recipe for Red Beet Vegan Ice Cream is completely dairy-free, made smooth and creamy with coconut milk. If you're raising an eyebrow at this combination of beets and ice cream, trust us—the flavours mix perfectly. We put our Red Beet Powder from Be Fresh to work, and it came out tasting like a dream. The ice cream is naturally sweet, and you can even add chocolate chips to give it more of a red velvet feel.
Try the recipe below to make your own dairy-free ice cream with beet root powder!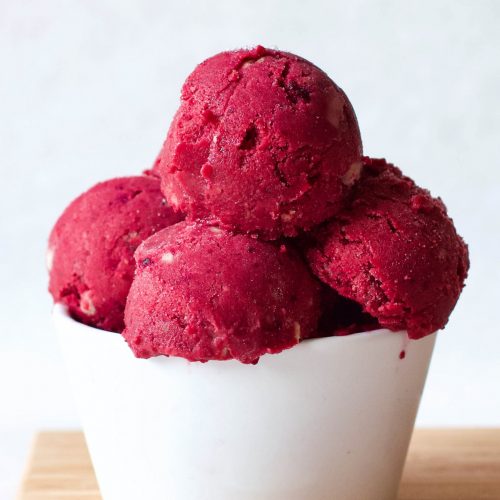 Red Beet Vegan Ice Cream
A delicious, easy plant-based ice cream made with beet powder and coconut milk.
Print Recipe
Instructions
Reconstitute coconut milk powder into cream by mixing with hot water.

Blend bananas and coconut cream in a food processor until smooth. Add in beet powder and vanilla extract. Include maple syrup for additional sweetness.

Pour mixture into a freezer-safe container and freeze for 3-6 hours. Serve and enjoy!