We at Spud love to sneak healthy foods into our treats. Why? Because we can! We've made cauliflower desserts, avocado chocolate cake, even superfood chocolate bark.  Not that we don't also love indulging in some no-secret-healthy-foods-added sweets – we just feel especially proud of ourselves when we work something weird, unexpected, and nutritious into a seriously delicious recipe. With that in mind, we're happy to present: turmeric desserts!
Why Turmeric Desserts?
Turmeric is one of our favourite healthy ingredients right now, and we're definitely not alone in that. Turmeric has great anti-inflammatory and antioxidant properties thanks to curcumin, the active ingredient in turmeric. Curcumin helps with a number of health concerns such as arthritis, eczema, IBS, and other autoimmune diseases because it helps reduce inflammation in the body. It also aids digestion because it reduces bloating and gas. (Read more about the powers of turmeric here) This makes it perfect for a date night treat – what's more romantic than reducing bloating and gas? Literally nothing. Hence turmeric desserts.
It's worth noting that the body cannot absorb curcumin well on its own. Make sure you consume it with pepper. Piperine, the active ingredient in pepper, enhances curcumin's bioavailability by 2000%!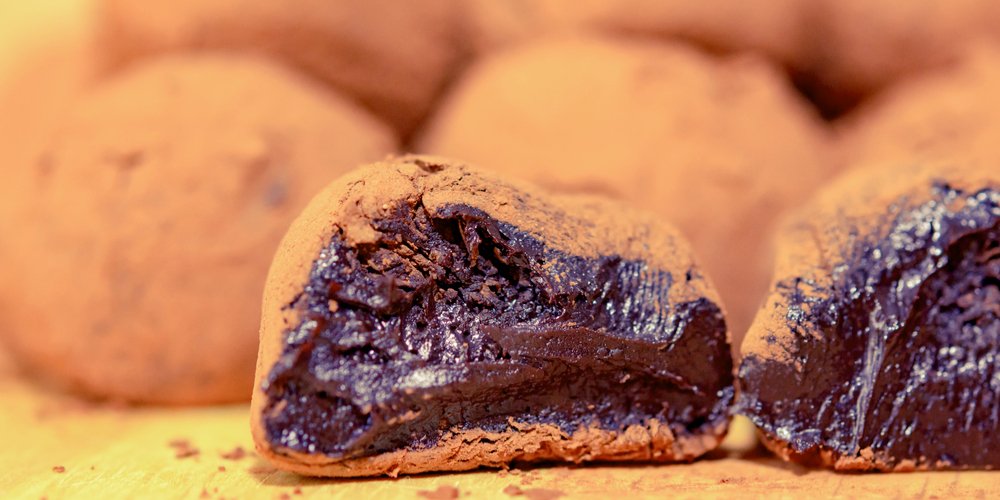 Chocolate Turmeric Truffles
Truffles have to be the ultimate in chocolates. They're rich, decadent, and in this case, anti-inflammatory. For these truffles, we're adding some turmeric powder to a dark chocolate truffle base, then rolling the whole thing in more turmeric mixed with black pepper and hemp seeds. Whether you're trying to impress Bae with your health food prowess, or just want to chow down on a pile of truffles and still brag to your friends about your healthy diet, these are for you.
Turmeric Lemon Bars
For those who don't like chocolate, or have less of a sweet tooth, these lemon bars are for you. The bright flavour of lemons is the perfect match for earthy turmeric. When you add in the tropical sweetness of coconut, you've got yourself a decadent turmeric lemon bar that not only tastes amazing but looks like a slice of sunshine. And we could all use some sunshine mid-February.
Turmeric Chia Pudding
This chia pudding can be a dessert or a breakfast – or both! Or eat it whenever you want, you're a grown-up. While it was specifically designed with postpartum mothers in mind, this rich, creamy concoction appeals to all with it's warming blend of turmeric, ginger, and cinnamon topped with luscious coconut cream. If you do happen to have a new mother in your life, impress them with your thoughtfulness by whipping up a batch of this pudding – but make sure to make extra for yourself!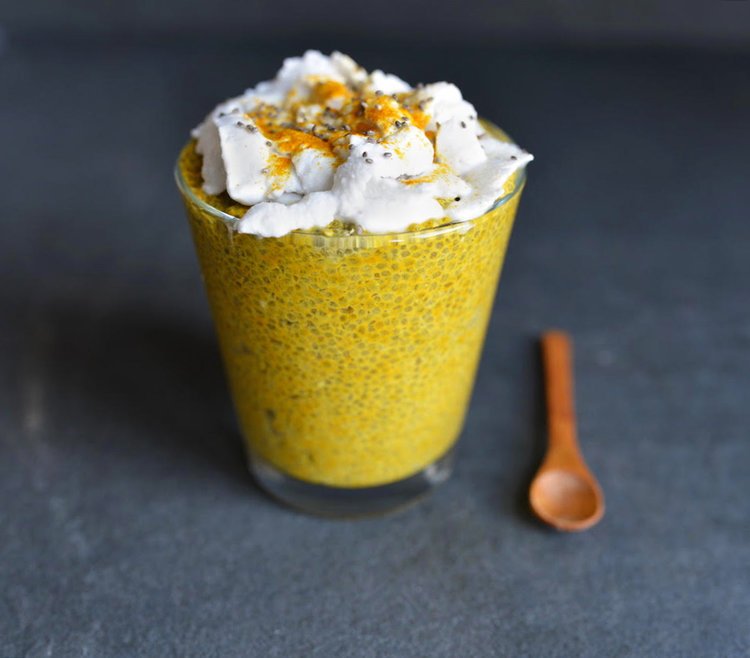 Are turmeric desserts the new cauliflower desserts? Or the new avocado cake? Or should we just stop it and leave turmeric to curries? Let us know your favourite way to incorporate turmeric into your diet, whether it's sweet or savoury!
Save $10 on your first order of local, organic groceries!