Its that time of year again where the leaves start changing colour, days are shorter, nights are cooler and the children return back to school. Many parents dread the daily lunch routine, however it doesn't need to be daunting. Keep it simple, here are a few strategies to help you get through the 2017/18 school year.
Allocate some of the planning and prep to family members, include your children in the planning, grocery shopping and assembly stages, use this opportunity to teach your children how to create tasty, simple nutritious meals.
Social media may provide inspiration for visually appealing, impossibly perfect school lunches but this may not be a reality for most parents. You can still be a super parent without providing a movie-themed bento box for your child.
A basic healthy nutritious lunch should be well balanced with energy sources from plant or animal based protein, fruit, vegetables, whole grains and some healthy fats – see lunchbox cheat sheet for examples.
Here is my lunchbox cheat sheet below to help you with your weekly shopping and keep lunches balanced. Mix and match and switch items up as the seasons change.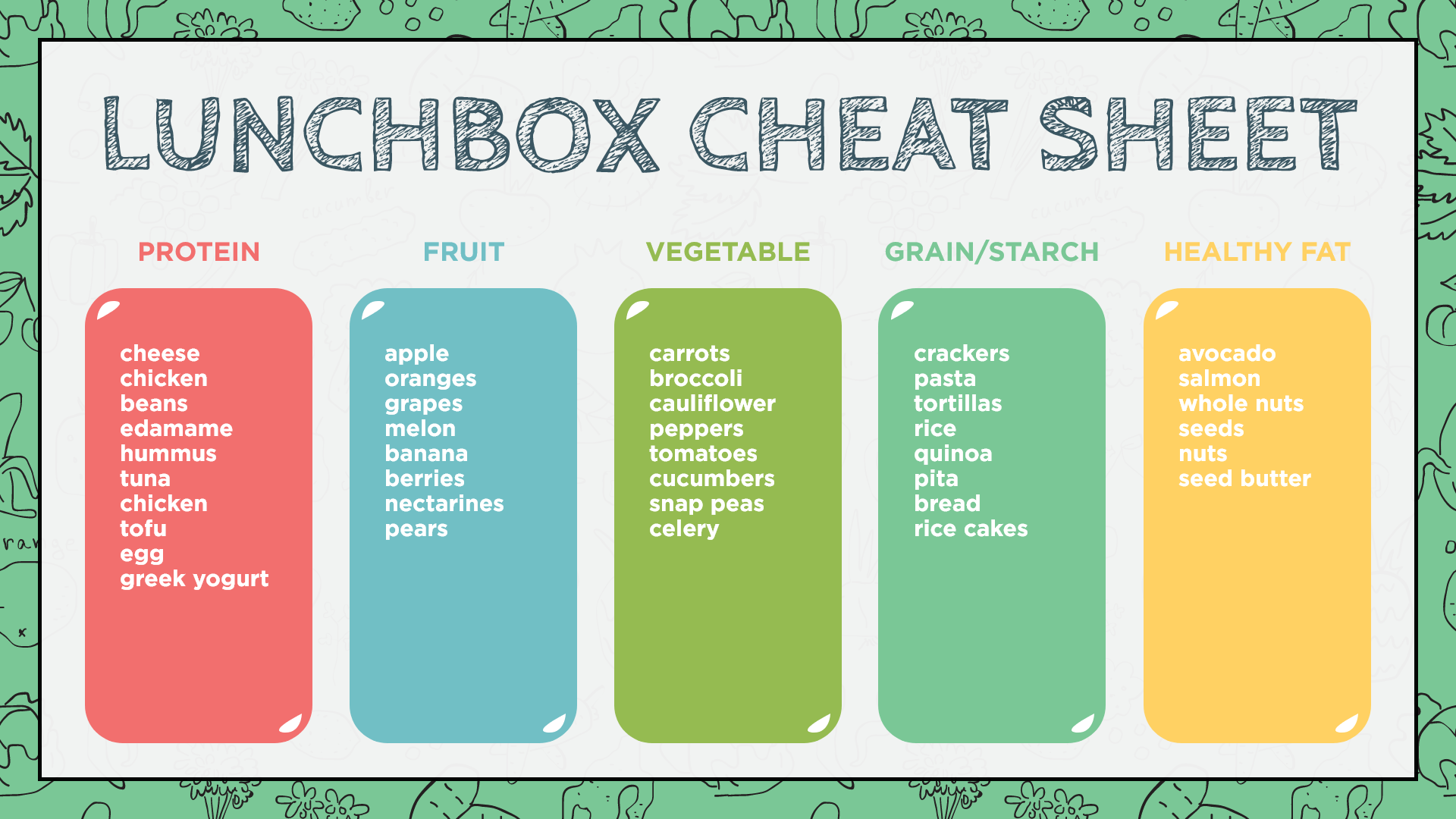 Suzie Cromwell is a Registered Dietitian now working part-time at Elaho Medical Clinic. She completed her Bachelor of Science in Food, Nutrition and Health at UBC, and following her graduation she completed an extensive integrated internship with Fraser Health Authority at both Royal Columbian and Burnaby Hospitals. Suzie is registered with the College of Dietitians of British Columbia and is a member of Dietitians of Canada.
Her scope of expertise includes: healthy weight loss and maintenance, the prevention and management of various chronic diseases (including Diabetes, Kidney, and Cardiovascular disease), and the effective management of digestive issues (including IBS, IBD, and Celiac Disease); as well, she has a special interest in Sports Nutrition.