Here at Spud, we understand the importance of healthy meals. We also value time. During the week it can be hard to squeeze in a proper dinner–let alone a healthy one. To help with this, we've started to feature our favourite easy weeknight dinners. These are our Spud-approved healthy dinners and are tested by our very own staff. They're sure to lighten your load, and you'll sleep easy knowing that your meal wasn't take-out again.
Each of these meals is under 30 minutes, requires few ingredients, and is nutritiously delicious. It's important to note that they're mostly vegetarian, so feel free to add your meat of choice to up the protein quota. We hope you enjoy them as much as we do!


EASY WEEKNIGHT DINNERS: VOLUME 1
Renee is on our Purchasing Team here at Spud HQ. She's obsessed with these cauliflower tacos. She tested the recipe out just last week, and in her words, it's "easy and delicious!". Under 30 minutes, few ingredients and loaded with cauliflower, this dish is the epitome of an easy healthy dinner.
Meet Mark, our Online Acquisition Specialist. Criminis are Mark's #1 veggie, so this mushroom pasta is his go-to healthy dinner. This dish is loaded with sauteed criminis, rich pesto, and topped with a little bit of parmesan–so it's pretty darn tasty. His only concern with the meal is that his "roommate Jason always hogs the cheese". Classic Jason.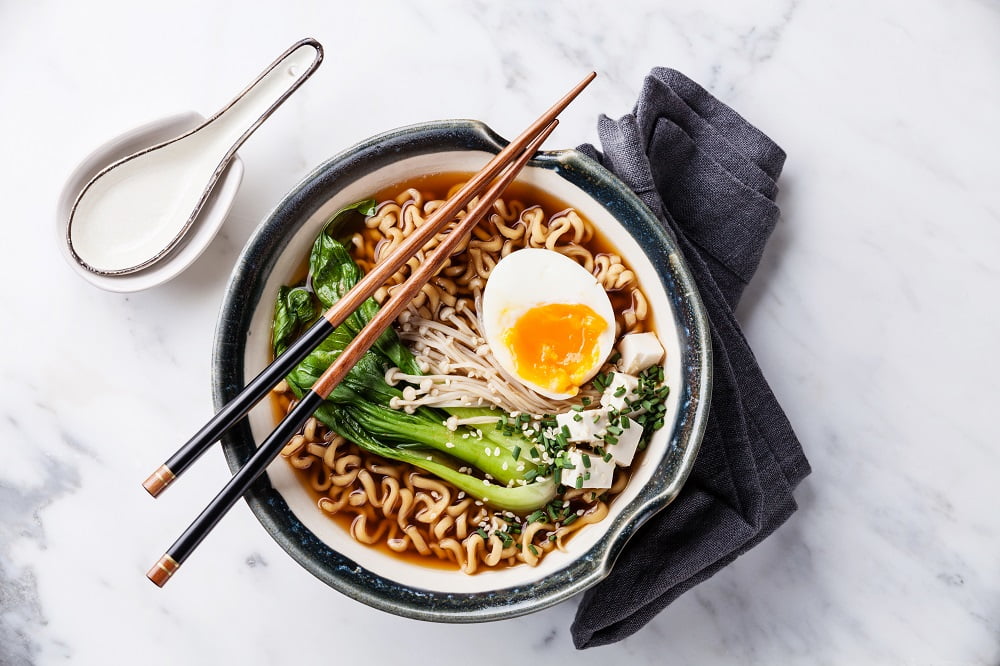 Jess is on our Marketing Team. She's a busy gal and doesn't have much time to spend on food, so this is one of her favourites. Filled with julienned carrots, chopped bok choy, fresh green onion and topped with an egg, this dinner is an A+ healthy meal. It's also perfect for fall and winter, as the warm broth is soothing and loaded with nutrients. Ramen's definitely a dinner winner.
Weeknight dinners are always a struggle. For me personally, I tend to make the same thing every night (stir-fries are a common recurrence) or I go out for meals with friends. Having new dinner inspiration like this helps spark creativity and makes dinners exciting! Hopefully, these do the same for you. Stay tuned for next time!