Dried fruit is the best! Why? There are so many reasons. They are made from fresh fruits that have been dehydrated at their prime, offer the same nutritional value of fresh fruit and have a much longer storage life than fresh fruit. Not only do dried fruit taste good, but they also have many health benefits for all ages, and they are even great to introduce into your babies' diet.     
We have teamed up with Patience Fruit & Co and have put together 3 recipes where you can add dried fruit to, starting from healthy energy bites, to ooey-gooey chocolate brownies. All three of these recipes are fun for the entire family to make and enjoy together!   
3 delicious baking recipes with dried fruit: 
Blueberry Vegan Energy Bites:  
Perfect for making when meal prepping, to have an easy midday snack, or pre-workout bite, or to pack on your next nature hike.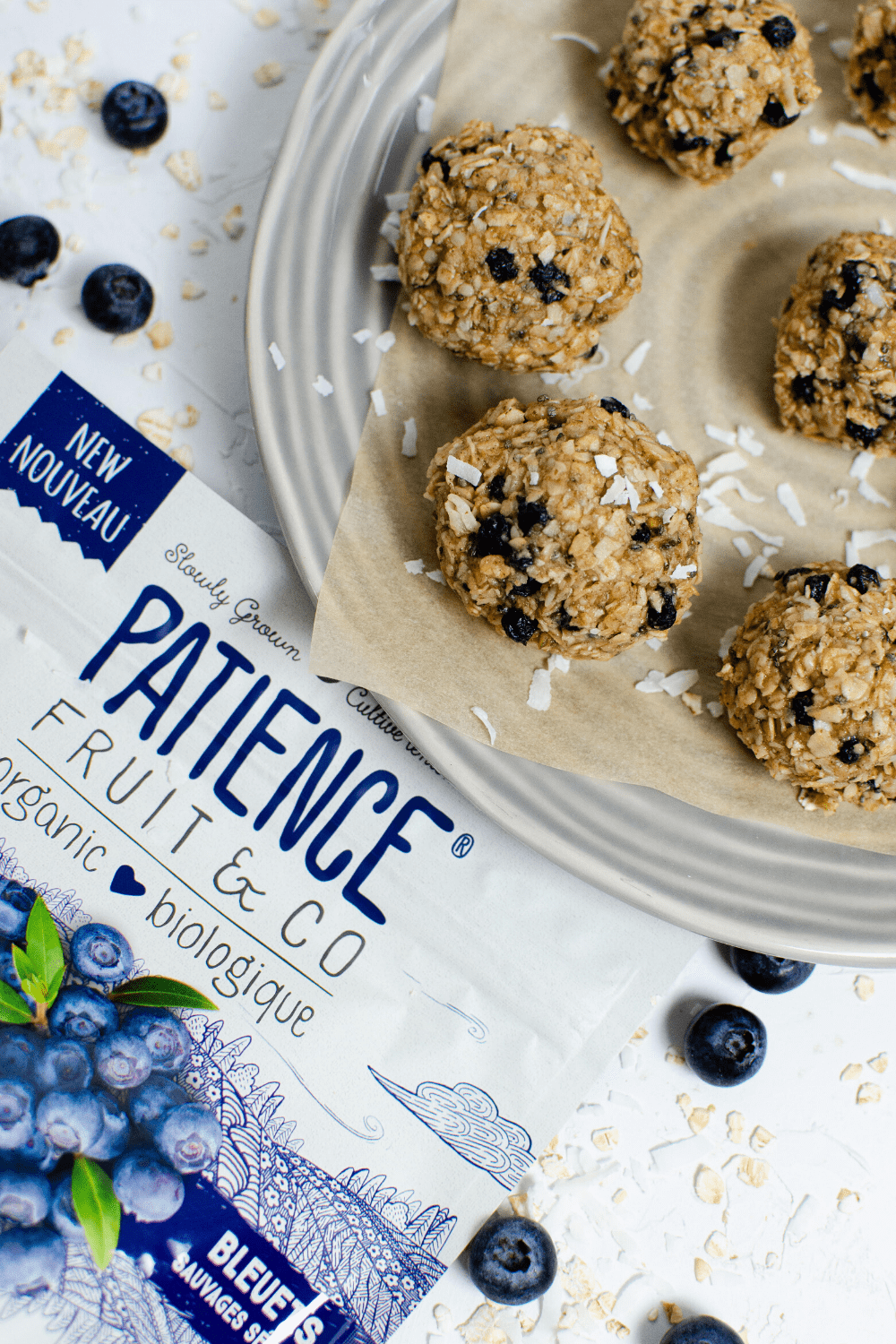 Ingredients:
1 cup oatmeal  
1/2 cup Dried Blueberries 
½ cup of nut butter  
2 tablespoons of maple syrup   
1 tablespoon chia seeds  
1 tablespoon hemp seeds  
1 tablespoon coconut flakes  
½ teaspoon cinnamon   
Instructions:   
Combine all the ingredients in a bowl and form a golf ball size bite and place it on a piece of parchment paper on a plate. Store in the fridge.   
If the mixture is too dry add some more nut butter or maple syrup. If the mixture is too wet, add more seeds or coconut.   
Cranberry Orange muffins:  
Make this Saturday morning and enjoy them with a coffee and share it with your neighbours!   
Ingredients: 
2 cups of flour   
¾ cup sugar  
1 teaspoon baking powder   
½ teaspoon baking soda  
½ teaspoon salt  
1 large egg  
1/3 cup veg oil   
1 cup dried cranberries  
¾ cup orange juice  
1 orange zested   
Instructions:
Preheat the oven to 375, in a large bowl, add flour, sugar, baking powder, baking soda and salt. Stir. Add in egg, vegetable oil, orange zest, orange juice and cranberries. Mix until well combined. Using a spoon, or an ice cream scoop, add batter to lined muffin tins. Cook for 18-20 min, or until a toothpick comes out clean. Cool on a cooling rack and enjoy!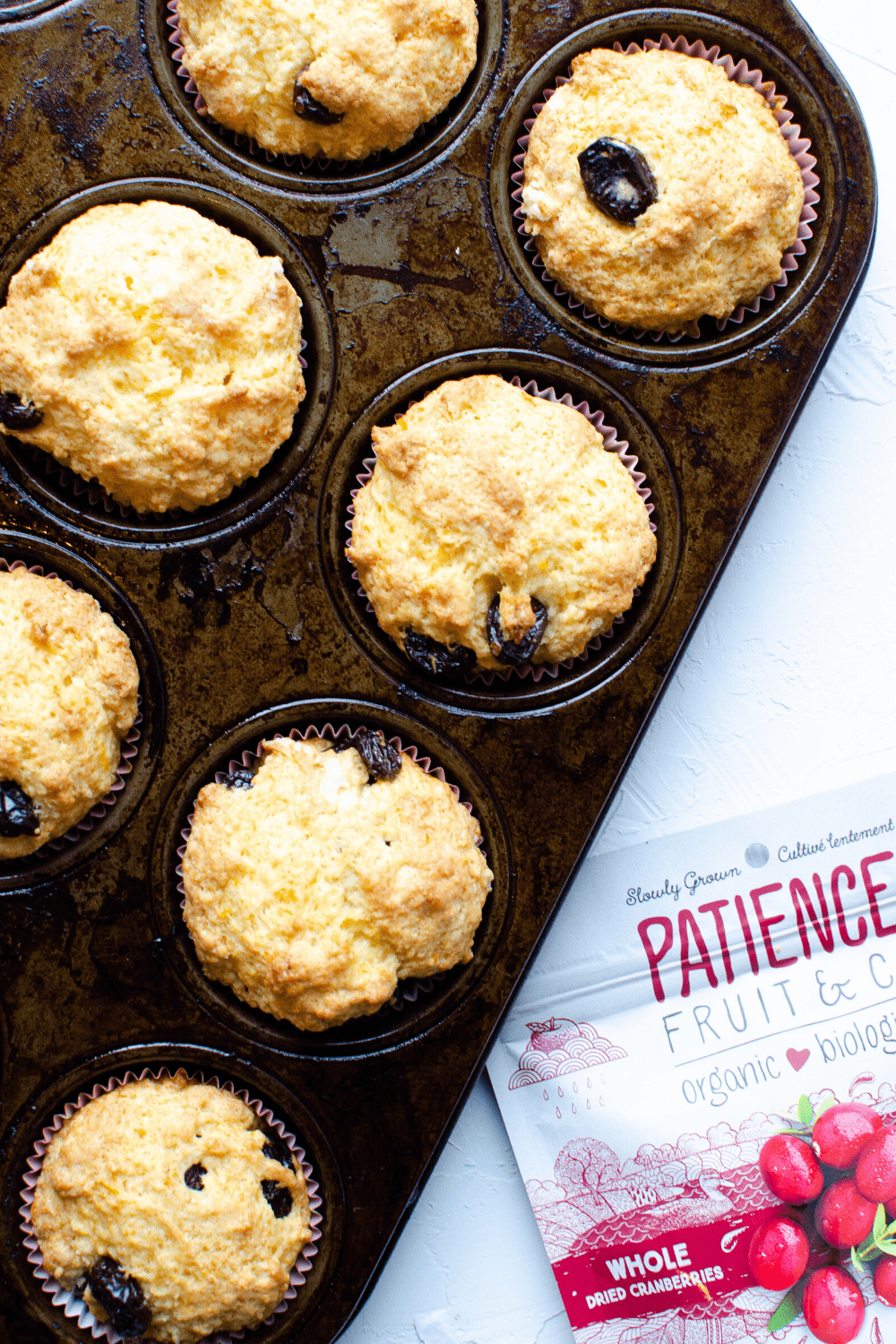 Ooey Gooey Cranberry and Fudge Brownies  
Have a sweet tooth? These brownies will curve your sweet craving and are so good you will not want to share them.  
Ingredients:  
½ cup unsalted butter, melted and cooled  
1½ cup white sugar  
½ tsp pure vanilla extract  
2 eggs, room temperature  
¾ cup all-purpose flour 
½ cup unsweetened cocoa powder  
¼ tsp salt  
¼ tsp baking soda  
½ cup semi-sweet chocolate chips  
½ cup dried cranberries 
 Instructions: 
Preheat oven to 350F  
Prepare an 8×8 aluminum square baking dish with a light coating of cooking spray, or wipe with a small amount of shortening.  
In a bowl, combine the white sugar, melted butter, and vanilla extract until smooth and fluffy.  
In a second bowl, sift together the flour, cocoa powder, salt, and baking soda.  
Beat the eggs, one at a time, into the sugar and butter mixture, until thoroughly combined.  
Add the flour mixture in 2-3 additions, mixing slowly until just combined.  
Fold the chocolate chips and cranberries into the batter  
 Pour batter into the pan and use a rubber spatula to level off the top.  
Bake for 20-25 minutes. Brownies are done when edges are set and have started to pull away from the sides of the pan. The centre may appear to be slightly jiggly but will firm up once brownies have cooled.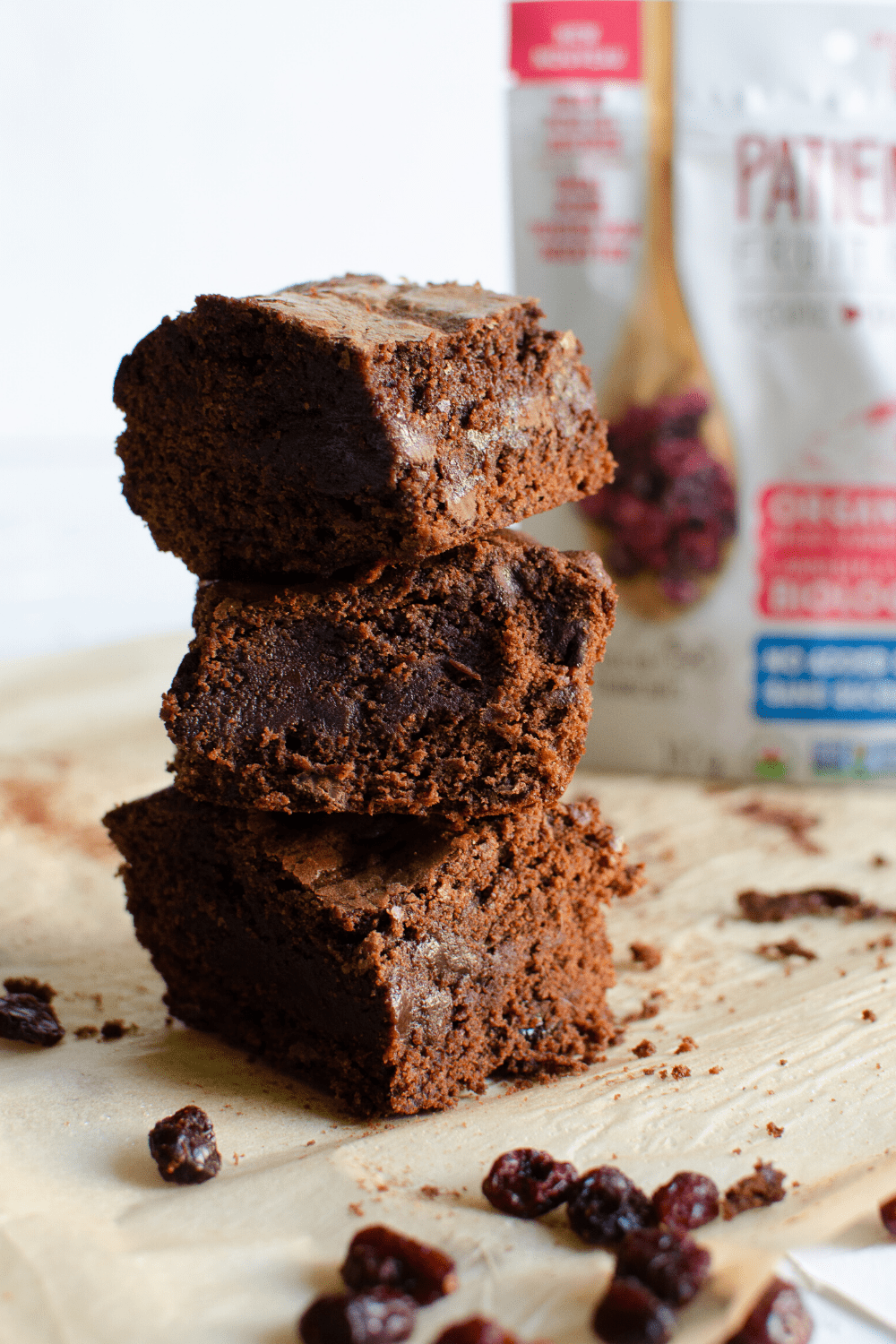 Want one more idea? Try adding dried fruit to chocolate with this DIY superfood chocolate bark!    Happy Baking!