May is the start of fresh local produce on the west coast. Green Spring Garlic is one of the first that you will start seeing on Spud.ca and at the local farmers market, but what is Green Spring Garlic? Green Spring Garlic is simply garlic that hasn't fully matured. Farmers thin their garlic stock early in the spring season to help improve the growth of their fall harvest. Either way, all garlic is delicious.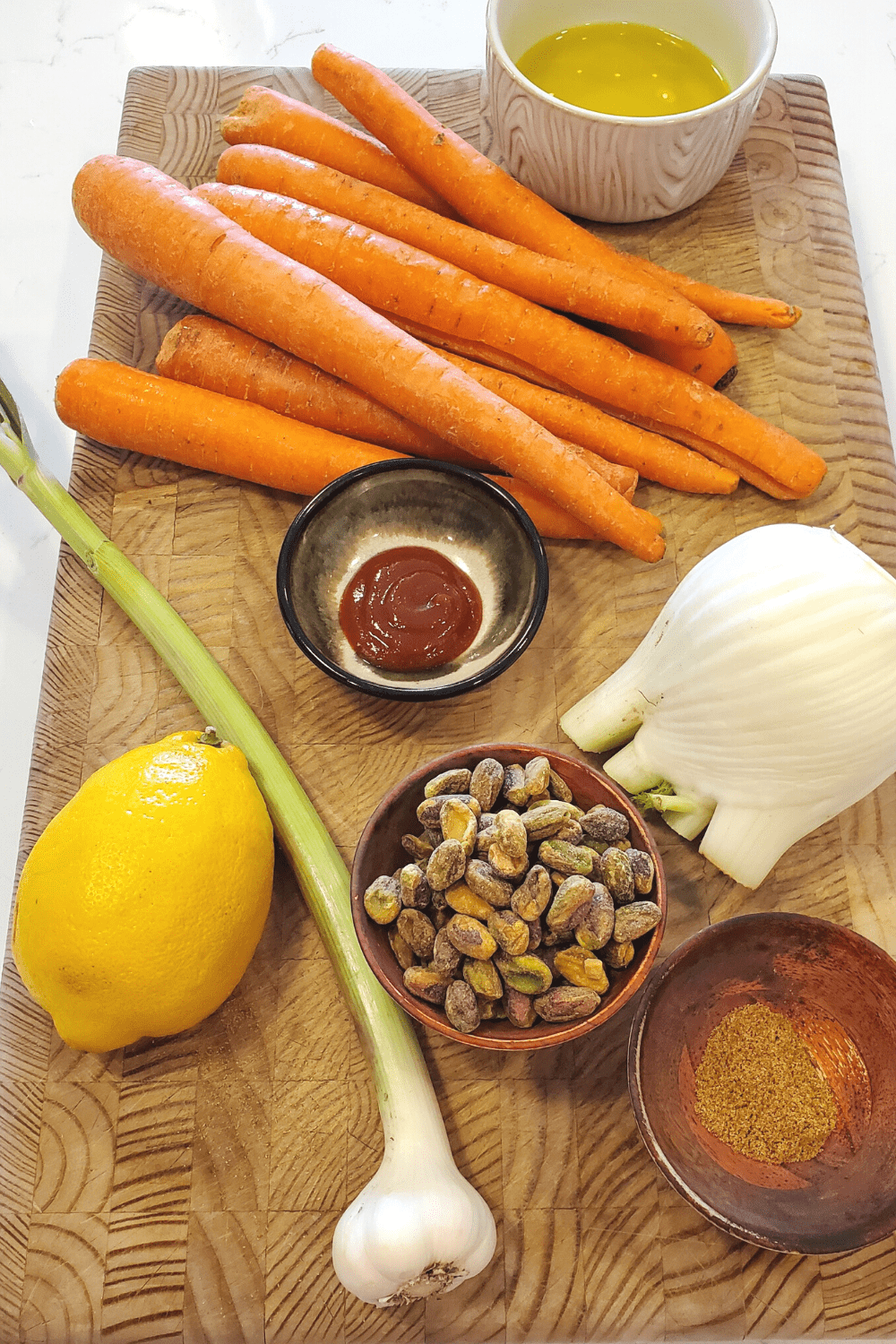 To celebrate the spring season, and the first harvest of Green Spring Garlic, our in house Chef, Chef Paul, created a recipe that everyone will love. 
Print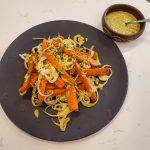 CHEF PAUL'S ROASTED CARROTS WITH GREEN GARLIC PESTO
---
1 tbsp olive oil
1/2 tsp toasted and ground cumin seed
1 tsp chili paste
Salt and pepper to taste
1/4 cup toasted Pistachios
1/2 cup olive oil
1 lemon zest and juice
Salt and Pepper to taste
---
Instructions
Pre heat oven to 375 F
Wash and peel carrots then cut into long sticks
In a bowl, toss with the toasted cumin, chili, olive oil, salt and pepper
Place the carrots onto a roasting tray.
Wash and split the green garlic in half and place into the roasting tray
Roast for 8-10 minutes so the carrots and still firm but have slightly caramelized
Using a mandolin or chefs knife, shave the fennel and set to the side
Remove the green garlic from the tray and place into a food processor.
 Add the toasted pistachios, olive oil, lemon juice to the food processor. Pulse until the ingredients come together, but not too smooth
Season with salt and pepper
In a bowl toss the carrots and fennel together with half of the pesto
Pile them onto a serving platter and serve with the remaining pesto on the side.
Garnish with chopped chives
Try adding green spring garlic to potatoes and check out these other tips and tricks for using these seasonal beauties!