Rhubarb is one of the most anticipated spring/summer produce. This is perhaps due to its short peak season that lasts only about a month. Nevertheless, it remains the inspiration of countless summer recipes despite its ephemeral nature. And while we often see rhubarb prepared as a fruit–and we do love it–rhubarb is more than just a one-trick pony. It's time we embrace this delicious vegetable in both sweet and savoury applications.
Don't limit rhubarb's culinary versatility to a mere crumble, try out these unique rhubarb recipes: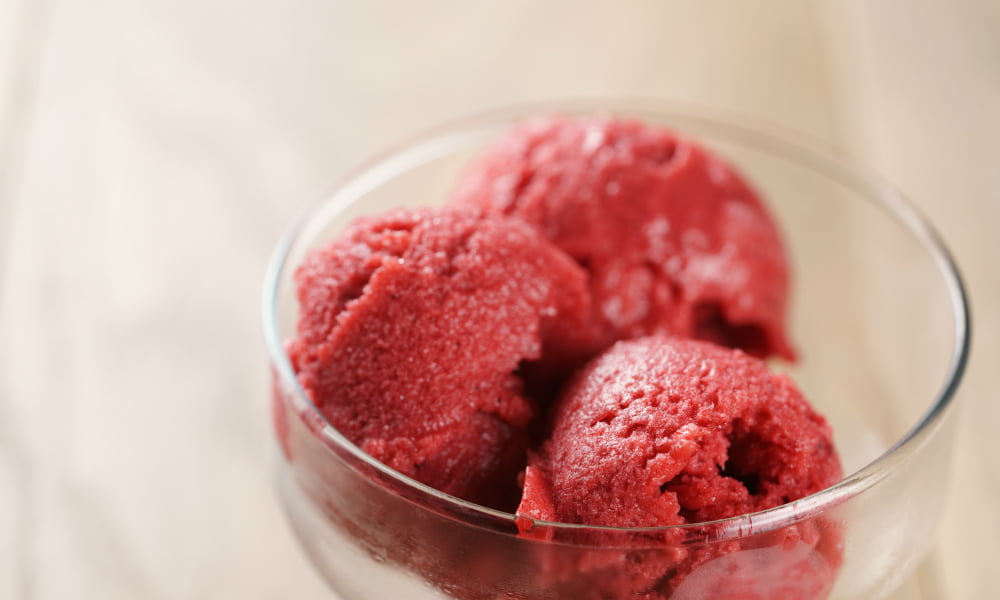 Rhubarb Sorbet
What you need:
4 cups rhubarb stalks cut into chunks

½ cup caster sugar

1 lime
How to prepare:
Place cut rhubarb in a large pan ½ cup caster sugar and ¼ cup water. If there's no caster sugar, simply place regular sugar in a blender or food processor to make it more fine.

Bring to a boil before simmering for 5 minutes until the rhubarb is cooked. Allow the mixture to cool before transferring into a blender.

Puree the mixture and squeeze in half a lime. Blend and adjust the sweetness and taste to your preference.

If an ice cream maker is available, place in the maker for about 20 minutes. Otherwise, pour the mixture into a tub and place in the freezer, stirring every half an hour until smooth and even.

Place in a clean container and store in the freezer.


Be bold with rhubarb and pair it with unexpected, savoury dishes. And we could think of no better first step than with this sweet, tangy BBQ sauce, perfect for pairing with burgers, kebabs, grilled meat, or anywhere else you would normally use BBQ sauce.

Pickled Rhubarb
What you need:
Rhubarb stalks cut into chunks to fill a jar

1 cup vinegar

1 cup water

2 tbsp sugar

2 tsp sea salt
How to prepare:
Place the cut rhubarb into a mason jar or any sealable jar.

Bring all the other ingredients to a boil in a sauce pan.

Pour the mixture into the jar, covering the rhubarb entirely.

Allow the mixture to set and soak at room temperature overnight before refrigerating.