You've got the munchies? We've got your back. With recreational cannabis being officially legalized on October 17, 2018 in Canada, we know there are bound to be plenty of hungry snackers out there due to the appetite-inducing effects marijuana can bring.
We've hashed out the dankest combination of snacks and treats guaranteed to satisfy after you indulge. The best part? We offer free home delivery! We want to ensure Canadians consuming cannabis stay off the road with their snack cupboards fully stocked. Order the munchies kit beforehand, and you'll have all your snacking bases covered when you need it most.
Even if you don't consume cannabis, our munchies kit has a little something for everyone. Bubbly, sweet, salty, savoury, cheesy, crunchy and chewy. Without further ado, we'd like to present our solution for your next 4:25 snack attack: the munchies box!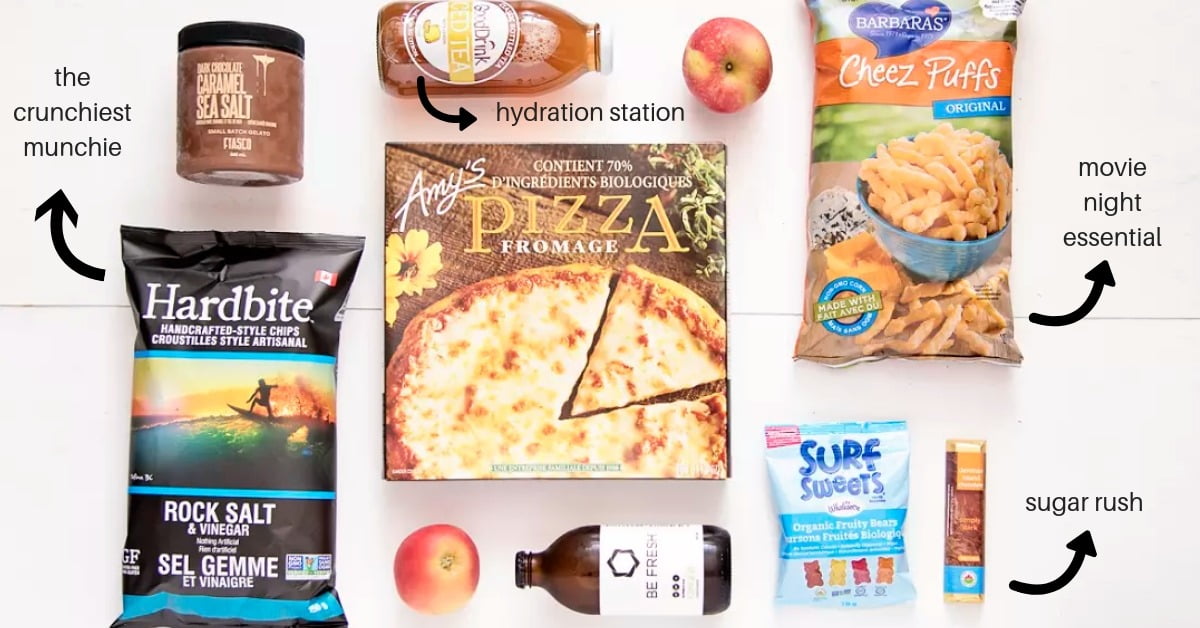 Crunch Factor
2 Organic Apples

Hardbite Salt & Vinegar Chips

Barbara's Blue & Aged Cheddar Cheese Cheesies
Sweet Treats
Denman Island Dark Chocolate

Fiasco Dark Chocolate Caramel Sea Salt Gelato

Surf Sweets Vegetarian Fruit Bears
Dry Mouth Dousers
Be Fresh Kombucha

GoodDrink Natural Iced Black Tea
Pizza (Deserves a category of its own)
Want to satisfy your munchies cravings? Order the box!