Meet Patrice from Satya Organic Skin Care
Patrice Mousseau is a conscious entrepreneur and the owner/creator of Satya Organic Skin Care, a skincare company that delivers NPN-approved, USDA Certified Organic products to serve those with sensitive skin conditions. Patrice is also a proud single mom and a member of Fort William First Nation.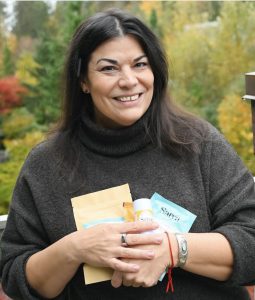 Patrice's determination to change the world through business began by accident. For years, she was a news anchor for leading television and news stations in Canada, but that all changed when her baby girl Esme developed eczema at only 8-months old. Patrice was heartbroken as she watched her baby suffer. And when her doctor prescribed steroids as the only solution, she knew there had to be a better alternative. When Patrice couldn't find a clean, natural alternative to steroids in stores, she researched scientific literature and traditional medicines and made her own. What Patrice created in her kitchen crock pot cleared Esme's skin in just two days. She began giving it away to friends and acquaintances, and demand for the product took off through word of mouth.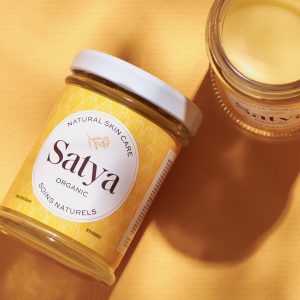 Patrice started selling Satya to the public in 2014 in local Vancouver farmer's markets and a few stores. Since then, Satya has helped thousands of skin warriors worldwide access clean, effective skin relief. Satya is now sold online and in over 900 retailers across Canada, including Whole Foods, Indigo.ca, TheBay.com, and Kroger.com.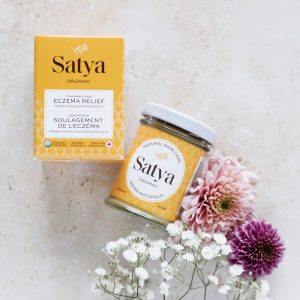 Celebrating National Indigenous Peoples Day
For Patrice, Indigenous Peoples Day is about how we can build and strengthen Indigenous communities across Canada. She says "It is vital for us to preserve our identity and amplify voices within our community, which is especially relevant as we continue to shed light on our history in Canada. I feel this day is also an excellent opportunity for non-Indigenous individuals to listen and learn from our stories. As for the company, we are honoured to collaborate with and lead the way for other Indigenous entrepreneurs. Indigenous women, in particular, are starting businesses at twice the rate of non-indigenous women. Many people don't realize that these entrepreneurs and their businesses are a significant force behind the Canadian economy. I look forward to what the future holds for us."