At Anita's Organic Mill, we believe when we bake, we transform. That no matter what the uncertainties, flour, water, and salt will always become bread, that dough between our knuckles will always ground us, and a pie for the neighbors will always mean, "Welcome home."We believe baking has the power to disconnect us from the hustle and reconnect us with one another. Sharing a moment to pause over pie is a sweet and simple experience we call love. It all begins with the seed, the soil, and our farmers. What sprouts from their land is organic, allowing grains to naturally grow and come to harvest without the use of synthetic chemicals. At the heart of our 25years of commitment to the organic food, movement is the health and wellness of our community, and our home. With every step, we carefully consider the impact we have, and the reasons we operate. This is the way we have chosen to walk, grow, and live. With every year that passes, our dedication will be just as our grains are: pure, simple, and always organic. Like baking, our process is traditional.  Shop Anita's Products!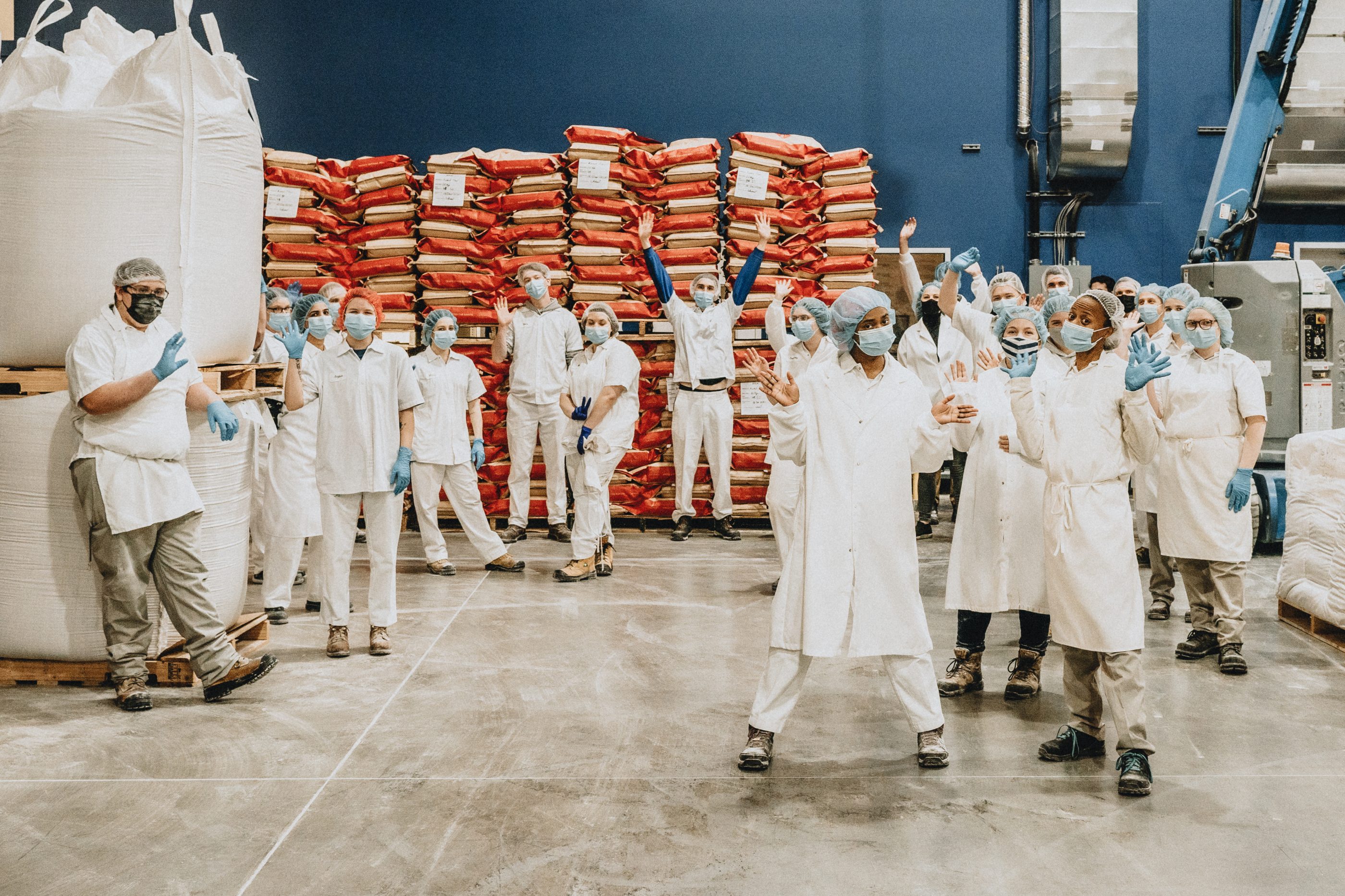 About Anita's Organic Mill
Anita's grains come from Canadian farmers and are milled right here in Chilliwack, BC. On any given day, they are working with up to 23 different wholegrains; each variety carefully selected to be milled, sprouted, or blended for the purpose of nourishment and enjoyment for the home-baker, or the pro-baker alike. By keeping temperatures low and taking their time, they keep the whole grain nutrition intact. Whole grain goes in, whole grain nutrition comes out. The extra attention they give their grains, flours, and cereals makes for nutritious, flavourful, high-quality baking in your kitchen.
There is endless opportunity to discover, play, grow, and inspire with their broad range of sifted and whole grains, oats, seeds, mixes, and gluten-free products; all produced in a facility that meets the highest safety and quality food standards. They believe being healthy means focusing on the things that matter, from organic, whole grain nutrition, to those quiet moments watching the buns rise in the oven.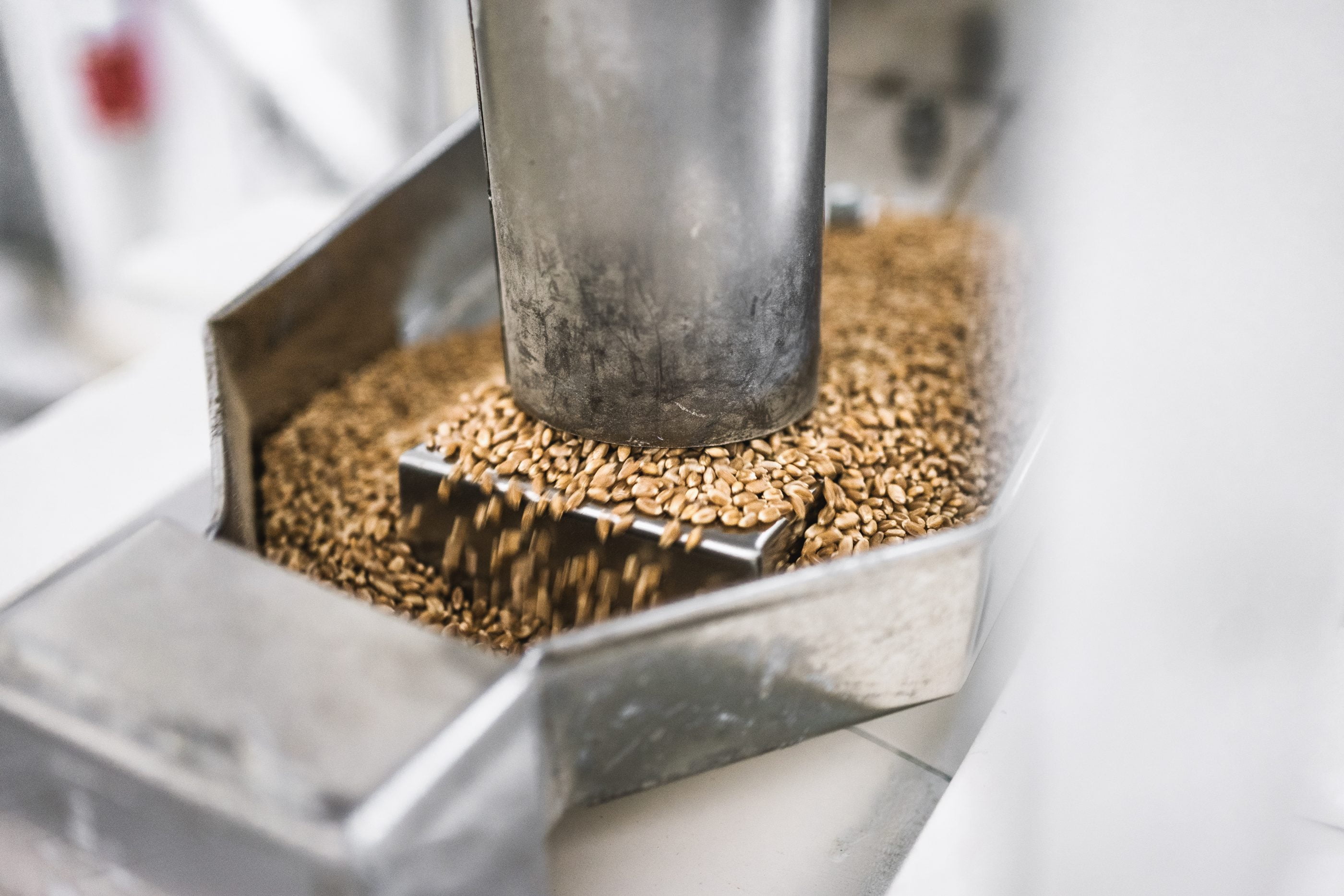 Anita's Process
Farming
Anita's farming partners are a key component of their business. They are proud to support the organic farming community and the farming practices they use on their farms; no synthetic chemicals, crop rotation, and a mindset they connect with.
Milling
Grains are shipped via Super B trucks (44,000kgs) from Organic farms across Canada and received cleaned to 99.9% purity. When the truck arrives at the facility in Chilliwack, the process is quick, taking around 90 minutes to unload. The grain drops from the bottom of the truck into an auger system that moves it into one of the grain silos until it's ready to process. In total, the grain silos hold 1 million pounds of grain. For grains,  from smaller farms, or in smaller volumes, the grain comes in a tote and is held inside the facility until it's ready to mill.
Anita's works with up to 23 different whole grains on any given day. Once their miller selects the grain silo and type of flour they're going to mill, the grain travels through an auger from the silos outside, into the mill room, and to one of the low-temperature stone mills, a hammer mill, or a steel cutter. Once transformed into flour it travels through a sieve, to ensure consistency, and into a hopper where it circulates until full. From there, it's transferred into a tote and moved to the warehouse to prep for packaging and shipping. Our millers watch this process closely and perform sieve tests on each ton of flour produced to ensure that the flour stays consistent.
Sprouting
Just like milling, the grain enters Anita's sprouting system from the grain silos or direct from totes. The whole process is slow, taking up to 48 hours to complete, depending on the grain. First, they allow the grain to stay moist long enough to wake it from its dormancy, thus beginning the process of germination. As the grain begins to grow, they stop it at the perfect time to retain its optimal baking qualities. The sprouted grain is then transitioned to the dryer and slowly dried to a 13% – 14% moisture level, making it ready to move to the mill.
Blending
Like a baker, Anita's mixers follow a recipe too. The ingredients are carefully selected, weighed out, and added to the larger ribbon blender. At a low speed, the mixer watches as it transforms the ingredients into a consistent blend that's then transferred to a tote for shipping or packaging.