Here at Spud.ca we love our vendors and we want to shine a spotlight on Aja (pronounced Asia) today! Aja is the founder of Drizzle Honey and also the Queen Bee. Years of beekeeping, research and sampling honey from all around the world, she created a completely raw, bee-friendly and 100% Canadian honey.  
What was your inspiration for starting up Drizzle Honey? 
I started Drizzle because I believe in responsibly producing honey, while also wanting to create a collection of the highest quality, innovative raw honey products. Drizzle was born out of a desire to showcase the unique qualities of raw, unadulterated honey, introducing innovation to honey products and supporting the health of local bee populations through empowering sustainable production in beekeeping. At the same time, I wanted to build up female entrepreneurship and selfishly wanted to have a fun, creative job.

What is your creative process? How do you decide what to feature/create? 
I am inspired by honey in all it's uses, but love the use of honey in a culinary context so at Drizzle we try to focus on original flavours, recipes and combinations. With health and wellness always in mind I work closely with food scientists to create inspirational flavours that will excite honey lovers, food lovers and anyone committed to wellness. We like to think that Drizzle is more than a brand, it's a lifestyle and we try to let our customers inspire us with their content, suggestions, and support!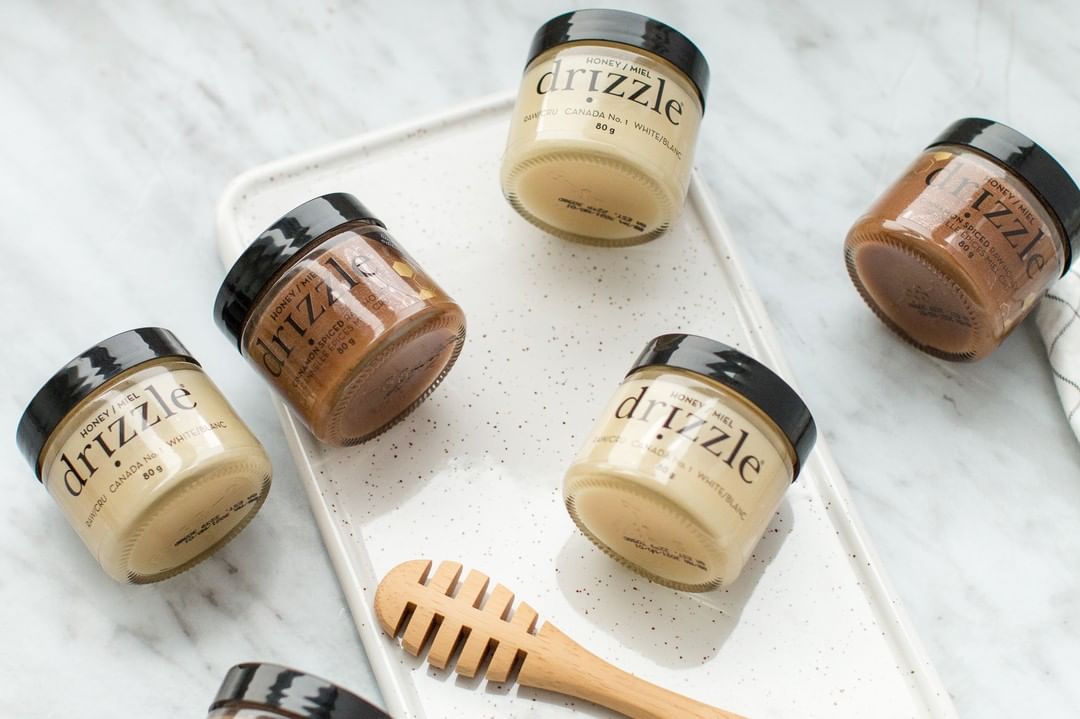 If you could tell yourself one thing before you started your business now, what would it be?  
Everything in business will take you 3x as long to build and come at 3x the cost you expected. I've had multiple mentors tell me this, and I think it really helps put business growth into perspective. You have to have grit and perseverance to succeed.
What do you hope to be instilling in your customers through their purchase of Drizzle Honey? 
Starting out in environmental science leading beekeeping projects for both culinary and agricultural research, I came to appreciate the increasingly urgent need to support sustainable beekeeping. Because of that, I want to teach our customers to celebrate the complex and precious gift that honey bees create. We want to spread the message of our commitment to sustainability (we're both 100% locally produced and we make sure our hives are in locations that are bee-friendly) as well as educate about the natural health properties of raw honey while also showcasing unique colours and flavours presented by different harvests and ingredients. Drizzle is a female-founded and run enterprise and has an investment from Dragons' Den investor Arlene Dickinson. Also, we are a Certified B Corp, so we meet the highest certified standards of social and environmental impact. Lastly, we have a line of Superfood Honeys that integrate the power of superfoods like Turmeric, Schisandra, Ceylon Cinnamon, Acai or Ginger into raw honey to make extra flavourful, delicious honeys that inspire creativity in cooking and a health-conscious lifestyle.
Last but not least, what is your favourite thing to do with honey? 
I love honey every way you can consume it, but my favourite thing to do with it is to try new recipes. There are so many original honey recipes out there! With that being said, I am a new Mom, so honey on a spoon straight out of the jar is a close second! 
Honey is a versatile ingredient, check out 3 ways you wouldn't think to use honey for and let us know in the comments below what you love to do with honey.