In 1969, Joe Doef emigrated from Holland, with horticultural degrees and dreams of starting up his own greenhouse business. He began on a borrowed piece of property with a small greenhouse and grew the first crop of tomatoes. Even though that greenhouse was destroyed the next year in a hail storm, Joe persevered and went on to grow one of the first Long English cucumber crops grown in an Alberta greenhouse.  
As the farm grew, so too did the Doef family. With five children whose own families are now growing, Doef Greenhouses continue to be a family run operation in Lacombe, Alberta. They now farm on 11 acres and employ almost 50 people. Their greenhouses, which include 5 acres of state of the art glass greenhouse, produce Long English cucumbers, mini cucumbers, tomatoes, and bell peppers, with small amounts of eggplant and hot peppers as well.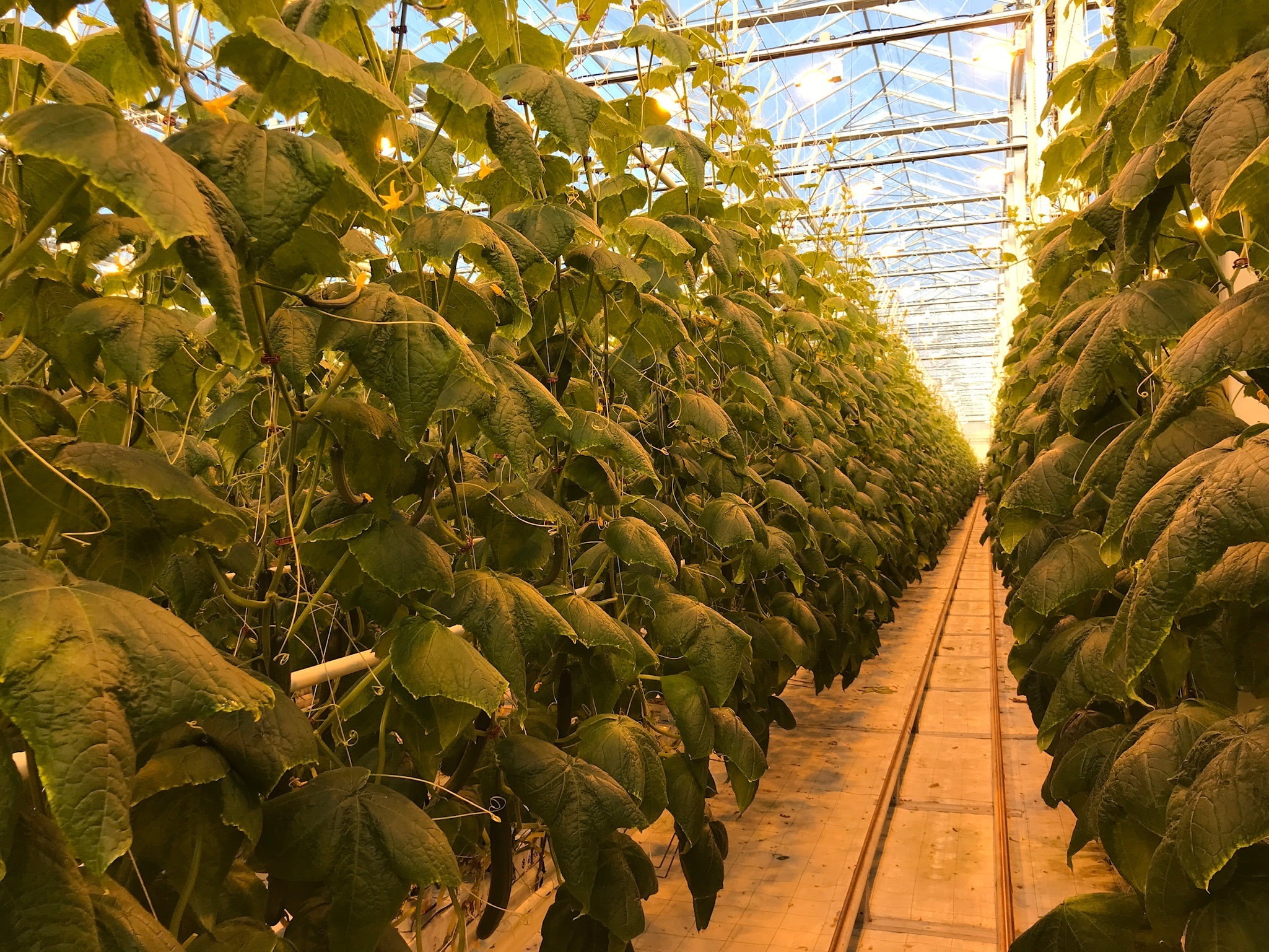 While maintaining crop health and dealing with rising labour and materials costs has presented challenges, they've had some great successes. One of the highlights was moving the farm off the grid, which allowed them to create a more self sufficient business. Doef's now produces their own power and uses the waste heat and CO2 from engine exhaust to heat their greenhouses!
We asked what is your favourite thing to grow and how do you prepare it?
"Eggplant is very beautiful when harvested. People ask us if we wax them! I love eggplant cubed in spaghetti sauce." -Eric Doef
Check out Doef's Greenhouses Produce at: