At Spud, our mission is to change the world one bite at a time and to support our customers who wish to be part of the solution. When we look at transforming our food system for the better, we look at all aspects of food- from how its grown and where, how our food gets to our warehouse and to our customers, how it is packaged, what happens if it is no longer good to be consumed, and how it impacts our community. In other words, we believe that improving our food system means looking at all the different factors that relate to food, rather than just focusing on the quality of food alone.
Recently, Spud was awarded an Environmental Award in the category of Business Stewardship for our various sustainability-oriented efforts and how they align with the City of Burnaby's Environmental Sustainability Strategy. Accepting awards like this always remind us to feel proud of what we have accomplished as a Spud community, but also that we have so many other amazing sustainability-related stories that we have yet to talk about! So, we would like to do that with you now. Read below for an update on how Spud is working to change the food system for the better across some of the cities we service.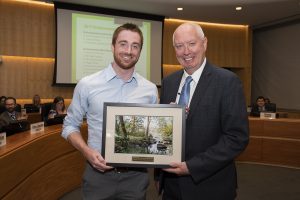 Supporting our community in Vancouver
As we transition to our new green bins, we want to make sure our old blue Rubbermaid bins find a new home. Recently, we touched base with Sole Food Street Farms, a local vendor we have worked with in the past, to see if they would be interested in taking some of our bins! Sole Foods say they will be using our bins to deliver fresh, organic vegetables to their customers throughout the city.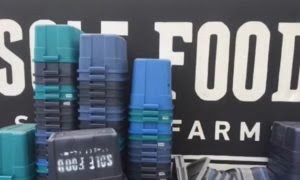 Re-imagining packaging in Victoria
Back in October we launched a refill program in Victoria whereby customers that order Sapadilla soap will receive it in a glass bottle with a pump which can then be returned back into their Spud bin. We hope to expand this program to our other locations in the near future!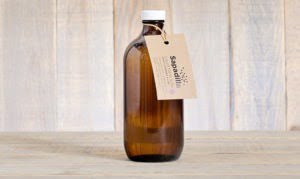 Fighting food waste in Calgary
At our warehouse in Calgary, very little food goes to waste due to the way we manage our warehouse's inventory and due to various partner organizations that we work with that take the food we cannot sell- you can learn more about it here. Although we are one of the best grocery stores in Canada in terms of food waste management, we recently improved our management even more by partnering with an organization called Leanpath. Leanpath provided our warehouse with leading-edge food waste tracking technology which now allows our warehouse team to weigh, photograph, and provide detailed information about food that is being wasted. This way, our Calgary team is able to better track what food is being wasted and why, as well as set more specific food waste reduction goals. We are very excited about the partnership and how it will improve our environmental footprint.

We need your support
We are extremely grateful to our customers who have supported us in these programs and encouraged us to keep pushing the envelope when it comes to sustainability-oriented initiatives. We ask that you keep sharing with us what you would like us to focus on because it is only together that we can truly transform our food system for the better!