No Space? No Problem! You do not need a traditional Christmas tree to feel festive this holiday season. Try any of these alternative Christmas Tree options. 
A Stack of books
Perfect for the book lover. If you have an abundance of books, stack them into a nice pile, wrap some lights around it and hang some ornaments and now you have something that resembles a tree for Christmas.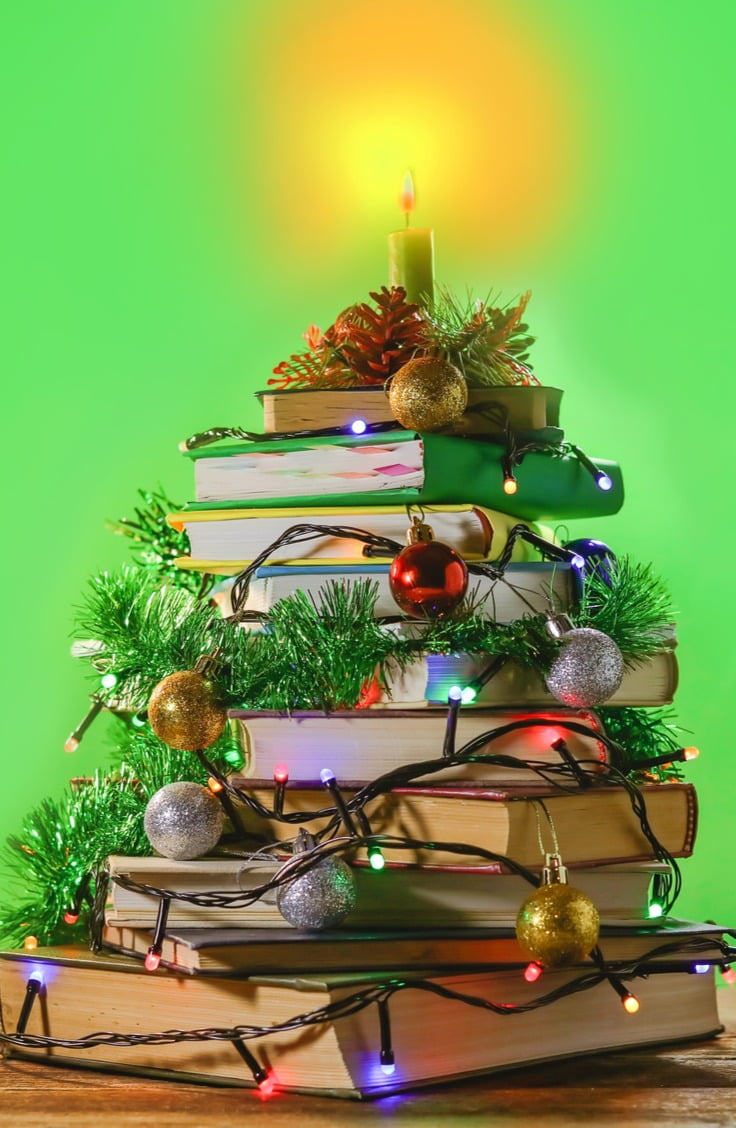 Tomato Cage
The growing season for tomatoes is over, and you have probably attempted to grow your own tomatoes this summer, so pull out that tomato cage and repurpose it to a tree. Turn it upside down, wrap it in some ribbon and lights and you have yourself a Christmas tree!  For full instructions visit the NEDC design blog. 

Decorate a House Plant
Already have house plants around? Decorate them with some lights and a couple of Christmas ornaments and you have yourself a festive decoration!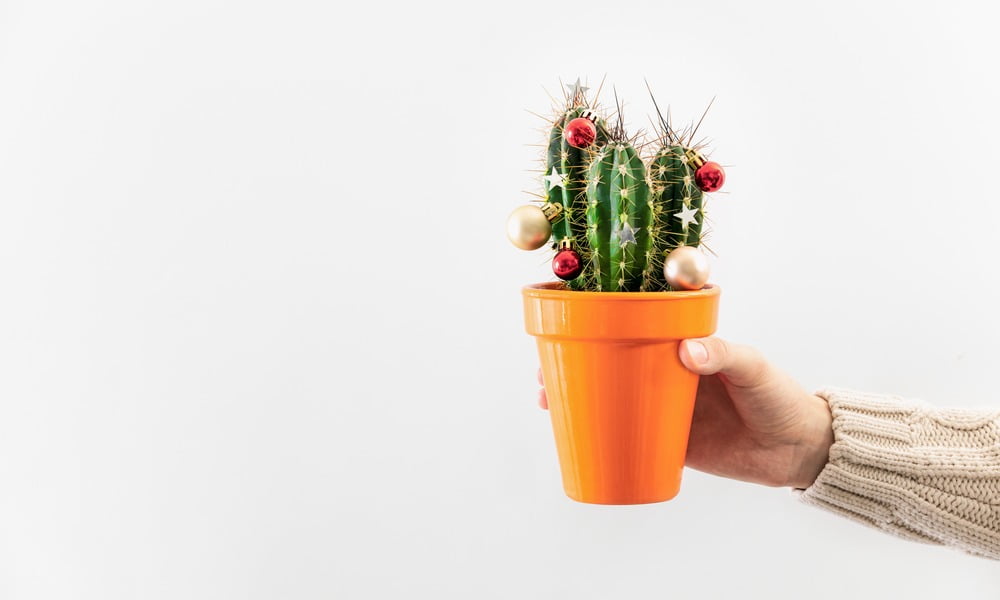 Just like a flower bouquet 
Spruce up your tiny apartment with fir, spruce, or pine branches from your walk on the trails in an oversized jar or vase. Add some Christmas ornaments and call it a day! It's a great alternative to a traditional tree.
A Pineapple
Have the illusion of being at a tropical destination this holiday season with a pineapple tree. You do not need a stand, or to water it. Stick it on your counter, decorate it and call it a day!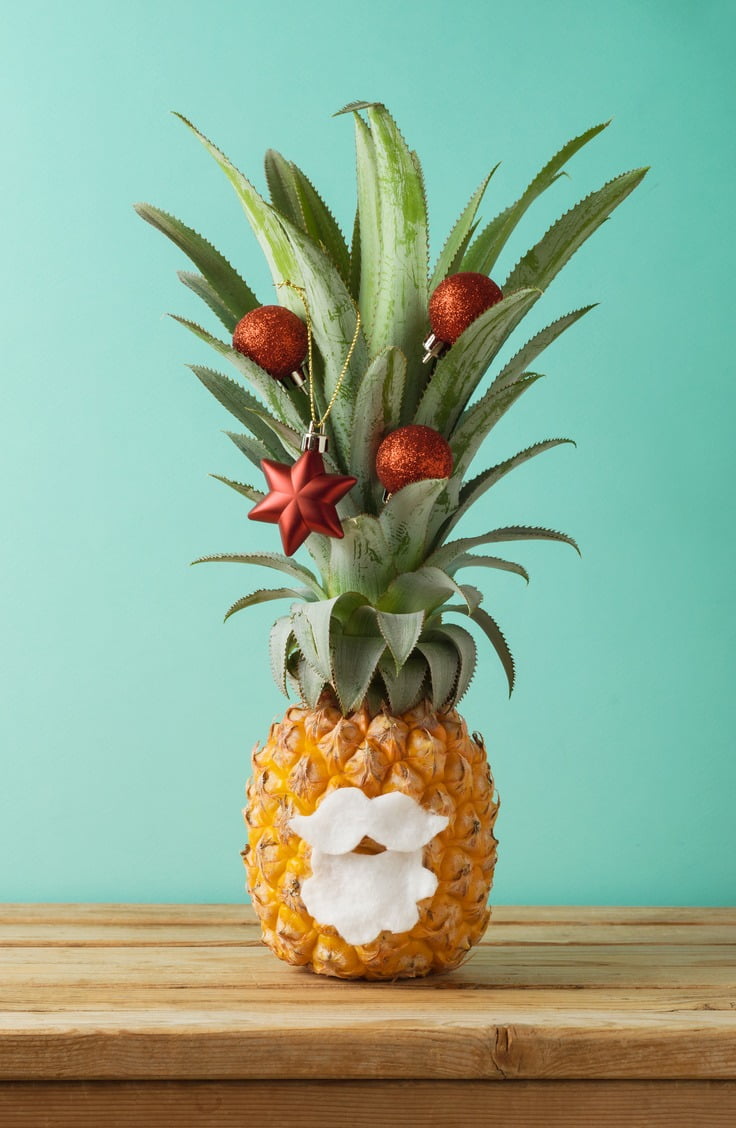 Use your creative juices and turn anything into a Christmas tree. Tag us at @Spuddelivers of your alternative Christmas tree!