We're rounding out Heart Month with a list of heart healthy dinners that are easy to make, tasty, and good for you as well! Try one of these recipes and let us know what you think.
Don't feel like cooking dinner? We also carry delicious locally made meals that have been designed to be good for you (and still taste great). Check them out here.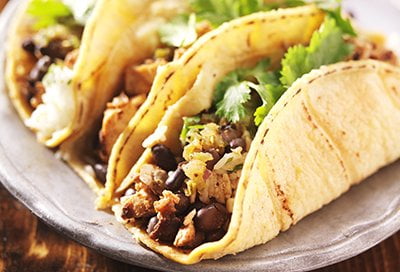 These hearty, filling tacos are a great choice for Meatless Monday. They're packed full of beans, which are high in minerals and fibre while being low in saturated fat. Spice them up with your favourite hot sauce or fermented pickles.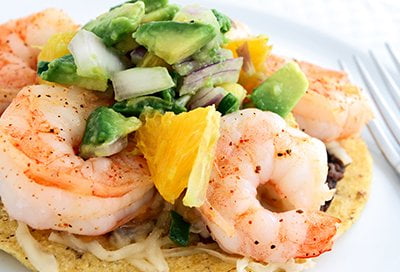 2. Green Chile Shrimp Enchiladas
A unique take on the traditional recipe, these tasty enchiladas combine shrimp with a spicy green enchilada sauce for a dinner that will keep you coming back for more.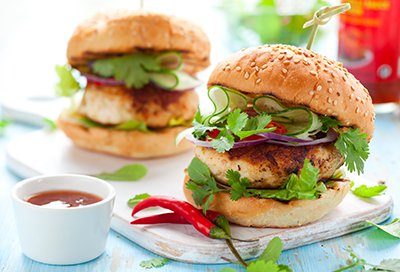 Turkey burgers are lighter in taste and texture than red meat, and they pair so excellently with the Mediterranean flavours in this recipe. Olives, Oregano, Feta…try them topped with your favourite mustard, some baby spinach or arugula, avocado, caramelized onions or roasted peppers – and a slice of pickled beet.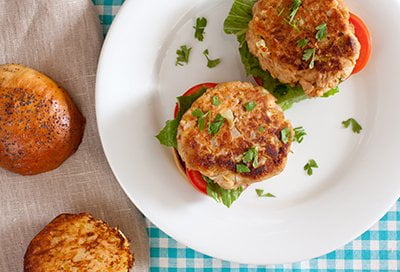 4. Toasted Sesame Tuna Burgers
These tuna burgers are simple to make, and a nice change from chicken or beef! You can also bake them in the oven as an alternative to grilling.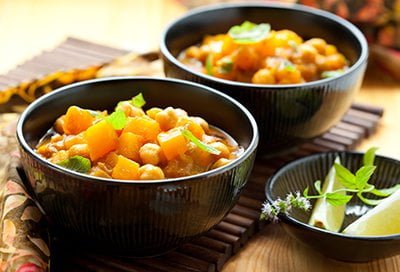 A lighter take on chickpea curry, this version packs in the veggies and quinoa for a heart healthy meal. Make extra–it's great reheated for lunch.