We're rounding out Heart Health Month with a list of heart healthy dinner recipes that are easy to make, tasty, and good for you as well!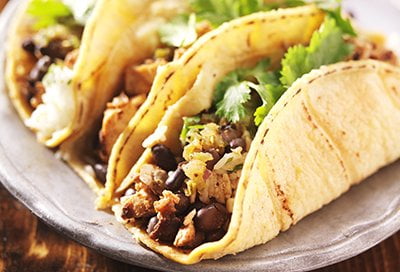 These hearty, filling tacos are a great choice for a heart healthy dinner on Meatless Monday. They're packed full of beans, which are high in minerals and fibre while being low in saturated fat. Spice them up with your favourite hot sauce or fermented pickles.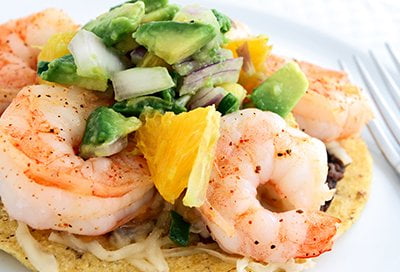 2. Green Chili Shrimp Enchiladas
A unique take on the traditional recipe, these tasty enchiladas combine shrimp with a spicy green enchilada sauce for a dinner that will keep you coming back for more. Studies have shown that chili peppers can fight the negative effects of LDL (bad cholesterol) and capsaicin (found in peppers) may fight inflammation, which has been flagged as a risk factor for heart issues.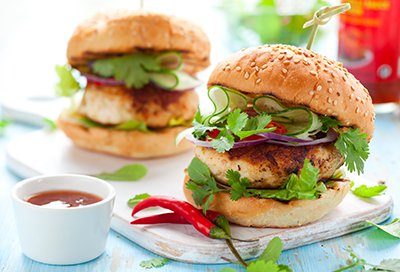 Turkey burgers are lighter in taste and texture than red meat, and they pair so excellently with the Mediterranean flavours in this recipe. Olives, Oregano, Feta…try them topped with your favourite mustard, some baby spinach or arugula, avocado, caramelized onions or roasted peppers – and a slice of pickled beet.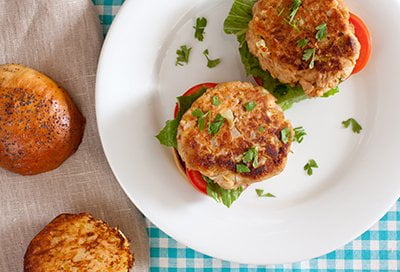 4. Toasted Sesame Tuna Burgers
These tuna burgers are simple to make, and a nice change from chicken or beef! You can also bake them in the oven as an alternative to grilling. Tuna – especially albacore – is rich in omega 3 fatty acids, which have been shown to reduce the risk of heart disease risk, meaning local tuna is a great option for a heart healthy dinner.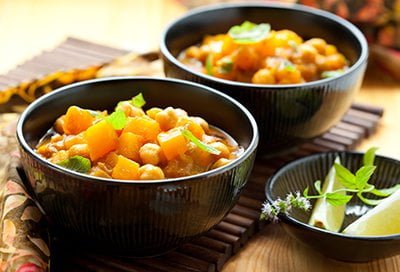 A lighter take on chickpea curry, this version packs in the veggies and quinoa for a heart healthy meal. Research has shown that the piquant family of spices, called capsaicinoids, can help to lower risk of heart disease and blood clots, so a spicy curry may be the ultimate heart healthy dinner. Make extra–it's great reheated for lunch.