Every week, Spud will be featuring one of our fantastic partners.  This involves some tasty info, photos and a giveaway for twenty Spud customers (see below).
For our first spotlight, we chose
Tartine Tarts
, purveyor of artisan pastry products that are expertly crafted at their facility in Vancouver. Tartine Tarts creates both sweet and savoury tarts, pies, pizzas, quiches and traditional tourtiere, which makes their products both delicious and satisfying.
Tartine Tarts is a clean label; there are no chemicals or preservatives in any of their products.  Some of Tartine's recipes have been in the family for three generations, so you can expect a lot of love in your tarts.
Don't Tartine Tarts sound delicious? Would you like to try some yourself?
The first 20 customers to comment on this Facebook post will be contacted by private message, and have this week's item added to their account for free on their next delivery*.  If you aren't already a fan of
Spud Vancouver
, please become one!
*Please note: winners must have a Spud account to receive the free item – if you do not have a Spud account,
please sign up
.  Accounts can only win once per three (3) month period.  Winners have a responsibility to respond to the direct message acknowledging their winning status within 72 hours.  Your free item will be included within your next free delivery day order, the following Sunday through Saturday.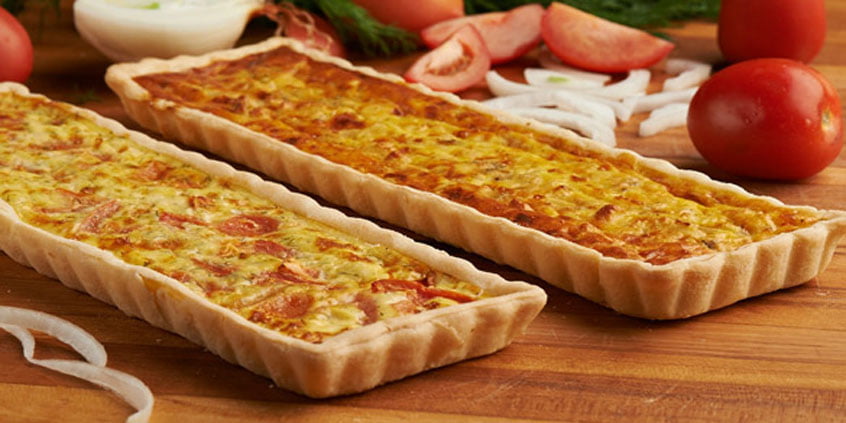 We had a chance to interview Tartine Tart's Geraldine Pelletier, and asked her about her family, Vancouver and their pies:
Q: Your heritage recipes have been in the family for three generations. That's impressive! Has there always been a family favourite dish?
A:  Jo-Ann's (my business partner) mother  – Shirley – loved her pot pies, but the Turford family always was known for their sweet pies.
Q: Has the Tartine Tarts family always had a home in Vancouver?
A: Tartine Tarts family started selling their pastry products 3 generations ago but this was in southern Ontario (Perth County).  Influenced by the Pennsylvania Dutch tradition of pie making, the area of southern Ontario – Kitchener Waterloo, Elmira and St Jacobs – has many, many pie makers and sweet pie traditions.   For our classic pie dough we use the same pastry recipe that Jo-Ann's grandmother used in her hotel kitchen where pie was a daily staple.  People even ate sweet pies for breakfast at the hotel.
Q: Tartine Tarts began with sweet pies, but your savoury pies and tarts look delicious! What is your favourite way to serve them?
A:  With savoury pies, any of the pot pies – beef, chicken, tourtiere – are complimented by a side of pickled beets and coleslaw, or braised red cabbage with apples, or a simple, tossed leaf lettuce salad.  These days we love our
Savory Tarts
(Balsamic Onion Confit & Emmental, Roma Tomato, Fresh Dill & Feta or Roasted Red Pepper, Fried Sage and Feta) for entertaining – it is really versatile, sliced in small fingers it can feed a crowd, or perfect for a bistro-style lunch or dinner with salad.  It crisps up beautifully in the oven.  Of course, the Flatbreads are everyone's favourite appetizer.