Spud is a big believer of and practices reducing their waste. It is something that is also close to my heart. Coming from parents who were brought up during the depression and lived in England during WW11, they always taught me to "waste not, want not". Everything had a re-purpose from clothing to linens to food. Leftovers were a staple in our house and my parents were very creative about how to serve them. Evidently, that upbringing rubbed off on me and I have always attempted to not be wasteful.
This week I finally received some parts for my old but dependable sewing machine and put it to good use immediately. I had a couple of shirts that needed to be altered so I could wear them and in a few minutes, I had two "new" shirts which are now more fashionable. I also made a couple of bed cushions from a bed-skirt that I had no use for which match my bedspread; a better choice than throwing it out.
We are going away next week and I thought I should survey my fridge's contents before we leave so that nothing goes to waste. Today I made a vegan Shepherd's Pie (recipe was posted last year) so I made a point of using some carrots, some celery, some garlic and an onion that were getting close to being unusable. The water I boiled my potatoes in was added to the shepherd's pie mixture to help make a nutrient rich gravy. Earlier this week, I used asparagus in a pasta dish and I saved the tough stalks from the ends to cook for a broth which I froze for a later use. Any vegetable trimmings or vegetables that are getting soft can be used in the same way for future soups and stews. Fresh herbs that are starting to wilt can be chopped and frozen as well and added to an abundance of recipes.
Stale or old bread can be made into oven-baked croutons, bread crumbs or even used in a bread pudding recipe. If your potatoes are starting to sprout and you have garden space, save them in a cool, dark place and plant them in the spring so you have your own home grown potatoes. Leftover rice or quinoa can be converted into a rice pudding or breakfast cereal; add to it a little cashew milk, some maple syrup, cinnamon and some fruit and you'll have a change from your usual menu.
Fruit getting close to being past its prime can be made into a fruit crisp or frozen for a later date. One of my favorite snacks are frozen bite-sized peanut butter and banana "sandwiches"; slice your banana, put a teaspoon of peanut butter on one slice; top it with another slice and place on a tray. Repeat this process until all your banana slices are used and then freeze them. After they are frozen, they can be stored in a container and kept in the freezer to be eaten at your choosing. These are quick, easy to make and a great way to use your ripe bananas.
The only thing stopping you from becoming a master of using leftovers is your imagination or your inability to think outside of the box. Be creative and reduce your waste too!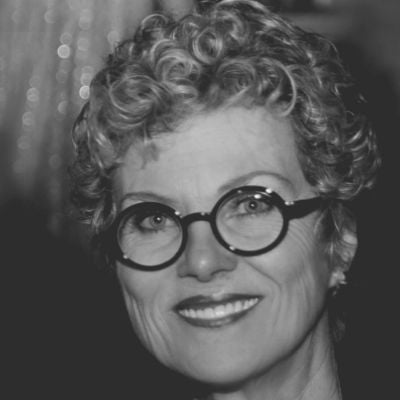 Susan Hollingshead
Susan is our resident vegan. She's been a vegetarian for 20 years, and a vegan for 4. She has researched both lifestyles extensively and is constantly exploring new recipes, add her own twist. She is a long time Spud customer, and now our very own resident vegan blogger!