There are many lovely things about September – sweater weather, the sound of leaves crunching underfoot, and a fresh crop of apples to name a few. But there is one thing that tends to crop up in September that is not so lovely – lunch stress!
Whether or not you or your kids are in school, September always seems like a new beginning. Summer fun is over, the more serious fall is approaching: time to get organized! Part of that means packing lunches for work or school. We all know we should do it – it saves money, it's healthier, and so on and so on – but sometimes it just seems like too much. Lunch stress is real.
That's why we've come up with our five new lunch kits! Each one is tailored to different diets or tastes (with the option to sub some items), and provides lunch staples to make packing your lunches for the week a breeze. Even better, right now part of the proceeds from each lunch kit sold will go to support a lunch program for kids in need in your community (more on that below!).
To celebrate our new kits, we're also putting them on sale! For a limited time, you can get any one of them – a $60 value – for $39.99!
The Lunch Kits: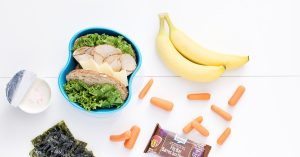 Meat + Cheese
Nothing wrong with the basics! This kit comes with high quality sliced meat, aged cheddar cheese, organic lettuce, and Silver Hills bread for some top-notch sandwiches. And for snacks, you get baby carrots, fig bars, bananas, seaweed snacks, and yogurt, so you definitely won't be bored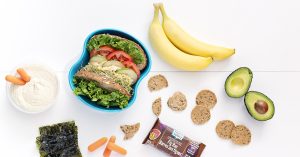 Vegan 
Plant-based eating doesn't have to be complicated – or boring! Mix up your lunches with some veggie sandwiches with delcious Spread'em cashew spread or crackers and hummus with veggies and snacks!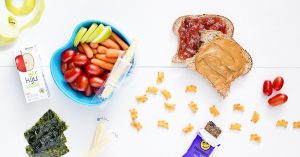 Kids
For the younger set (or the young at heart), nothing beats a PB&J! We've updated it with Wow Butter – a roasted soybean butter – to make it safe for schools and just as delicious. Paired with some classic snacks and juice boxes, this will make school lunches a snap!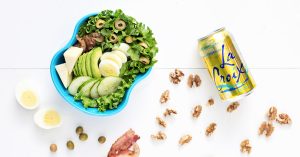 Keto
Don't let lunch stress throw off your macros! This kit full of good fats to keep you on track and help you meet your goals. Spend a little time prepping on the weekend and enjoy easy, delicious lunches all week.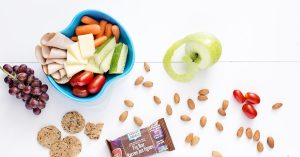 Charcuterie-Style
More into grazing? Mix up your lunch routine with this charcuterie inspired lunch kit! Construct a full plate or simply graze all day – either way, this kit provides you with a good mix of tastes and textures to keep you satisfied!
The Charities

In Vancouver, your purchase supports Backpack Buddies Backpack Buddies exists to fill the weekend hunger gap for kids in Metro Vancouver. Many kids rely on in-school programs for food, but what happens when school is out? When a child is given a backpack of food on Friday afternoon that's full of meals and snacks for the weekend, it eases pressure on parents and helps them make it through until the end of the month.

In Victoria, your purchase supports Kid's Klub. Kids Klub's Brown Bag Lunch Program is a service that provides lunches to any elementary and middle school in the Saanich, Victoria, and Sooke school districts who have identified children coming to school without lunches. This free service helps to deliver nutritious meals to over 450 students per week, helping them to focus better, achieve more, and energize their time at school.

In Calgary,  your purchase supports your purchase supports Brown Bagging for Kids. BB4CK works in partnership with Calgary schools to make and deliver free healthy lunches for students who would otherwise go hungry. Their goal is to make sure hungry students get the nutrition required to think clearly and learn. By enabling better education outcomes, BB4CK gives students a hand up, not just a handout. With their team of thousands of volunteers, they feed around 4200 kids each day.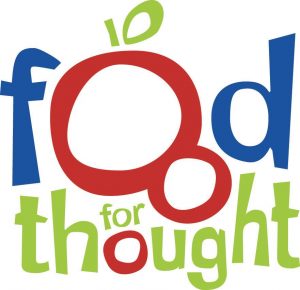 In Edmonton, your purchase supports Food for Thought. Food for Thought aims to provide hungry schoolchildren with nutritious, whole food so that they can focus on learning. Their long-term goal is to help alleviate the underlying problems that create food insecurity in Alberta in the first place. Today, the program has grown to cover thirteen schools and provides breakfast, lunch and/or snacks to approximately 500 children every day.