June is Indigenous History Month in Canada; it is a time for all Canadians to honor the history, heritage and diversity of First Nations, Inuit and Metis people. First Nations and Métis people grasp the delicate balance of preserving traditional culture in a modern world through a rich Indigenous heritage. From the prairies in the south, the badlands, to the foothills and mountains plus the northern boreal forest, Alberta's Indigenous people share their culture through many tourism experiences. 
We have collected some resources to share with you on how you can learn and honor the history, heritage and diversity of Indigenous People.   
Resources for 

Kids and Teens:

 
CBC has a great list of kids and teen books the entire family will enjoy reading. Stories and amazing artwork will have you reading these books over and over again. 
Cuisines and Culture:  

 
Cultures and food always intersect. Food can communicate culture as cuisines are generally influenced by the ingredients available locally or through trade. Here at Spud, we love all sorts of different cuisines and have a passion for local food.    
While traditional food eating by First Nations, Metis or Inuit vary, some common foods include:   
Vegetables, fruits, beans and nuts like blueberries, strawberries, blackberries, corn, hickory nuts. Grains like barley, bannock, wild rice and meat and fish from caribous, deer, moose, duck, salmon and so much more! 
Want to try some Indigenous-inspired cuisines in Alberta? Check out these restaurants in Calgary and Edmonton! 
Little Chief Restaurant (located in the Grey Eagle Resort & Casino in Calgary) 
Canadian born Bill Alexander is a world-renowned and highly decorated Indigenous Chef paving the way for indigenous cultures to be shared with the world through food. His home base is spent Executive Chef at the Grey Eagle Resort & Casino, located on the beautiful Tsuut'ina Nation. Further to this Bill is the Indigenous culinary development chef for WestJet Airlines, as well as the founding chairman of the board of the Indigenous Culinary of Associated Nations. 
SC Damn Good Food (located in the River Cree Resort and Casino in Edmonton)  
On Maskekosak, Enoch Cree Nation, is SC Restaurant at the River Cree Resort and Casino. Damn Good Food by Chef Shane Chartrand is exactly what you're going to get at this restaurant. The menu is contemporary Canadian, with influences from BC's coast, prairie steaks, Atlantic fish and Chef Shane's Aboriginal heritage all spun up in a playful way. 
Executive chef Shane Chartrand is one of Canada's leading chefs and is at the forefront of Indigenous cuisine in Canada. He has competed on Chopped Canada, been a part of Cook it Raw and Red Chef Revival television series. Shane uses his Indigenous heritage to influence his cooking, adding flair to his food.
Or if you're going to cook at home, try this traditional Bannock recipe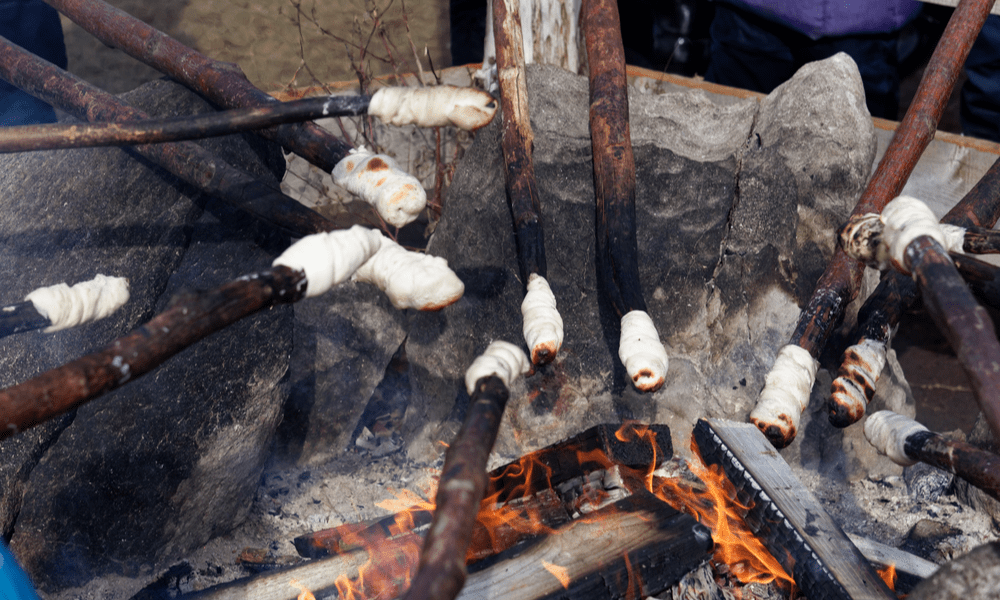 Virtual Learning:
With many of our local Indigenous attractions temporarily closed, Travel Alberta has put together some great learning resources for adults and children to learn more about the First Nations, Metis and Inuit perspectives and cultures:  
We hope this collection of resources helps you learn more about Indigenous People in Canada and explore some new foods and flavours. Let us know in the comments if you have any other resources that we can share with everyone!   
Resources: 
https://www.alberta.ca/national-indigenous-history-month.aspx  
https://www.cbc.ca/books/20-canadian-books-for-kids-and-teens-to-read-for-national-indigenous-history-month-1.5597339 
https://indigenoustourism.ca/en/regions/alberta/