Gull Valley Greenhouses, located just outside Red Deer, supplies Spud and Blush Lane with tomatoes and other fresh, local produce year round! In fact, they were the first farm in Alberta to use LED lights to grow tomatoes all year. They're also innovative when it comes to sustainability, using biological pest-control as opposed to harsh chemicals and investing in technology to recycle water and reduce energy use for heating and ventilation. They even capture CO2 emissions from their boilers and use it to feed their plants! We asked them a few questions about running a modern family farm: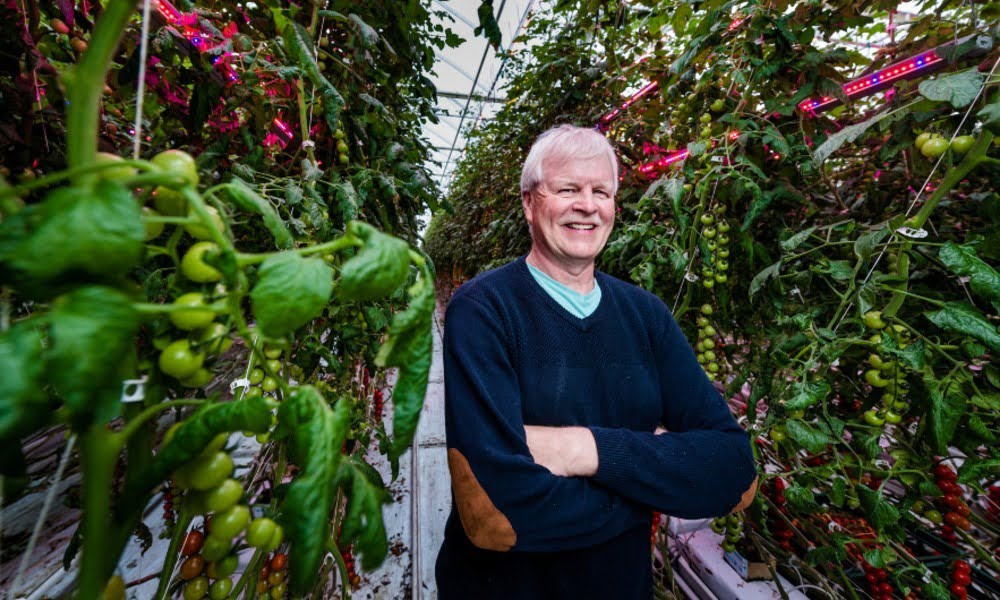 How long has the farm been in your family? 
Phil and Carolyn Tiemstra started the Gull Valley Greenhouses in 1992 and is still active in the daily operations. Their son Levi, along with his wife Carmen and their two children (Ava and Ella) now also own and help operate the greenhouse. Phil moved to the Lacombe are in 1992 with only a small greenhouse growing beefsteak tomatoes. Over the years the greenhouse has continued to expand and now we grow over 12 varieties of tomatoes along with other greenhouse vegetables.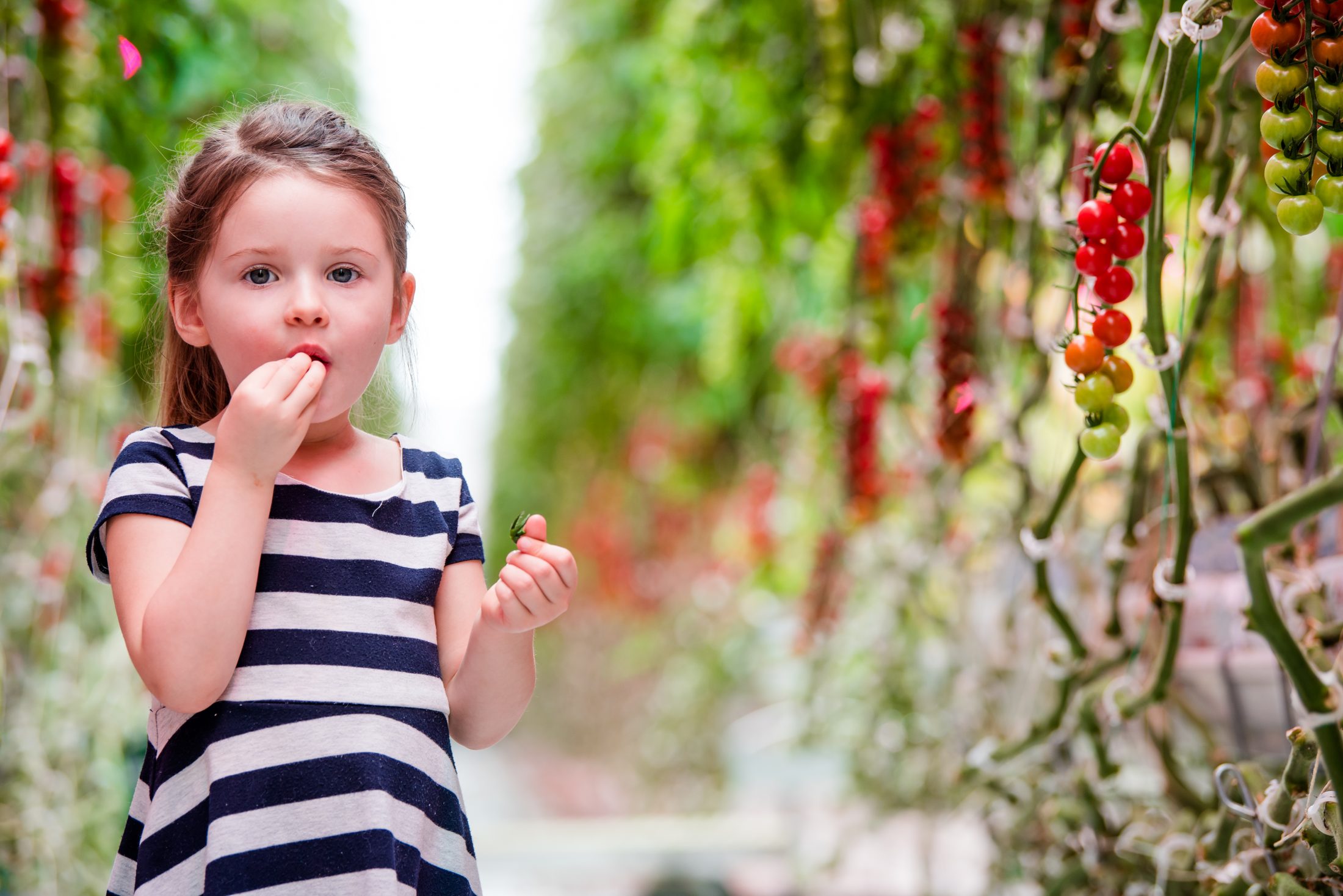 What's something unique about your farm?
In 2016, Levi built the first LED light greenhouse in Alberta to add to the family's three existing greenhouses, meaning they can supply Albertans with fresh, local veggies year-round while using 40% less energy.

Farming is a tough job, what makes you passionate about being a farmer?
We are passionate about farming because we love the challenge and how things are always evolving and changing daily. As well we are passionate about being able to provide fresh and local produce to Alberta consumers.
What does sustainability mean to you, and how do you practice it?
Sustainability to us means being able to 1) produce much higher yields with significant less water then field crops using high tech greenhouses and 2) provide produce to customers within a 100-mile radius versus imported produce that could travel 1000+ miles.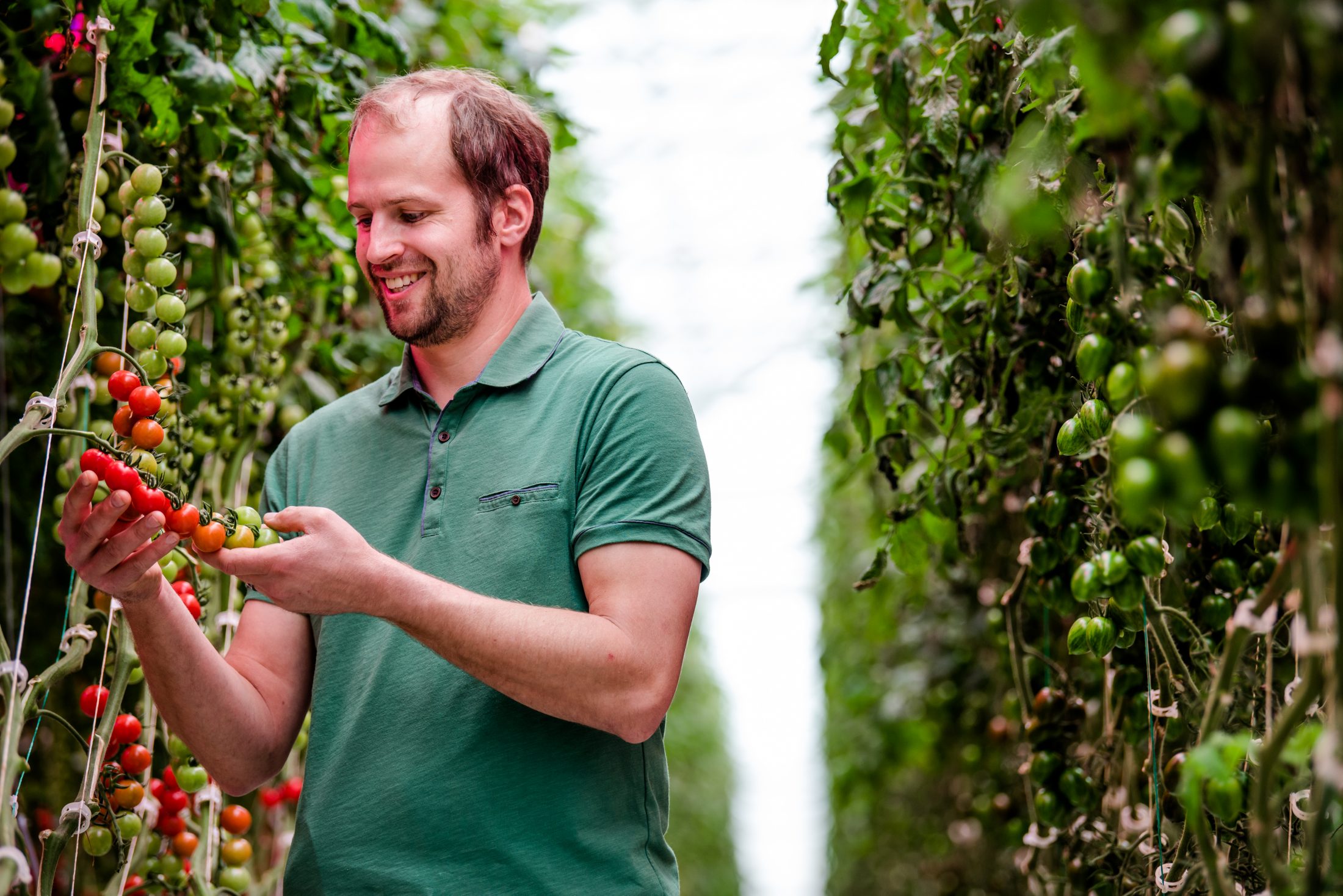 What is your favorite thing to grow? What's your favorite way to prepare it?
Our favorite thing to grow is our grape tomatoes that come in a variety of colors. Our favorite way to prepare it would be to just eat them fresh, as they are sweet, juicy, and taste like candy!

Why should buying local produce matter to everyone?
If consumers buy local there will be multiple benefits:
1) Supporting local business
2) Higher quality standards resulting in safer, fresher, and tastier produce
3) Less disconnect between the farmer and the consumer