Here at Spud.ca we love to tell the stories behind the amazing local vendors we work with. This week we are thrilled to shine the spotlight on one of Calgary's local craft breweries: The Establishment Brewing Company.  
We sat down with the brewery's Head of Marketing, Christine Birdgeneau to learn about their brewing process and how it came together from a sign and a good group of beer loving friends.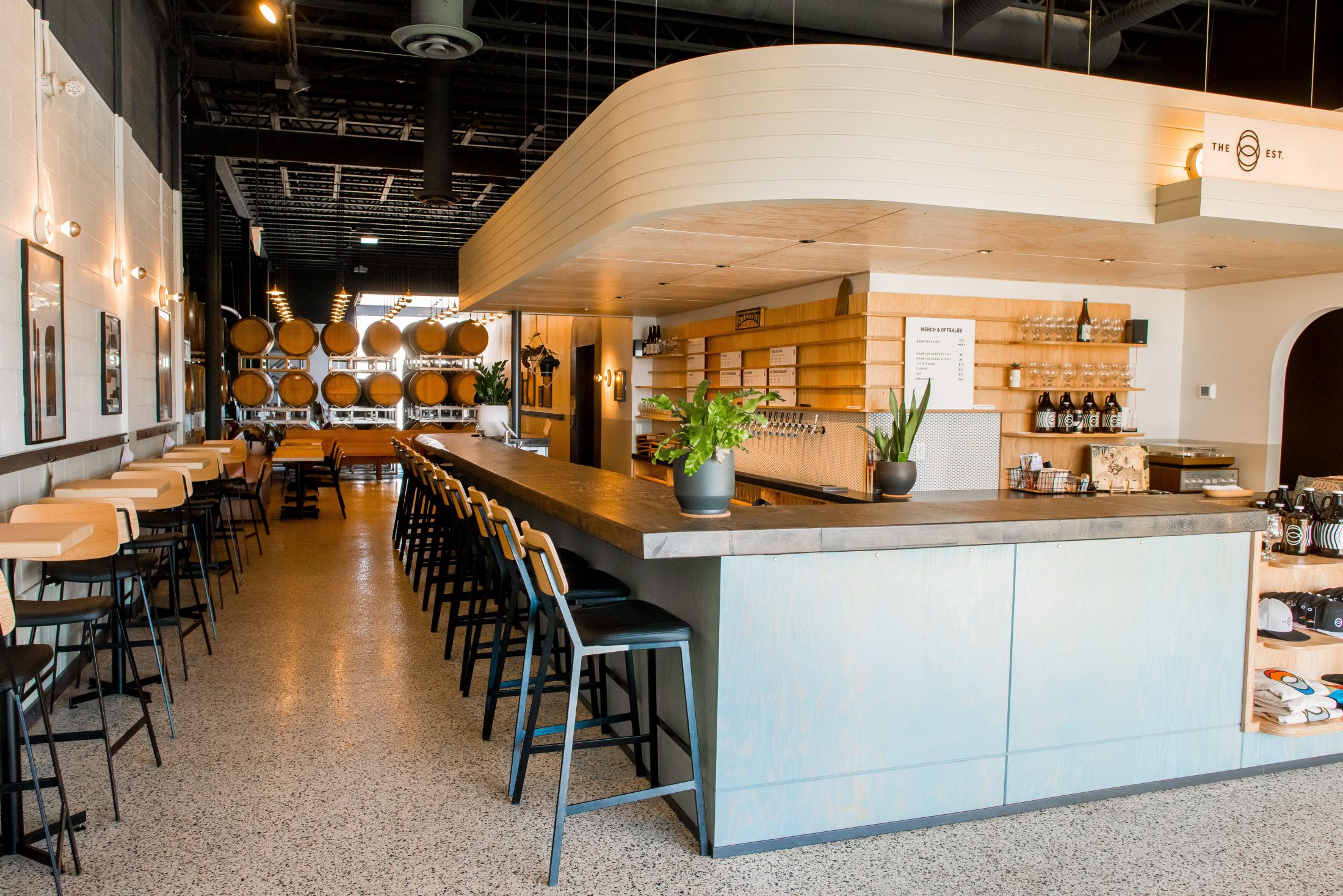 What is the story of how Establishment came to life?  
Really, it started with a bunch of beer loving friends who were also very talented homebrewers. Three of our founders, Mike, Dave and Brandon, each had over a decade of experience homebrewing. Mike, our head brewer, had over 100 Canadian homebrewing awards under his belt and was a top homebrewer in Canada in 2016. So we'd all hang out and drink these amazing homebrewed beers, that tasted better than anything we could buy, and half-joke about how we should just start our own brewery. And then it got real when Mike decided that he actually wanted to make a go of it. So we banded together, got a business plan together and made it happen. 
The name 'The Establishment' is a nod to Mike's old house in Erlton where we often gathered to try the latest homebrews. We referred to the place as The Establishment after a sign that was propped up in the window. It was also the place where, after a devastating flood in 2013, a gutted basement led to a new expanded home-brew system, complete with a yeast lab, and tipped a homebrewing hobby into obsession territory.
What is your mission statement?
Our mission is to lead the Alberta craft beer revolution with inspiring beers. There's so much great beer being made here in Alberta. We want to convert people and open their eyes to local craft beer with delicious, classic and approachable styles while also pushing the limits on what beer can taste like.
What makes your beer unique?
We like to think our beers are influenced by old world tradition and made with new world style. Something that's pretty unique about our brewery is our barrel program. You'll see when you walk into our space that we have over 70 barrels that divide the taproom from the brewery. These barrels are full of beer that take anywhere from 3 months to 3 years to mature. This is a traditional method of aging beer and is great for developing sour beers in particular. Part of the uniqueness of our program is that we use our own wild yeast cultures which have been developed and maintained over the years. The barrels allow our wild yeast cultures a place to thrive and develop sourness and complex flavours. Then when ready, the beers get packaged into 750ml bottles and each release is paired with a unique design from a local artist.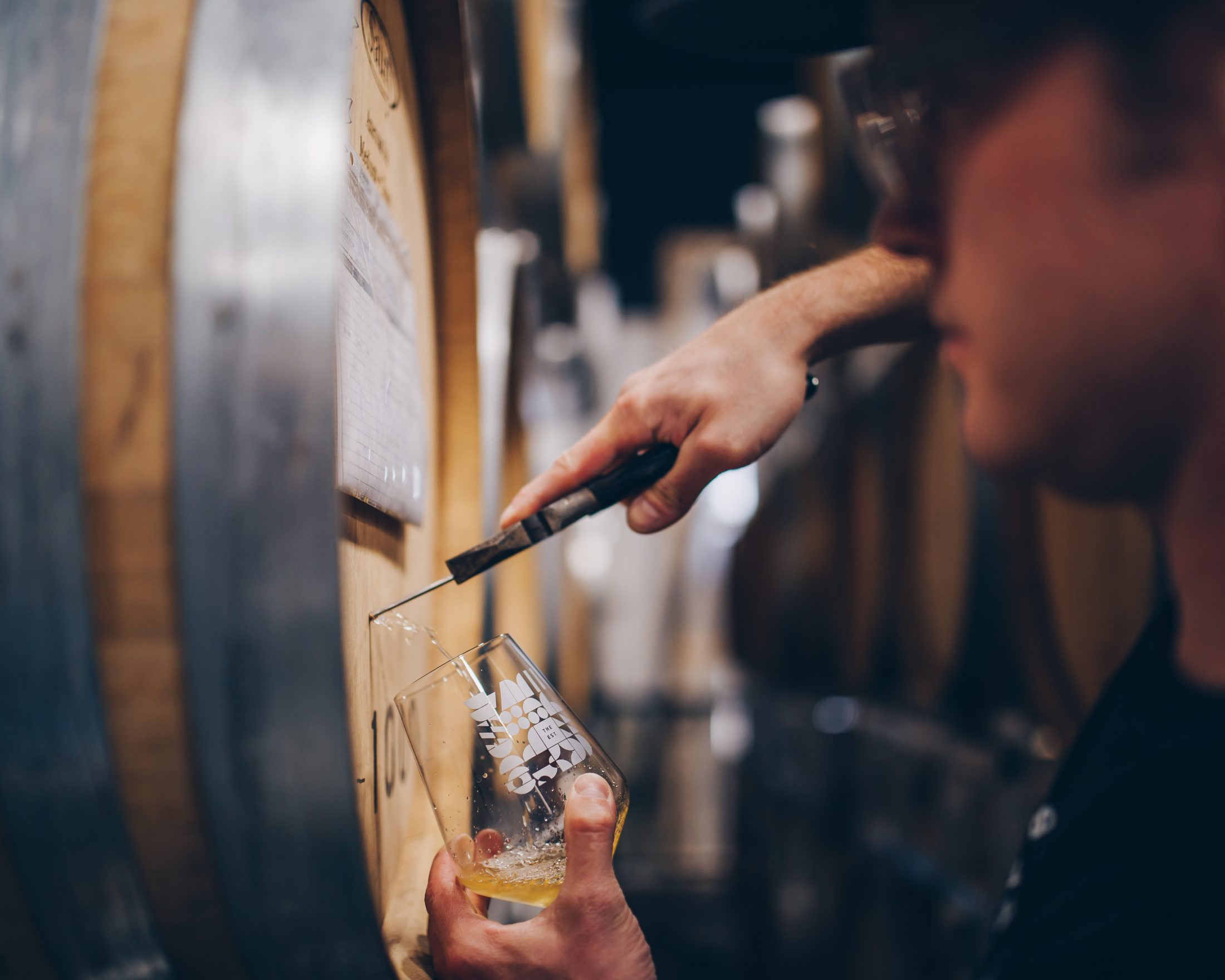 What is your best selling product? Do you have a personal favourite?
Our best seller is our Jam Rock, a Blackberry Sour with Vanilla. It's been a hit since we started brewing it last year, and we all like drinking it so we keep making it. It's super jammy from the blackberries, slightly tart, and a hint of vanilla comes through at the end making it both refreshing and dessert-like. 
My personal favourite are the beers that come out of our barrel program. The flavours come across more subtle and complex, and they're just really tasty.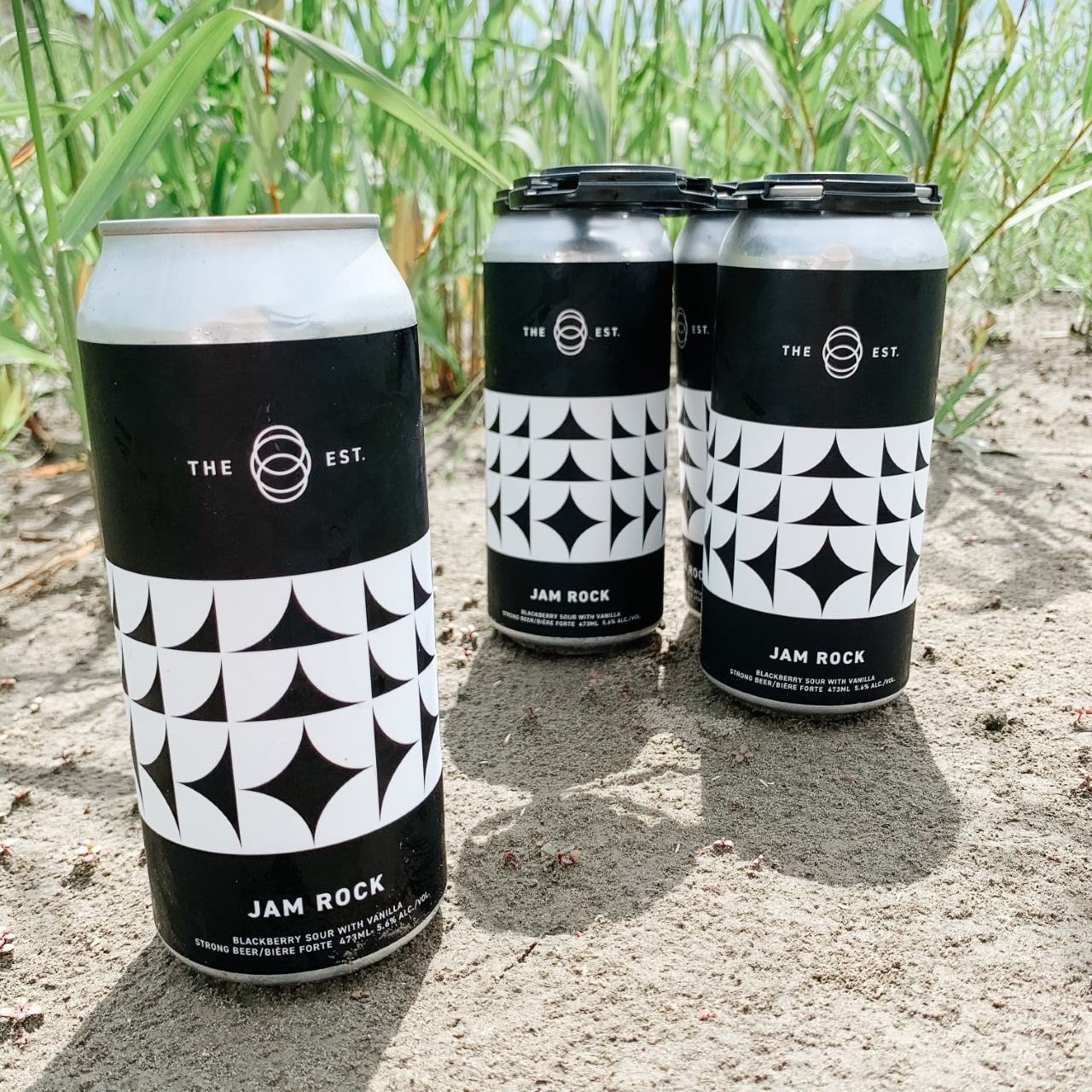 How has the global pandemic impacted your business? What was the biggest learning for Establishment would you say?

 
We felt pretty lucky that breweries were deemed an essential service early on but we had to make some changes so that we could continue to operate. We shut down the taproom pretty quickly, and switched to off-sales only with lots of extra cleaning and distancing precautions so people could still come to the brewery and buy beer to go. And then within days of closing the taproom, we were delivering to people's doors in Calgary. Now with the taproom back open, we've stopped the delivery service, but people can still have some of our beers delivered to their door through services like Spud.  
We were lucky enough to keep all of our staff employed; we really have a great team that pulled together to make it work. We've also seen a lot of support for buying local during this time and we're grateful for that support.  
The biggest learning I think for us was how to take a look at your business model and completely flip it on its head. How to throw all your plans out the window and be flexible and adjust to make the business work in a new reality.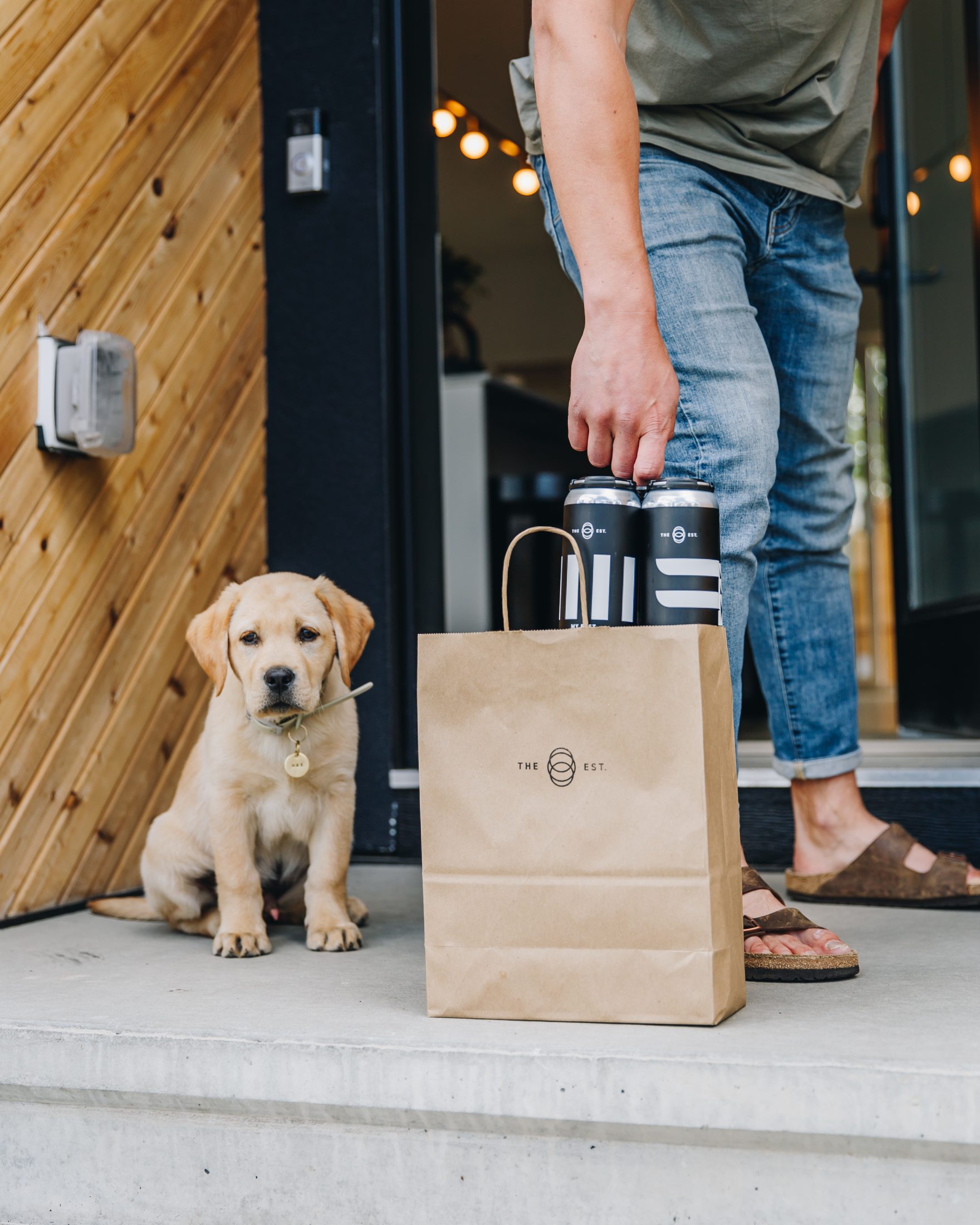 What's the story behind your beer labels?
Our can labels are designed by the local team at Daughter Creative and feature black and white geometric designs that are meant to stand out in a sea of colour in liquor store fridges. Our whole brand from the look of our taproom to our packaging is based on the Bauhaus Movement where the focus was honesty of materials and geometric simplicity. The idea being to represent the honesty and simplicity of the product – no bells and whistles, just great beer!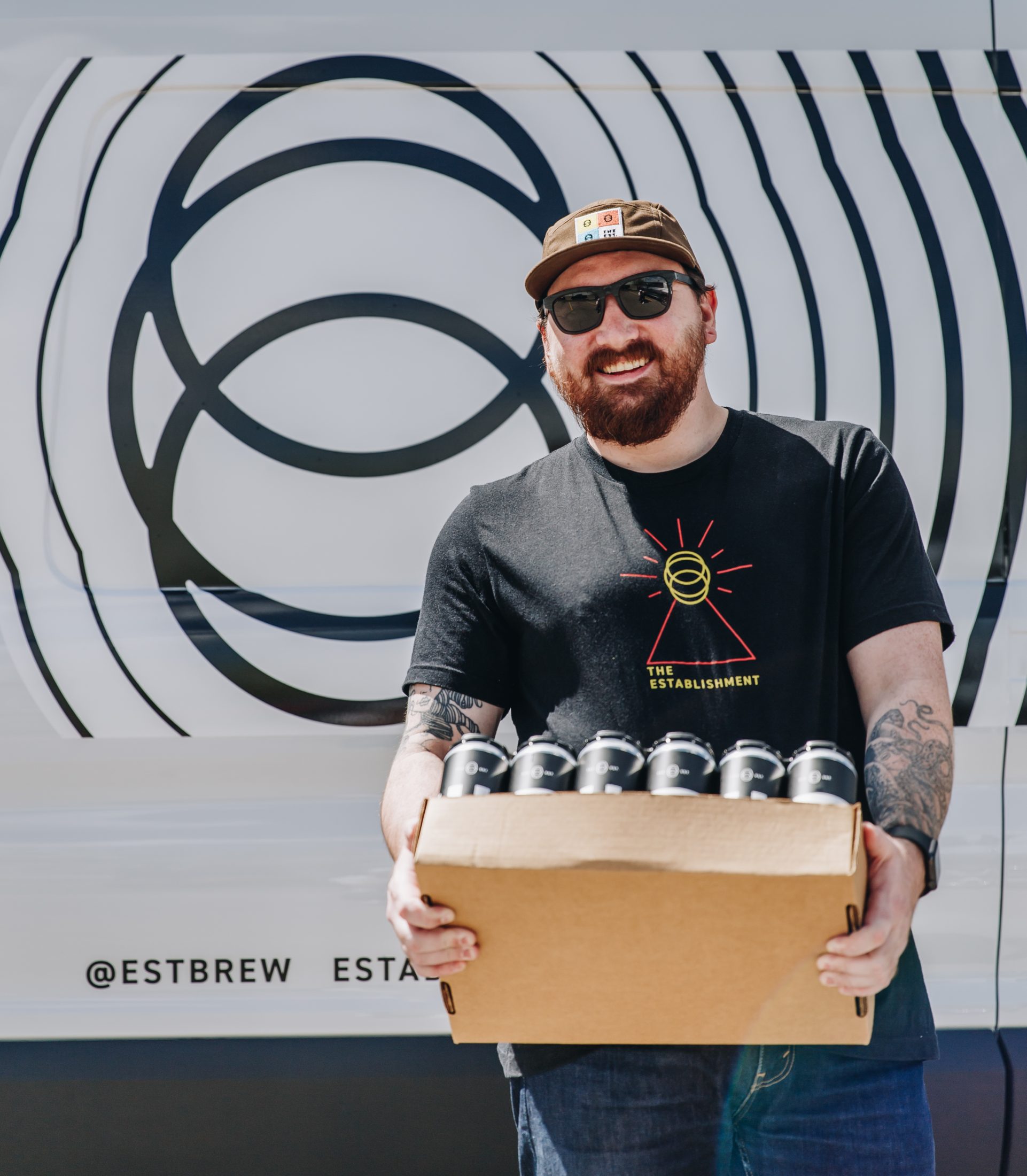 What do you value about the partnership with Spud.ca?
We really like how Spud focuses on local farmers and businesses. Supporting local is always important, but I think now more so than ever. We all are working towards a thriving community and a thriving economy and supporting each other during these times is so important.