We've stocked our shelves with the Best Holiday Liquor
This year is the year we're back to entertaining outside our bubble and we're moving along gleefully, with caution! We've put together our suggestions for the Best Holiday Liquor this year and have included some cider, beer, spirits, and our favourite wines. Care to hear more about the first four wines? Listen to Five Vines Wine Presentation here.
Happy holidays and stay safe.


Viña

 Campanero

 

Vegardal

 Organic White Blend

 $23.95
This northern Spanish wine is fresh, balanced with aromatic intensity. It has sweetish nuances that give it roundness. Made from Moscatel and Malvasía grapes, and organically grown in Solana del Ardal in the wine region of Jumilla – DOP Murcia. Recommended with fish and shellfish and great with paella. The sweet nuances make it perfect for milk chocolate.

Bodegas Murviedro La Pepica Tempranillo $21.95
The wine is produced from Tempranillo grapes sourced from the Valencia DOP the central-east part of Spain and has been made by award-winning winemaker Victor Marqués at the state-of-the-art Bodegas Murviedro. Unoaked and fermented in stainless steel, this wine is all about freshness and capturing the essence of the Valencian sunshine. Aromas of raspberry, cherry, and a soft supple palate with juicy red fruit. A delicious wine for pizza, and tacos, we're pairing this with a gruyere cheese

Chateau Cilorn Bordeaux Superieur $26.50
Hailing from Bordeaux, France, this wine is a blend of Cabernet Sauvignon and Merlot and is ruby in colour with purple tints. The nose has red fruit aromas. It's delicate, full of finesse with nice roundness. Wonderful with fattier cuts of meat such as steak and lamb, and great with creamy brie cheese. 

Bodegas Murviedro Coleccion Petit Verdot $23.95
This red wine is from the Valencia DOP near the Mediterranean coast in the East of Spain. It is intensely red with granite hues. Strong aromas of red fruits, balsamic tones, and a hint of mint. Silky, smooth, well-structured with fresh acidity. Great with game dishes and parmesan cheese!  

Sheringham Distillery Rhubarb Gin Liquor
 750ml $52.50
This Vancouver-Island Rhubarb Gin Liqueur is a combination of London Dry Gin with premium rhubarb. The distillery took the fresh, tart notes of the fruit and gently sweetened them.  

Bridgeland Distillery Limoncello
 $43.99
You'll find aromas of citrus fruit, spring apple blossoms and with a touch of honey on this terrific addition to your home bar. The acidity of the lemons combines with the sweetness of honey provides a balanced palate.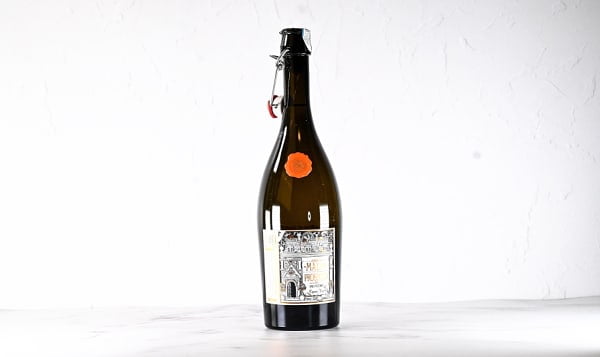 Organic Casa di Maia Prosecco 
$23.99
This superb organic Prosecco from the hills around Veneto is a frizzante wine that is fragrant with a refreshing palate with notes of orchard fruit and hints of acacia flowers. The perfect aperitif, or a great match for lighter starters and canapes. 
Organic B.io Lambrusco 
$24.99
If you haven't had Lambrusco lately you are missing out! This delicate wine has aromas and flavours of strawberries and blueberries. Lightly structured with mild acidity and soft tannins.

Trolly 5 Boom Box Mixer $31.99
Brewed in Calgary, this mixed pack includes Turntable Lager, High Five IPA, A Hazy Shade New England Pale Ale, and First Crush White IPA. Share with friends 

Jasper Brewing Alberta Mix Pack $34.99
A collection of quality brews including Trail Session IPA: Jasper Brewing Co. Babe Blueberry Vanilla Ale, Show Pony Aussie Pale: Last Best Brewing & Distilling and All Malt Lager: Campio Brewing Co. Something for everyone. 
Haskap Apple Cider $5.45
This cider gets its flavour and gorgeous blush colour from an uncommon berry – the haskap, a sweet-tart blue fruit. This cider has notes of pomegranate, plum and fruit leather, with great pink colour. 
All the best for the holidays, I hope you try some of our Best Holiday Liquor picks!